A couple of weeks ago, Ben Pack of Giant Bomb
tweeted about this FFXV mobile game ad.
i cant stop laughing at this fucking mobile game ad where they transform this fucking crossfit instructor into a final fantasy enemy
I saw this ad myself and others similar to it and assumed it was a coincidence but I'm wondering if it is.
I just caught this one on my phone. Instead of a random dude turning into a solider, it's a random chick in lingerie turning into a hot fantasy chick.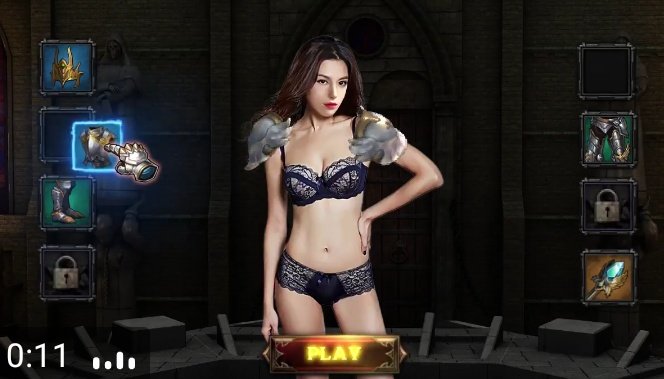 They all fit into the same mold it's creepy.
I mean, I know these mobile game companies are all about jumping whatever bandwagon makes them the most amount of money and probably use the same handful of ad agencies but I'm wondering if these ads are actually effective of selling their games to their audience.
Is there a part of the brain that makes whales want to spend money get all energised when they see some random person get fantasy armor shoddily photoshopped into their bodies?
Maybe there was a market researched explanation of why those
dude yelling mobile game app icons were (are?) a thing?