Oct 6, 2018
3,874
8,642
720
With the imminent release of the Playstation Classic and rumours of an N64 Classic, I thought it might be fun to speculate on which games deserve to be included on any theoretical Saturn Classic. While not impossible, unfortunately any Saturn Classic is likely to remain theoretical for the time being, which is a shame as it has many great games still unavailable elsewhere. Still, Sega's been doing pretty well over the past couple of years, so maybe we'll get some ports or a collection at some point in the future.
The fact that it was so hard to narrow the selection down to just 20 speaks volumes about the quality of the system's library. I tried to maintain a balance between the following criteria:
1. Games that have aged well and are still fun to play today
2. Games which are unavailable elsewhere
3. Games that are so representative of the system that it seemed a shame to leave them out
4. A mix of genres
Here goes:
Astal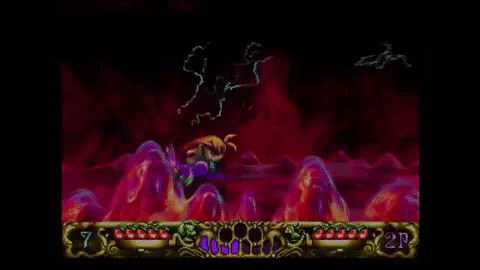 An early release that still looks great today. It really showed off the Saturn's 2D chops. Simple but fun gameplay.
Panzer Dragoon Zwei
While it might be controversial to leave the original Panzer Dragoon out, space is limited and this sequel has a higher framerate (30 fps as opposed to 20 fps), making it smoother to play.
Panzer Dragoon Saga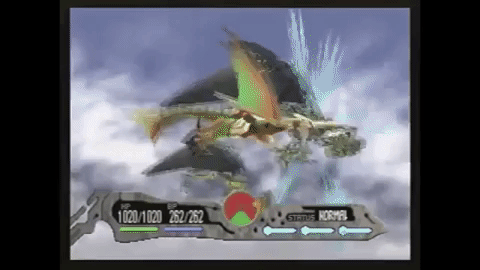 $400+ dollars on ebay and widely considered as one of the best RPGs of that generation. Need I say more?
Sega Rally
Along with Virtua Fighter 2 and Virtua Cop, this was the game that proved that the Saturn could do great 3D if programmed right. Still fun to play today.
Daytona USA Championship Circuit Edition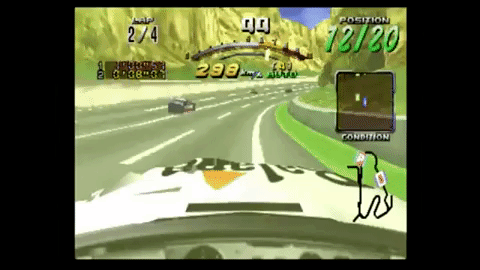 I know some people think the gameplay of the original Saturn Daytona is closer to the arcade, I always thought this one controls great too. With two extra tracks, 7 extra cars and a much smoother framerate and less pop-in, this seems the right choice to me. Plus, an arcade perfect version was already released last gen, making the original Saturn port obselete.
Guardian Heroes
Even though a HD remaster was released on Xbox 360 (Xbox One BC), it hasn't been released on other platforms and is too good to be left off the list.
Radiant Silvergun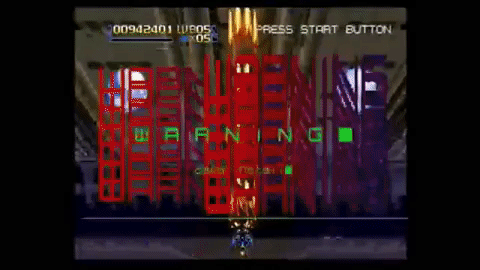 See above.
Virtua Fighter 2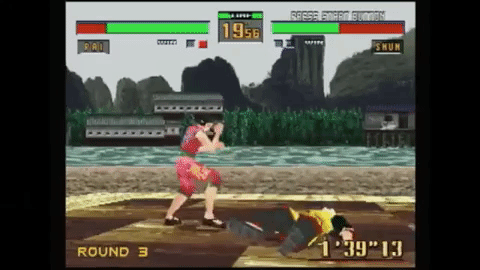 Arcade perfect versions have been released on last gen consoles (as well as in Yakuza 5), but to leave VF2 off a Saturn collection just seems wrong. High res and 60 fps. Great port!
Dragon Force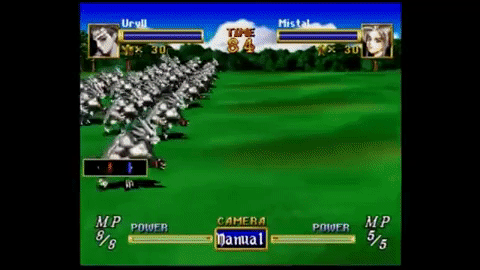 Amazing real time strategy and tactical RPG with a huge number of sprites on screen at once. Was re-released on PS2 as part of the Sega Classics collection.
Shining Force 3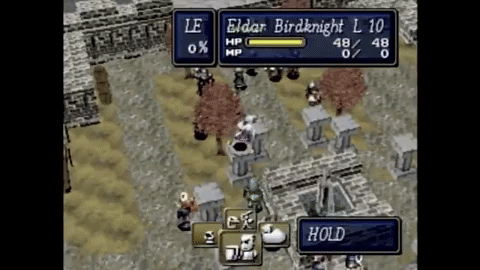 Highly regarded RPG. I hope Sega would finally translate scenarios 2 and 3 as a surprise inclusion (as Nintendo included Star Fox 2 in the SNES Classic).
Burning Rangers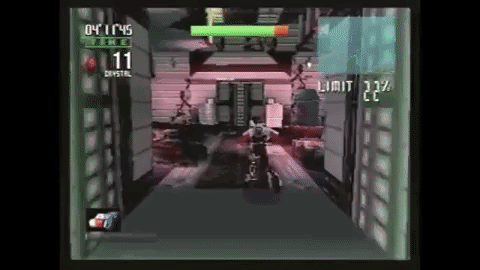 Unique futuristic firefighting game from Sonic Team. The effects really pushed the Saturn hardware, and it shows in parts. Ideally, this would get a remaster, but until that happens it deserves a place on this list.
Baku Baku Animal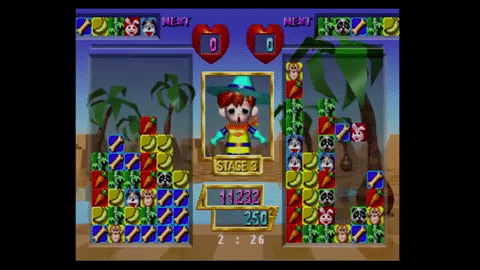 I wanted a mix of genres and needed a puzzle game. Baku Baku is fun, and was released by Sega, so it seems a good fit.
Exhumed
A FPS with strong metroidvania elements. This gen of consoles often struggled with FPS games, but Lobotomy Software were geniuses at squeezing the most out of the Saturn hardware, and this was no exception. Versions were released on PC and PS1, but they are inferior in design to the Saturn version. See Digital Foundry's excellent
video
if you're not convinced.
Athlete Kings/DecAthlete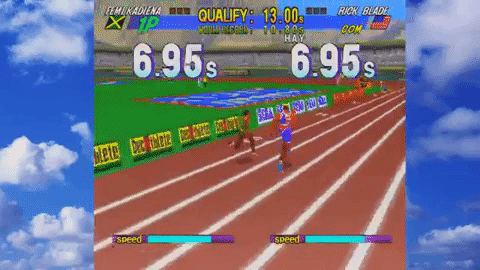 Although not as strong as the Megadrive/Genesis in terms of its sports library, the Saturn still got some great games. Sega's World Series Baseball and Worldwide Soccer games would both be worthy inclusions, but I chose Athlete Kings for its high resolution and 60 fps gameplay (similar to VF2).
2D Capcom Fighting Game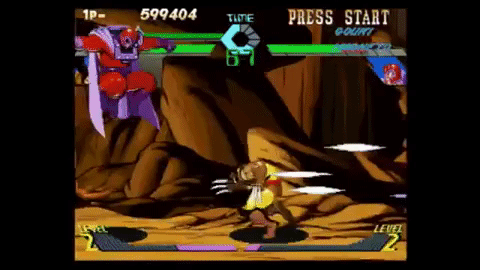 I was a little too young when Street Fighter 2 hit the arcades, so I never got super in to the whole 2D fighting game craze. However, the Saturn was well known as the best way to play these games that gen, so I had to include at least one. While one of the X-Men games would be great, licencing issues might make one of the Street Fighters or Vampire Hunter more likely.
Fighters Megamix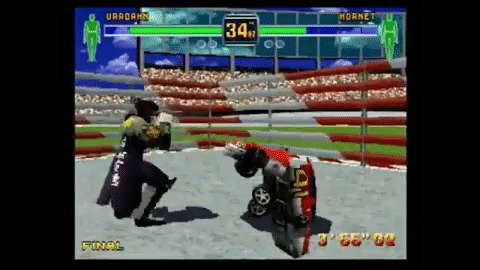 A mix of VF2, VF3 and Fighting Vipers gamplay, plus a huge roster of Sega characters (including the Daytona car). What more could you want?
Saturn Bomberman
Although not a Sega game, this is considered by many to be the best bomberman game. Beautiful 2D graphics.
Sonic R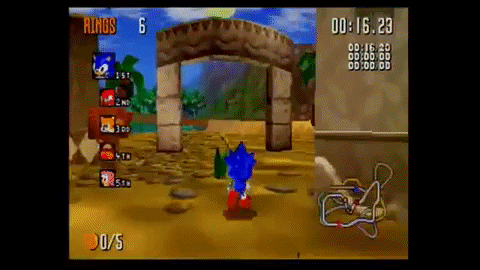 Not a platformer, nor a racer, I avoided this when it was released due to mediocre reviews, but I now think this is a little underrated. Plus, the collection needs a Sonic game, and this seems a better choice than Sonic 3D Blast.
Nights Into Dreams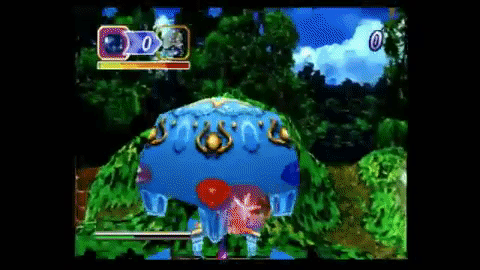 Similar to Virtua Fighter 2, this too has already had better versions released on more modern hardware, but it feels wrong to leave it out.
Deep Fear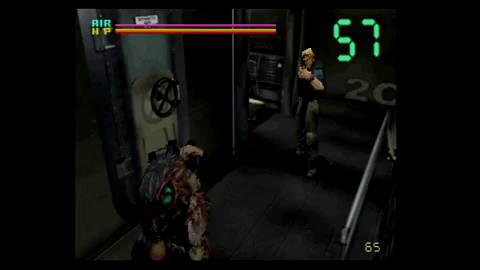 While the Saturn got a good port of Resident Evil, it seemed a shame not to give this Sega game a chance to shine instead. Although it has the same Resident Evil style tank controls, survival horror gameplay and cheesy voice acting, it would be unfair to dismiss this as a mere copycat. Improved controls (you can run and shoot at the same time), an air meter (you are underwater and the rooms run out of air) and its own story are enough to make this a good game in its own right.
That's it. What does everybody think? I thinkg this selection of games is realistic in terms of rights/licencing and compares favourably with the games on the PS1 Classic (and even the SNES Classic imho). I'm always on the lookout for new Saturn games and would welcome any alternative opinions.