Part 3
-------------------------
2023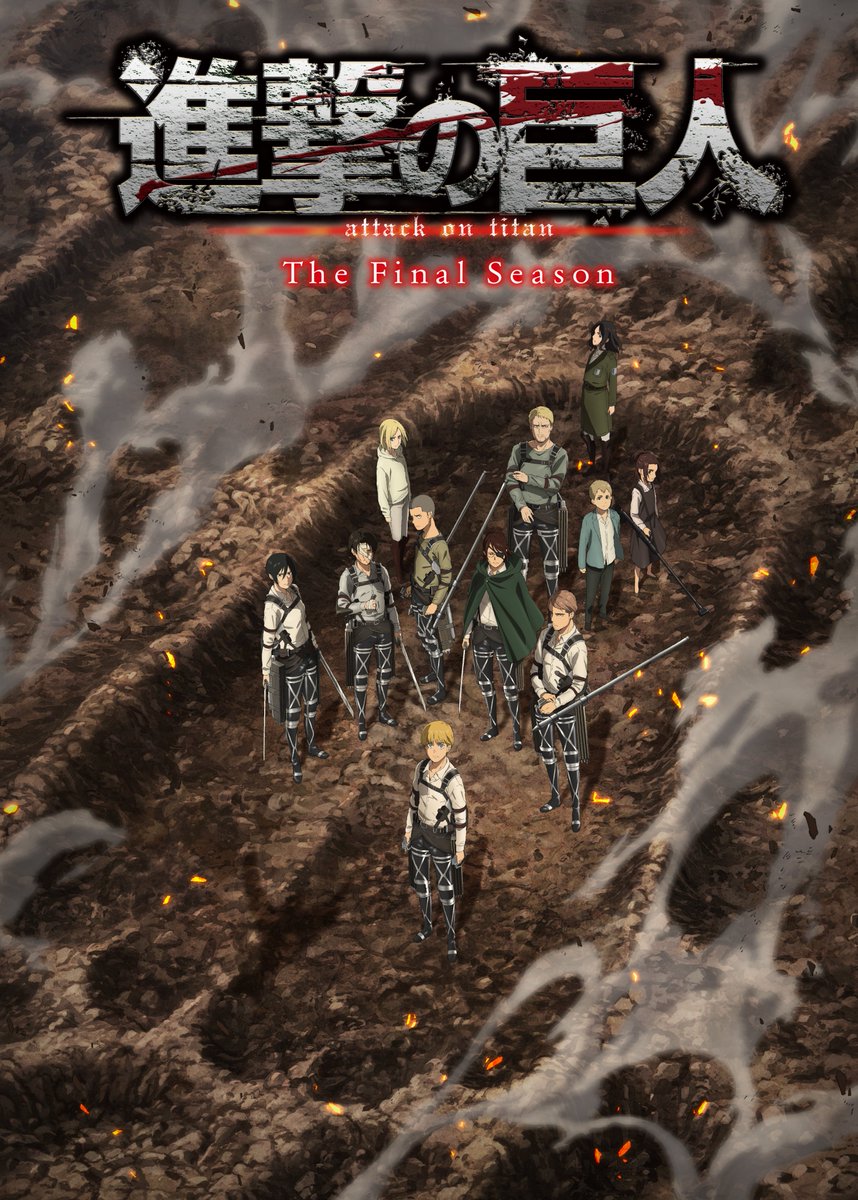 Part 2
-------------------------
Part 2 will be airing January 9th 2022.
Here's the first PV -
Here's the final trailer.
Part 1 Archive Below
-------------------------
Hype such as has never been felt before.... The time is nigh.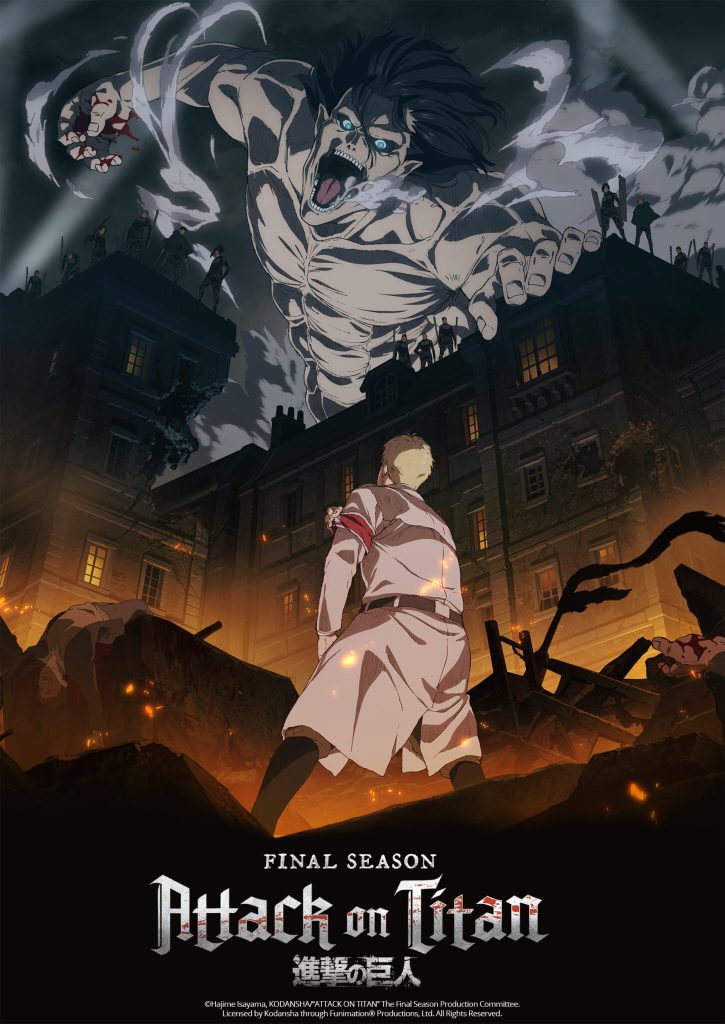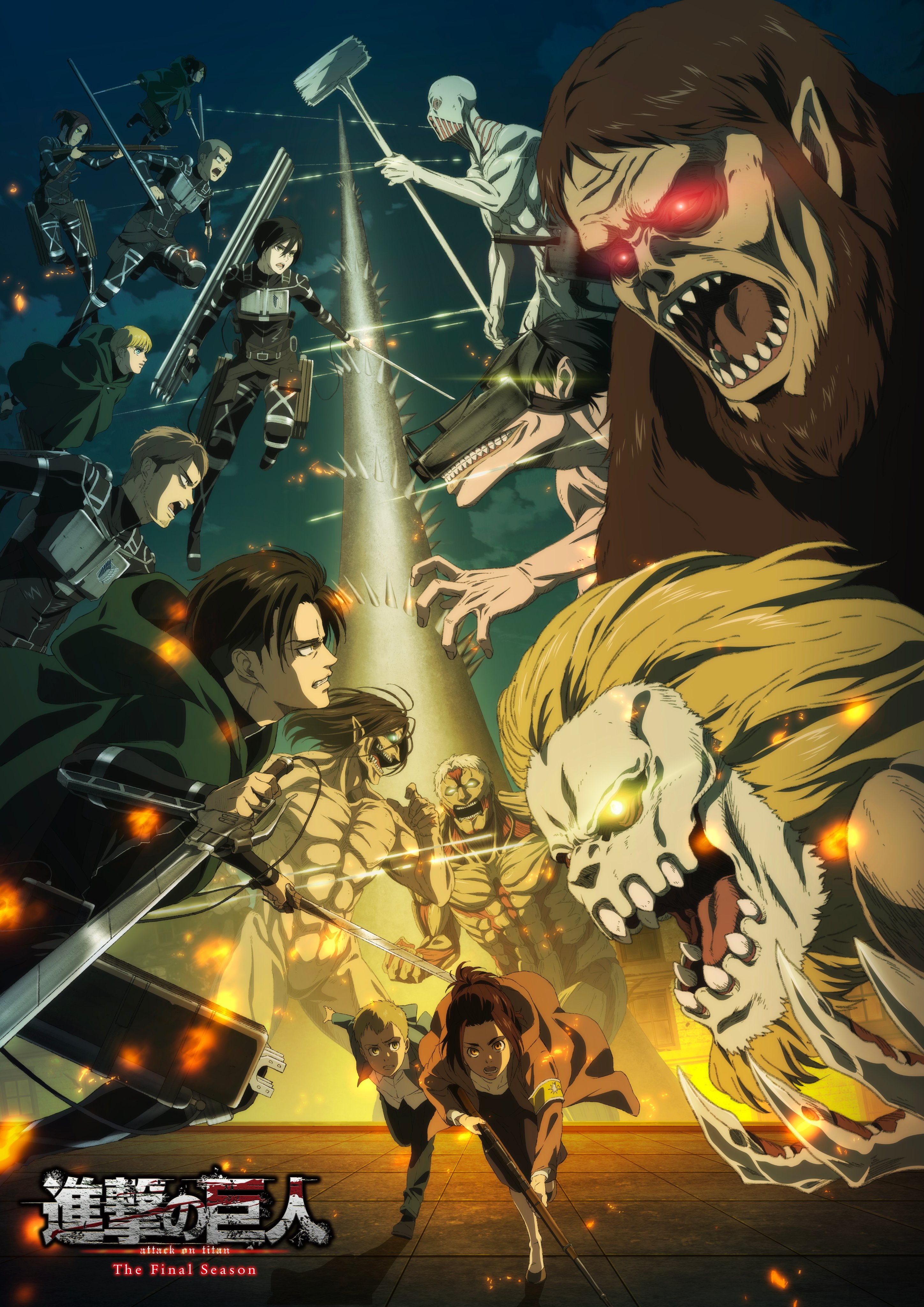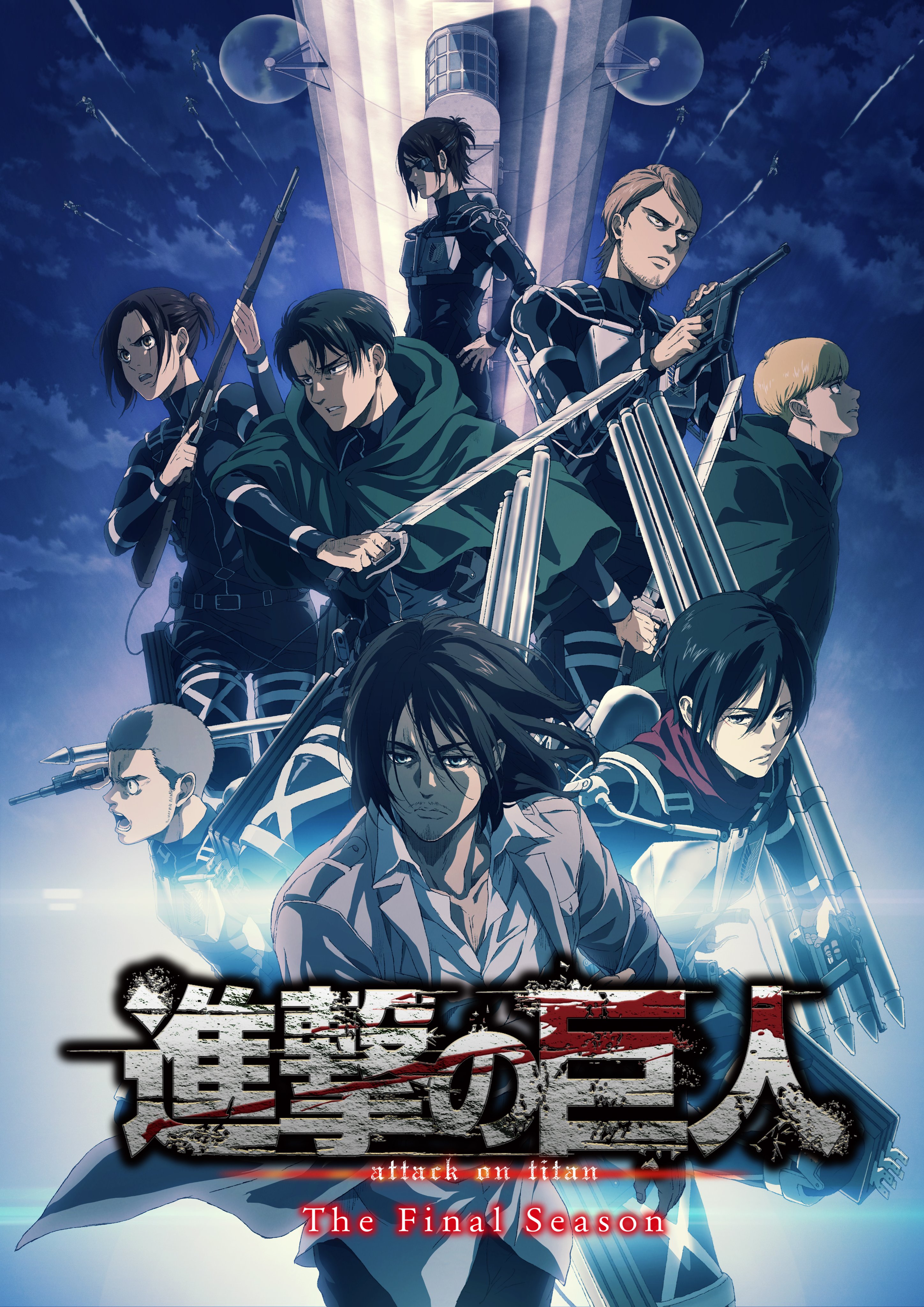 ​
Current Episodes Released:
Episode 60 - The Other Side of the Sea
Episode 61 - Midnight Train
Episode 62 - The Door of Hope
Episode 63 - From One Hand to Another
Episode 64 - Declaration of War
Episode 65 - The Warhammer Titan
Episode 66 - Assault
Episode 67 - Assassin's Bullet
Episode 68 - Brave Volunteers
Episode 69 - A Sound Argument
Episode 70 - Deceiver
Episode 71 - Guides
Episode 72 - Children of the Forest
Episode 73 - Savagery
Episode 74 - Sole Salvation
Episode 75 - Above and Below
Episode 76 - Judgement
Should be simulcast on Crunchyroll and Funimation.
Rules borrowed from
EviLore
Standard rules apply:

-No manga talk; post a manga thread or use an existing one if you'd like to talk about the manga

-Spoiler tag unaired material or previews and clearly label as such outside of the tags so that people know what they are or aren't clicking on

-No spoiler tags necessary for aired episodes, but be courteous to other gaffers, e.g. a quick (episode 38) at the front of your post if you're posting reactions to episode 38 can help people figure out what to steer clear of or what to read if they're following the thread as they're catching up

-ERRRRRRRRRRRRRRRENNNNNNNNNNNNN!!!!!!!!!
Edit: Maybe this is worth watching -
Last edited: