Dec 6, 2013
10,496
2,451
580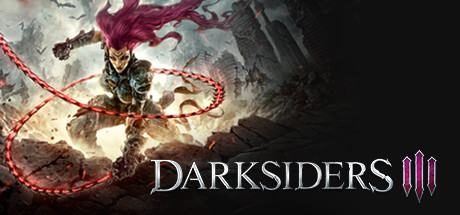 Metacritic: 72
(going with PC version because it currently has more reviews. Will switch if this changes)
OpenCritic: 70
Some Quotes:
God is a Geek: 9/10
Darksiders III is a stunning achievement, bringing the once-dead series back to life with aplomb.
Game Informer: 8/10
The design of the world, the way Fury explores it, the few puzzles, and the combat are all well-designed, elevating it above the elements that make it feel like a game from the past.
Destructoid: 8/10
Most of my complaints are related to the RPG bits which are not the main focus of Darksiders III. It remains an action-fueled project and that's an angle it does well, reigning in some of the out-of-hand ideas from its predecessor. With all of the efforts to resurrect this once dead and buried series I hope there's a chance to wrap it all up with Strife: I want to see this story through until the end, blemishes and all.
IGN: 7/10
The straightforward simplicity of Darksiders III is a refreshing change of pace after exploring so many dense open-world games. That simplicity doesn't refer to the combat or boss battles, though, which are complex and almost startlingly unforgiving. Its throwback philosophy is comfort food for action gamers of a certain age, but it would've been nice to see the third game in the series introduce some new concepts to relaunch Darksiders in the modern age.
Videogamers: 5/10
When combat is between you and one other, Darksiders 3 can provide some decent, button-mashy fun, but the real fight is with the baffling world design and some cheap deaths.
Gamespot: 4/10
Darksiders return is marred by bland environments and an unfocused design that can't help but frustrate and underwhelm.
Eurogamers: No score
Darksiders' schlocky action makes a welcome return, though it's not enough to shake the feeling you've played this before - and better.
Seems like it's being sent out to die. With so many high profile releases in recent months and coming just after a ton of black friday sales where I'm sure a lot of people picked up discounted games, this needed to more than a 7/10 to sell well.
I'd still be interest to play it after a price drop, based on reviews it does sound fun and maybe some of the complains will be addressed in a future patch.
And hey, it's still the better post apocalyptic earth game release this month!
Last edited: