​
Destiny 2: Shadowkeep Release Date: 10/1/2019
Now With Much Free To Play Content: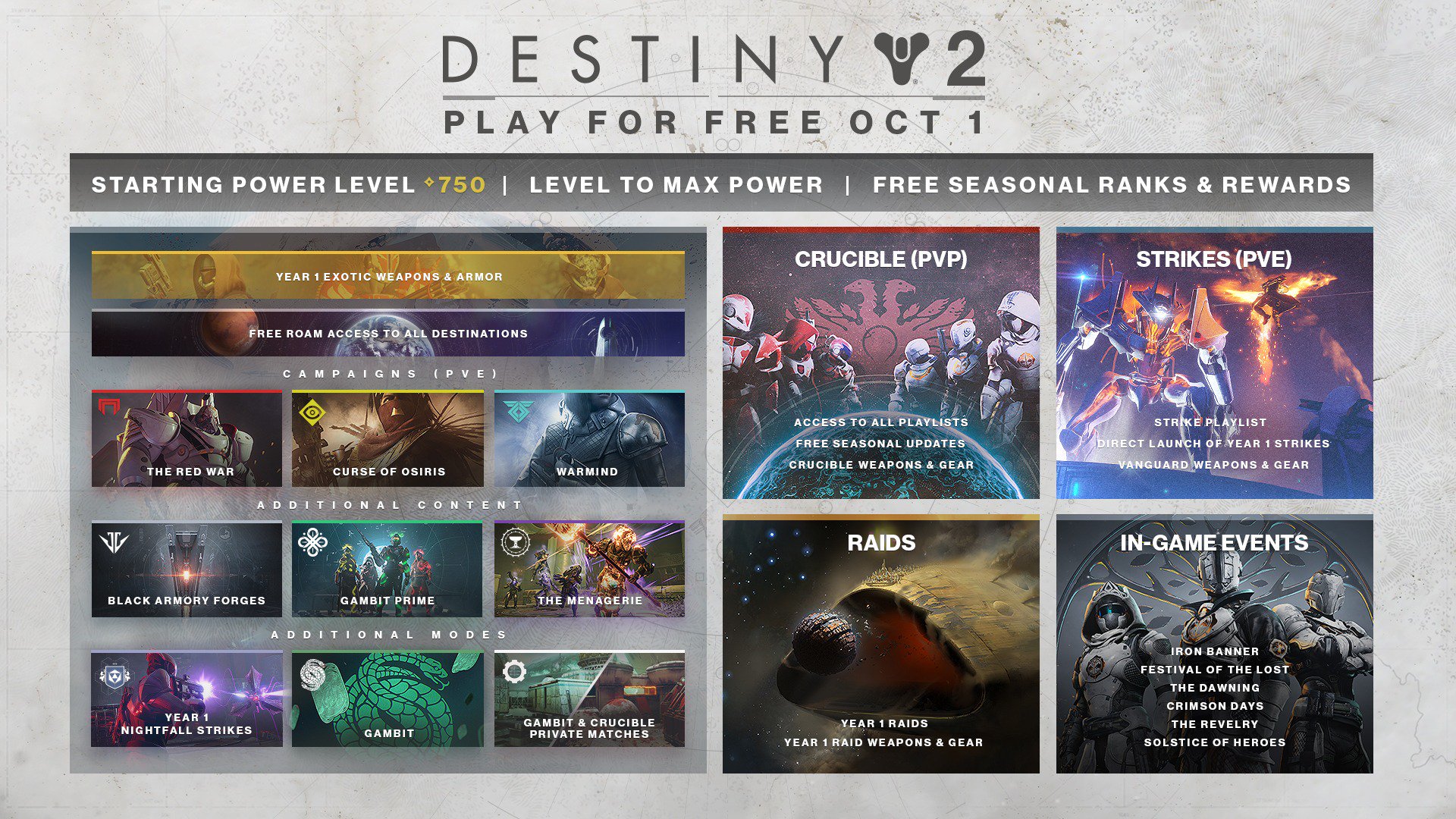 Destiny 2 Shadowkeep Links for Game:

PSN Download - PSN Link
Digital Deluxe PSN - PSN Link DD
Xbox Download - Xbox Link
Digital Deluxe Xbox - Xbox Link DD
Steam (Base Free Game) - Steam Link
Steam SK - Steam SK Link
Digital Deluxe Steam - Steam Link DD

Roadmap:




Videos:
Useful Links:
Bungies Twitter
along with
Bungies Website
Bungie Help
for their twitter/tech support page
DestinyTracker
For individual Tracking for PVE/PVP
Xur and his Wares
A useful site for finding Xur and seeing what he has to sell
Destiny Item Manager
Great site for moving items between characters, works with both D1 and D2
DestinySets
Site designed for keeping tabs on your gear and weapons
r/DestinytheGame
-
Destinys Reddit Home
r/Fireteams
- For finding them friends if we're not on
*
This is my 1st attempt at an OP, so I apologize that it's not too in depth and kind of barren. I will gladly add any additional info/charts/links/cool stuff if suggested and provided. I just wanted a new home for those of us scattered across the few Destiny threads here.
Last edited: