Inspired by this
tweet's
image which showcases the difference in Tri Force Heroe's localization between NOA & NOE.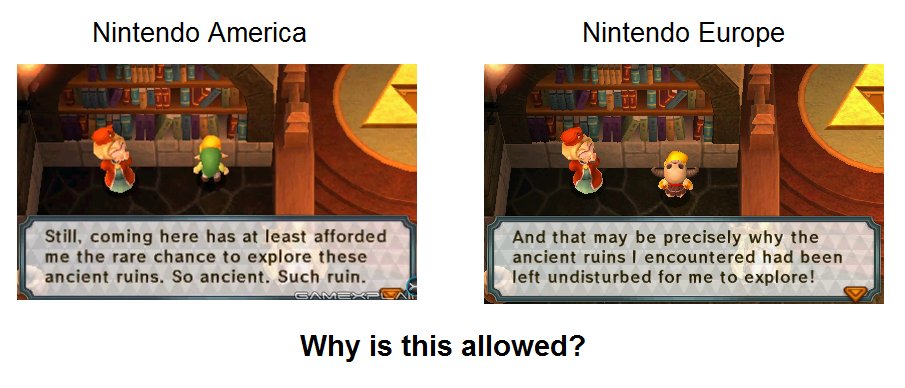 And then I saw
TheBitBlock
railing on the Treehouse too for the same reason.
As I said earlier, NOA's localization team needs to stop this BS internet writing. You should be above this garbage.
I was surprised to see the sentiment so negative against the Treehouse, as I know they've often been lauded for their writing. I haven't really been read much of the in-game text yet--is that THAT bad?
Edit: For anyone who isn't familiar, the first image is based on a Doge meme
Edit: Discussion video with TheBitBlock:
https://www.youtube.com/watch?v=k59Pn3oxRsU