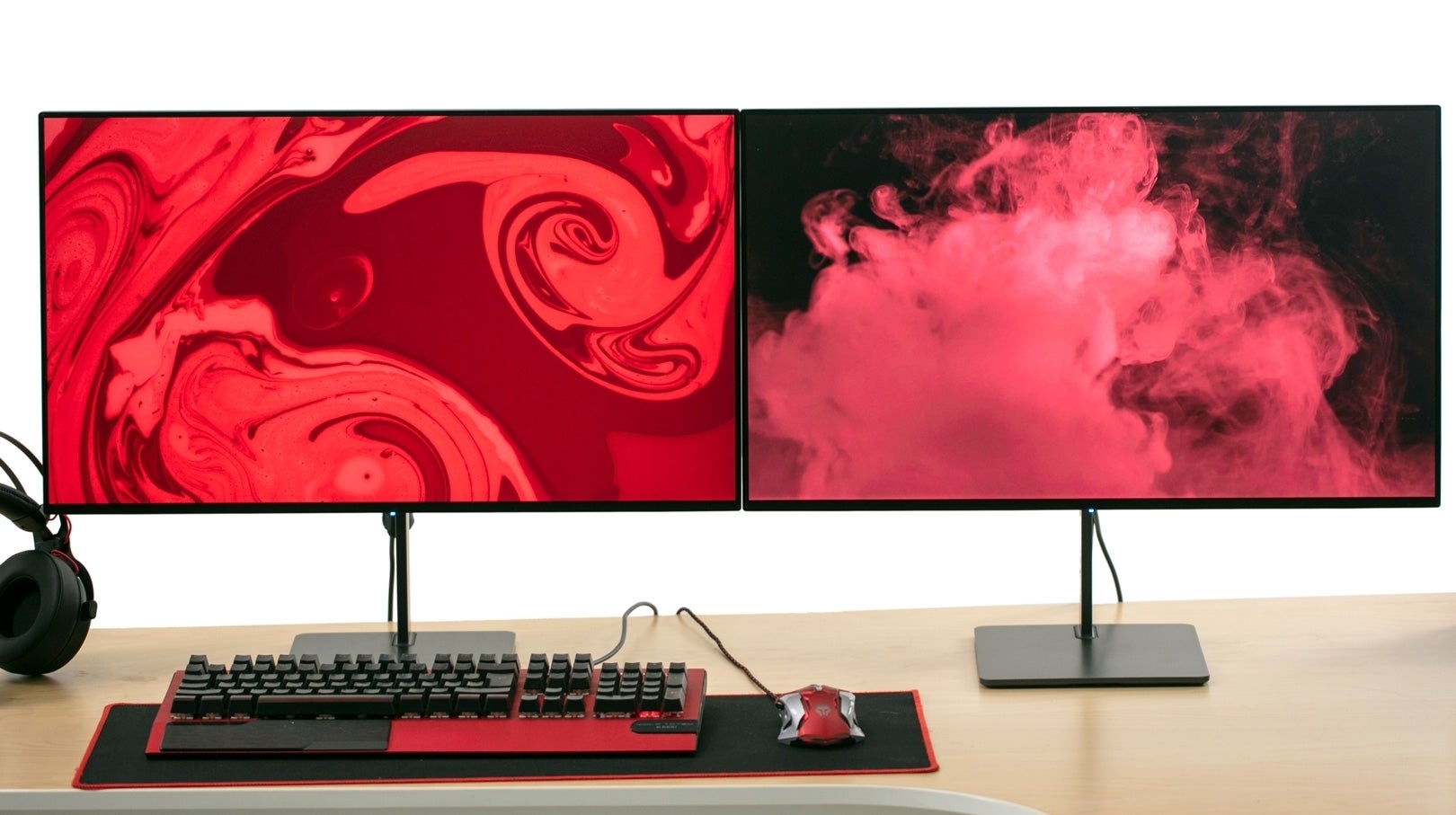 Eve claims its Spectrum gaming monitor will be the first to support HDMI 2.1 when it's released later this year, with options for 4K 144Hz and 1440p 240Hz model
www.eurogamer.net
"What's the best HDMI 2.1 monitor?" It's a question that I've received with increasing regularity over the past few weeks as next-generation consoles draw closer to release, and it's one that I've had no answer for - there simply aren't any monitors on the market that support the higher refresh rates and other gaming features offered by HDMI 2.1*. Apart from our

best gaming TV pick

, there aren't even that many TVs that support the new standard either!
We've covered the Spectrum

a couple of times

since it was

announced last October

, but if you missed those articles, no hard feelings! The hardware inside is fascinating too, with Eve using the same Nano IPS panel technology that we loved in our current '

best gaming monitor

' pick, the LG GL850, with improvements to important metrics like brightness, contrast, refresh rate and local dimming. That could add up to an impressive gaming monitor, and HDMI 2.1 support only sweetens the deal.
Right now, the Spectrum is on pre-sale in three configurations: 2560x1440 at 144Hz ($389), 2560x1440 at 240Hz ($529) and 3840x2160 at 144Hz ($629). It's these latter two models that will support HDMI 2.1, with two of the future-proof ports each - so you could potentially have an Xbox Series X and a PS5 connected simultaneously

.
The 4K 144Hz Spectrum model makes the most sense for next-gen, as it aligns most closely with the 4K 120Hz combination offered by many high-end TVs, but the 1440p 240Hz model could also come in handy if console game developers choose to support arbitrary resolutions and refresh rates.
Those specs look pretty sweet


thanks
T
The Janitor
4k model specs
Last edited: