Tales from the borderlands was free on xbox live last month, I enjoy telltale's work, imo they have few misses. (although guardians was... not their best work)
I never liked the borderlands games, those loot type games aren't for me. But imagine my surprise upon finishing this on Sunday night, realizing this might have been the best game they've ever done, and how DEVASTATED I was that it was over. Character chemistry was on point, and I think the comedic tone helped make the more emotional parts stand out a lot more. We bond with people/characters through laughter anyways. Excellent work from the cast, and those opening scenes from each episode were phenomenal. Gortys was adorable, and loader bot is my favorite bodyguard ever.
After getting booted to the title screen after the last episode, I thought "well, telltale makes sequels to everything they do, so let me google when season 2 is coming"
"Tales from the borderlands was deemed a failure by upper management..."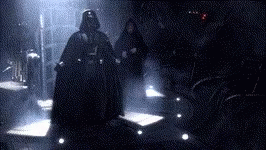 Since reading that on Sunday night, I haven't been able to think straight. It even distracted me during the last jedi. I am legit DEPRESSED, and like, I shouldn't feel this way over a damn game, especially a telltale game of all things. What the hell makes us feel this way? I think I enjoyed this game a little TOO much.
Has anyone been this affected by either a lack of a sequel, or something in an actual game's plot? Anything to do with gaming qualifies.