Hi everyone. I have decided to start a series of threads regarding video gaming companies of the past to trigger some nostalgic, constructive and fun discussions.
The first company I would like to discuss is JALECO (1973 - 2009 [de facto]). Here below there are the old and newer logos.
As there is a very extensive history page on Wikipedia, instead of copy-paste it here (ha), I prefer to bring some notable games as examples. Of course feel free to add more games to the list as it is not intended to be exhaustive.
--------------------------------------------------------------------------------------------------------
1) Bases Loaded (1988, Nintendo Entertainment System)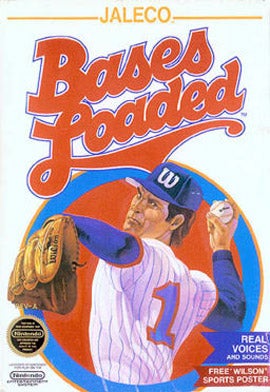 http://rkuykendall.com/articles/history-baseball-video-games said:
Bases Loaded had simple controls and solid gameplay, including great base stealing and pitching control, but was also aided by an impressive advance in graphics. The game featured twelve different teams, each with around thirty players, and was the first game where players were complete with individual statistics. If you hit a player enough time, it would start a brawl, which is an interesting feature that has failed to come up in future games. Jaleco added the Hardball behind-the-pitcher view, and game included a scrolling field which much more realistically followed the ball instead of switching between predefined shots or a static field.
2) Totally Rad (1990, Nintendo Entertainment Systems)
http://www.retrogameage.com/nes/totally-rad said:
Totally Rad is a late Jaleco release that suffers from a lack of polish.[...] Ignore the cut scenes and you are left with a game that certainly looks like it could rub shoulders with the likes of Castlevania and Shatterhand. Unfortunately Totally Rad lacks that master stroke that comes from an expert game designer. What you are left with is a solid game that is badly balanced and at times feels straight up broken. [...] While the gameplay came up short the presentation doesn't. In this regard Totally Rad is on equal footing with some of the best the NES has to offer. Parallax scrolling is used pretty extensively, sometimes 3-4 levels deep. Beyond the level of detail in the backgrounds are the massive bosses. These giant monstrosities take up nearly a third of the screen, an impressive feat.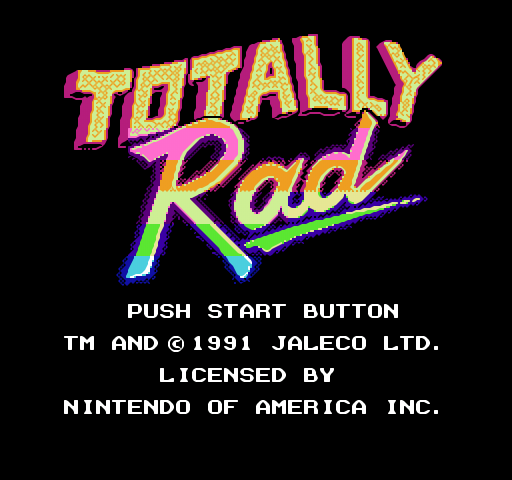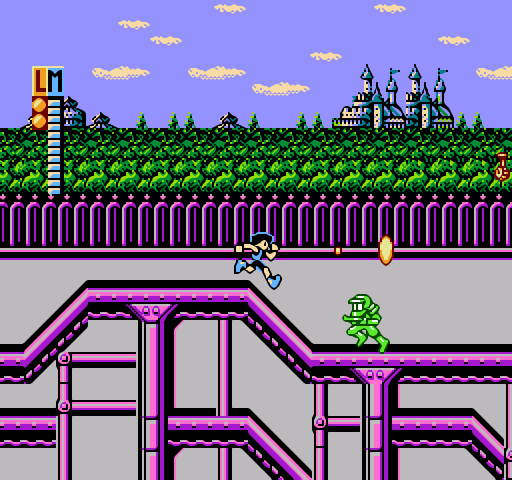 3) The Ignition Factor - Fire Fighting (JP) (1994-1995, Super Nintendo Entertainment System)
https://www.giantbomb.com/the-ignition-factor/3030-26193/ said:
The Ignition Factor is a top-down action game in which the player takes on the role of a firefighter. The game aims to simulate realistic situations, tasking players with the job of saving civilians, subduing flames, and ultimately discovering the source of the fire.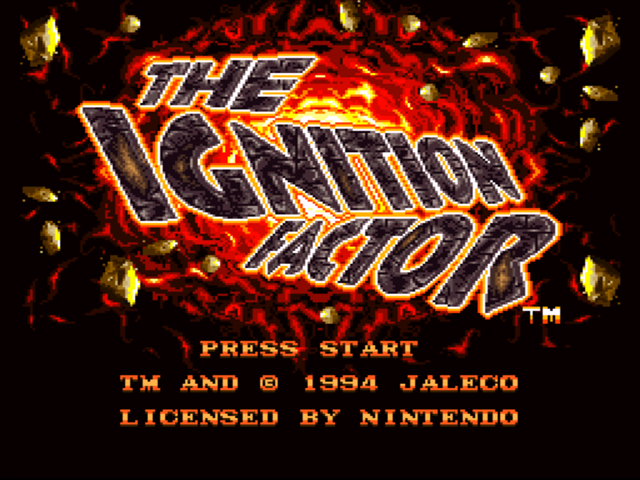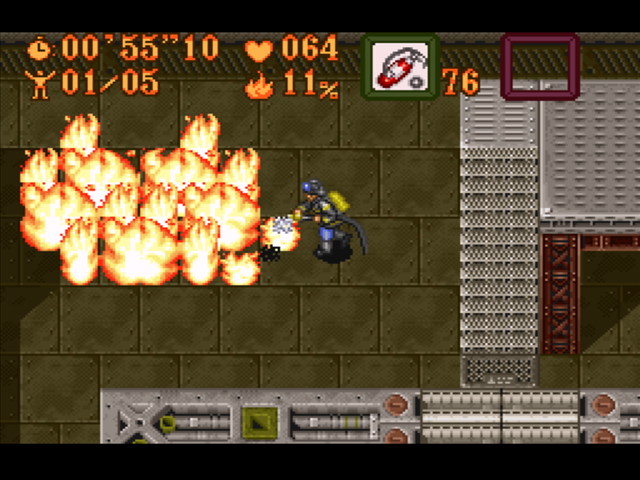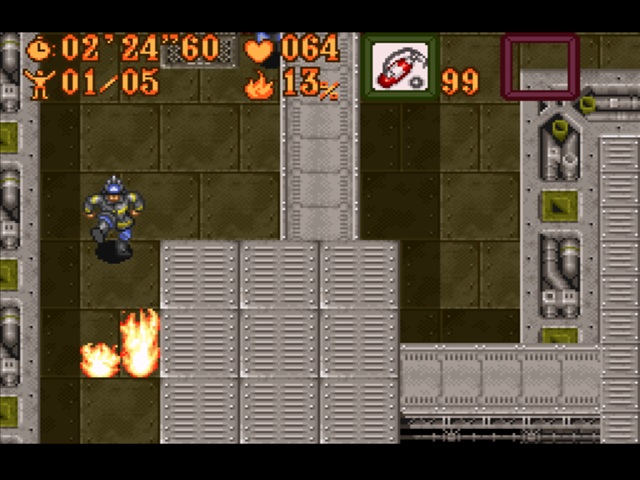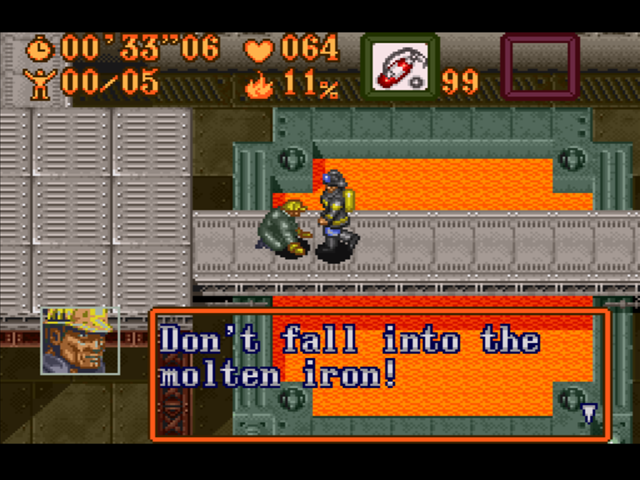 -------------------------------------------------------------------------------------------------------
Hope this helps! Enjoy!