A person who was surfing adult website

Pornhub

has left a heartfelt - and actually quite wholesome - message to his fellow

surfers

explaining why he'll no longer be logging on to get his kicks.

Simply put, the man - even in this age of not assuming anyone's gender, it seems safe to assume it's a man - has finally found love and now doesn't want to get involved with that sort of stuff online any longer.

The user, who goes by the name

Liljdub

, wrote the emotional message down in the comments below one

video

or other on the adult site.

We don't know exactly what the content of that video was, but the message read: "Boys, I am not here to watch, but to announce my retirement.

"I have officially found the one person that is right for me."

The original post. Credit: Twitter

"She is brilliant, beautiful, and loyal. Every day I wake up and realise how happy she makes me.

"The reason I am done watching porn is because it feels wrong, almost as if I am cheating.

"I hope one day you guys that are reading this find the same thing I have and I know you all will miss me and I will miss you."

He concluded: "Liljdub signing off."

The post was then shared on Twitter, where it has been liked nearly 400,000 times and retweeted more than 60,000 times.

It's done numbers, basically.

Among those who've commented, there have been some who have supported his decision and others who have mocked it.

One person commented: "Wish my bf was like this. I hate that we normalise watching porn in relationships."

Another wrote: "At ease soldier, every day we lose a good one to love, but everyday I am reminded of hope."

Pornhub, with an American flag for whatever reason. Credit: PA

However, one person - probably reading slightly too far into what is quite an obvious joke - wrote: "IDK i feel like abstaining from pr0n [sic] and all that while in a relationship isn't a great option, it's basically saying to your partner 'okay now you're responsible for all my sexual needs' and that's an unfair expectation to put on them."

Righto, but you get that it's all a big joke, don't you?

Anyway, we'll just have to check back in to see how Liljdub gets on in his relationship, or if he returns to the world of online kicks before too long.

Either way, he's managed to get a laugh out of the internet, and isn't that really all that matters in the end?
The man announced his retirement from the adult entertainment website because he now has a girlfriend.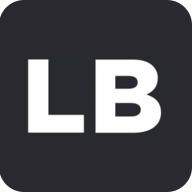 www.ladbible.com