Got this vague email about new Atari hardware.
Seems they are releasing some sort of watch/wrist gaming device.
What could it be .and how much will it cost..what games will it play..because if it does lynx games id be very happy.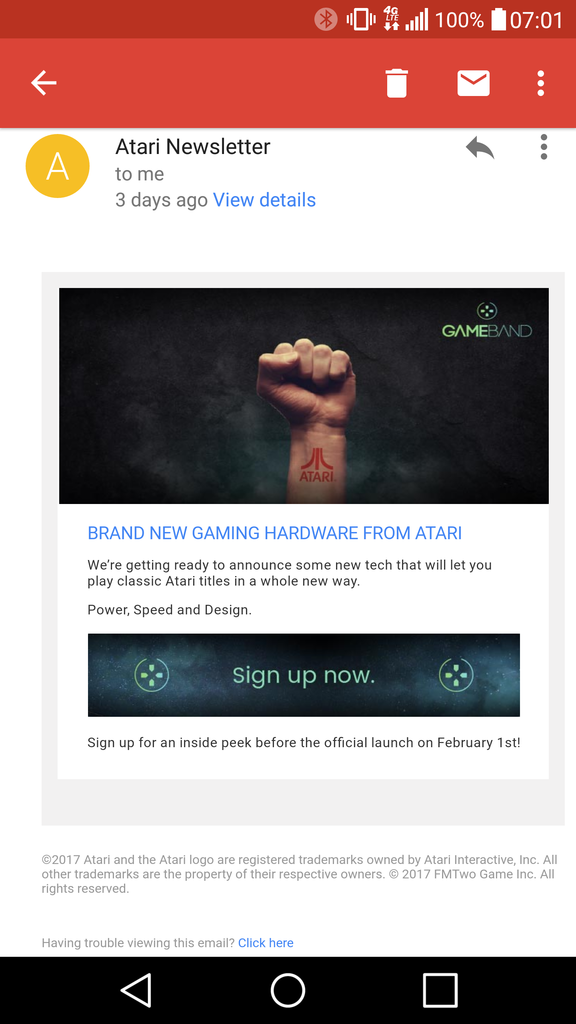 There is also a signup link to stay updated.
http://www.gameband.com/?utm_source...paign=Atari Newsletter1&utm_medium=newsletter