EDIT. Apprently you can run higher resolutions, but you need to force it. Trying to get info.

CHANGING THE OUTPUT RESOLUTION
You can set the output resolution for playing this game.

Note: The resolutions below are supported.
1280 x 720, 1920 x 1080, 3840 x 2160

To configure the resolution, open the game's Properties from your Steam® Library.By entering "720p", "1080p", or "4k" in the text field of "LAUNCH OPTIONS", you can fix the resolution to the corresponding value.
By setting the game to a low resolution, you can reduce the processing load.
PC Users: "How do I change the resolution, there doesn't appear to be any graphics options"
The devs who ported this: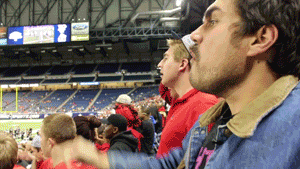 edit - holy shit this gif is so funny to me, he looks
really
frustrated
Last edited: