LATIN, MATRIPEDICABUS, DO YOU SPEAK IT
With the impending arrival of the first Pawapuro baseball game to hit US shores, I present...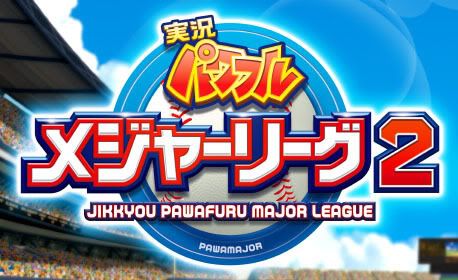 I will update the OP as more info becomes available or if corrections are needed. Note that due to the severe lack of info available at this time
much of my gameplay info is based off personal experience with the previous Pawapuro MLB game
, as well as info found over at the
Japanese Baseball video game forums
- major thanks to BigManZam, Shinigami, and jomcclane over there for much of the translated info from the first Pawapuro MLB game!
General Information
Title
: MLB Power Pros, 実況パワフルメジャーリーグ 2 (Jikkyou Pawafuru Major League 2)
Published
: 2K Sports
Developer
: Pawapuro Productions (Konami)
Genre
: Sports
Number of Players
: 1-2
Release Date
October 3, 2007 (US), October 4, 2007 (Japan)
MSRP
: $29.99 PS2, $39.99 Wii (US), 6,980円 PS2/Wii (Japan)
Console
: Playstation 2, Nintendo Wii
Official site
:
2K Sports (US)
,
Konami (Japan)
Japan's number one baseball series finally hits US shores this Fall thanks to Konami's partnership with 2K Sports! This is actually the second MLB licensed game Konami worked on, and counting the original J-League games the Pawapuro franchise has been around since the SNES days. The franchise is well-known for its deep realistic gameplay, unique game modes, and cutesy chibi player models.
Take-Two's MLB license didn't cover the Japanese territory, hence Konami's ability to make a MLB game. All MLB teams, stadiums, and players (that are in the union of course) are covered. There doesn't appear to be any major differences between the US and Japanese version, except the visual look of the models (US image first, Japan image second):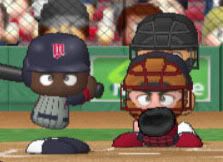 Though the Japanese shot above is from the first MLB game released in Japan a year ago, I believe the Japanese version will keep the original look as supposedly the rabid Pawapuro fanbase hates the look given to the US version. Some long-time import fans may dislike the new look as well.
Game Features
Sim Gameplay
Bu, bu, but teh grafx are for kiddies, it cant be sim!1!! For new players willing to look past the graphics, you'll find the game plays pretty good!
Batting uses a cursor-based system which is freely controlled by the player. In normal mode, the batting cursor outline will change shape depending on the current situation and the batter's abilities and stats. The bigger or smaller the cursor, the easier or harder it will be to make contact for a hit. You can also switch to power swing mode, which reduce the cursor to a small circle representing the bat's sweet spot. While it's possible to get power hits in normal batting mode, it's easier to get them with the power swing cursor, though it will be harder to aim in general with the smaller cursor. Swing timing and bat position is everything in this game so if you expect something to happen it likely will - late swings on high pitches will likely be fouled back, etc.
Pitching is also simple, choose a pitch by holding a direction and pressing a button to initiate the wind-up. You then aim where you want to throw the pitch by moving the catcher's mitt, the location of which will become locked once the pitcher reaches a certain point in his wind-up. How accurate the pitch ends up depends on a number of factors, primarily the pitcher's personal stats, attributes, and his current stamina. Before the pitch, you can also adjust your defensive formations quickly and on-the-fly with separate settings for infield and outfield. There's the usual options available for showing/hiding various things like strike zone, pitch aim location (catcher' mitt), etc.
You can choose between Digital and Analog control for controlling the batting/pitching cursor, along with an option for "Lock-on" for batting which is a bit of an assist option - it will start to move the batting cursor towards the ball location, but you can't just sit there and just swing at the ball because the cursor will always get there too late by itself. You still need to move the cursor in time to hit the ball. Note that certain combinations may make hitting too easy or too frustratingly hard, so you may need to play a few games with different settings to find your personal preference.
Fielding is again simple (see a pattern?), you simply move the selected fielder and throw the ball to a target. You can use the now-standard control scheme of "one button mapped to each base" or the old-school control scheme where you hold a direction and press one button.
There's also options to semi-automate fielding and baserunning: for fielding the CPU will field the ball for you but you have to decide where to throw it, and for baserunning the CPU will initiate actions but you still have full control over all base runners. You can also set management decisions to automatic also if you don't want to worry about defensive shifts, changing pitchers, etc.
You'll also find all the usual things found in western baseball games from injuries caused by diving head-first into a barrier to home-run-robbing catches at the wall. You'll also find a ton of other things not usually seen, including:
- Dynamic Player Condition System:
If you're familiar with Winning Eleven's arrow system, you'll recognize this system.
Each player in a game will have a face icon in various states - the happier the face, the better performance you can expect from the player. So your ace pitcher will throw his pitches faster, have sharper movement on his pitches, and be more accurate. Likewise, if he's in a crappy state you can expect the opposite, in which case you'll have to actually pitch your way out of certain situations where you might have been able to get out of them with sheer power if he was in better condition.
It's also possible for these conditions to change during a game itself, so a player who gets a few extra base hits in a row may see his condition improve whereas a pitcher getting rocked in an inning may see their condition worsen.
- Player-controlled pitcher warm-ups:
This might seem like a small feature, but it's actually quite effective. When a new pitcher enters the game, you can throw a couple of warm-up pitches on the mound before play resumes. This allows you to get a feel for how well certain pitches are breaking, and how fast and accurate the pitcher is throwing on that particular day.
- Tons of Player Attributes:
You have your basic set of attributes that players have, such as Contact, Power, and Trajectory (whether a batter is likely to hit more ground balls or fly balls) for fielders, and Stamina and Accuracy for pitchers. But you also have these...
These may remind some people of APF2K8's attribute system, except some of Pawapuro's attribs have differing levels. Every player in the game has these in various combinations. All the attributes I list here are from last year's game (many of these will like have different names in the US release, the Pitching ones listed in the screenshot above are the only ones I'm completely sure of obviously). I'm sure there are more attributes than what I list below, these are just the ones I found translations for.
Consistent success in Pawapuro games relies on knowing a player's individual attributes!
These attributes are rated from 1-5, 1 being low, 3 being average, 5 being the best.
* w/RISP – How well player hit with runners in scoring position.
* Against LH Pitching – Self-explanatory, how well you hit left-handed pitchers.
* Sub-Position – How well you field your other/secondary positions, if you have any.
* Injury – How injury prone the player is.
* Base Stealing – How well player steals bases.
* Base Running – How well player runs the bases.
* Throwing Accuracy – Player's ability to hit target.
* w/RISP – With runners in scoring position, top speed, control, and break increases or decreases.
* vs LH Batters – Against left-handed batters.
* VS Runner – With any runners on base.
* Poise – How easily rattled a pitcher is.
* Fastball Life – More bite on fastball pitches.
* Spin – More bite on off-speed and breaking pitches (only works for a pitcher's pitch with the most amount of movement).
* Release – With runners stealing, how quickly the pitcher delivers the ball to the catcher.
* Recovery – How long until your pitcher is ready to throw again.
* Consistency – How much your ability is affected by your Smiley Face/condition. 4 = Face has less influence. 3 = Normal. 2 = Inconsistent, good condition (RED or PINK Smiley Face) makes you much better, but bad condition (BLUE or PURPLE Smiley Face) makes you stink. So if a player's got a 2 = Inconsistent Stability and a RED or PINK smiley face, he's really going to be primed and psyched for the game.
Unlike above where every player is assigned a numerical rating, the next four rows are "all-or-nothing" attributes – a player's either got it or he doesn't. Note that all of these are not positive things (i.e. Strikeout or Unclutch)!
* Average Hitter – Easier to get base hits.
* Power Hitter – Easier to hit homeruns.
* Power Slice – Easier to hit for power to the opposite field.
* Control Slice – Easier to slap the ball to the opposite field for a base hit, a la Ichiro.
* 3 Hit – After getting 2 hits, its easier to get a 3rd hit.
* 2 Strike – Easier to hit with 2 strikes. But if you've also got Strikeout ability (see below), then this 2 Strike ability only works on full counts (3 Balls, 2 Strikes).
* Bunt – Easier to lay down bunts. (There might be two different Bunt attributes located in this box. I'm not sure. Either way, this box deals with bunting.)
* Infield Hit – Ability to quickly run to 1st base.
* Combo – Easier to hit when the previous batter gets a hit.
* 1st Pitch – Easier to hit 1st pitch in the strike zone.
* Rally Starter – Contact stat increases with no runners on base.
* Strikeout (K) Ability – Harder to hit for contact with 2 strikes. Eliminated on full counts.
* Bases Loaded – Easier to hit with bases loaded.
* Sayonara – Easier to hit when you have a walk-off chance (i.e. you could win the game in this at-bat).
* Come From Behind – Easier to hit when you're losing.
* Pinch Hitter – Easier to hit when pinch hitting.
* High or Low Ball Hitter – Easier to hit pitches up (if you're a high-ball hitter) or down (if you're a low-ball hitter) in the strike zone.
* Head-First Sliding - Slides head-first instead of feet-first.
* Intimidator – Weakens opposing pitcher's/batter's stats.
* Blooper – Easier for high fly balls to drop in between the infield and outfield for hits.
* Laser Beam – Ability to throw from far away with a lot of power. If you have Laser Beam without Throwing Accuracy, long throws from the outfield have a high chance of being wild.
* Top Defender – Good movement and footwork on defense. You can better avoid baserunners trying to break up double-plays.
* Block – Catcher's ability to block home plate well. If the baserunner has the Extra/Special Ability of "Home Plate Tackle," then this "Block" ability cancels it out.
* Spider Catch - Increased ability to rob home-runs over the wall.
* Catcher – Ability to strengthen your pitchers' attributes.
* Gyroball – More pop on fastball.
* Low Pitcher – Better control with low pitches.
* Heavy Pitcher - Harder for hitters to launch high fly balls.
* Light Pitcher – Easier for hitters to launch high fly balls.
* Escape Pitch - On "mistake" pitches the ball won't tend to stay over the middle of the plate.
* Homerun Pitch – On "mistake" pitches the ball will tend to stay over the middle of the plate.
* Clutch – Movement and speed increase in the 3rd, 6th, and 9th innings.
* Unclutch – Abilities decrease if leading after 7 innings.
* Walks – Easy to walk batters on 3-ball counts.
* Slow Starter – Abilities decrease in first 3 to 4 innings, if starting.
* Strikeouts – With 2 strikes, Fastball Life and Spin attributes increase to 4.
* Runners Check – Better at checking / picking off baserunners.
* Release Motion – Harder for batters to discern what pitch you're throwing.
* Reflexes – Easier to catch balls hit back to the mound.
* Lucky – Easier to win games. (Your team's batting ability might also increase)
* Unlucky – Easier lose games. (Your team's batting ability might also decrease)
* Short Temper – When rattled, instead of becoming "dizzy" your pitcher's face turns red and steam comes out of his ears. He's angry. Your max speed doesn't drop, but your control drops a lot.
* Poker Face – Your pitcher won't appear tired (start huffing and puffing) when his stamina runs low. This ability can sometimes be beneficial (especially against a human opponent), but also detrimental (if you're not attentive to your Smiley Face and pitch count).
* Fighting Spirit – Makes the ball seem heavier (i.e. harder for hitters to launch high fly balls, see "Heavy or Light Pitch" above). Toughness attribute increases to 3.5 if player's toughness is less than 4. Also cancels out "Intimidator" (see above) if the batter has it. This ability activates only when pitcher's in-game ERA is < 2.00, their team is leading by less than 3 runs, and he isn't tired.
* Power Allocation – You tend to make stronger/better pitches to the top of the lineup and weaker ones to the bottom.
- In-depth stat tracking:
Stat lovers rejoice, for Power Pros features some of the most in-depth stat tracking in videogames. One thing I enjoy is the post game pitch analysis screen:
The image above shows a chart for all the pitches thrown by the pitching staff in the played game. You can further filter the chart to a specific pitcher, and even replay their entire pitch sequence in order and the game will report the result (foul tip, swing and miss, strikeout, groundout to short, single to right field, etc).
There's other screens covering box scores, a chart for analyzing batting results, and more.
Season Mode
In the original MLB Pawapuro game, this was called "GM Mode," this is a franchise mode spanning multiple seasons (max of 10). I never did manage to play through a full season in the first game myself, as my Japanese skills are pretty crappy.
Beyond playing a team throughout the course of a season, you also handle many front-office and management tasks as well, many not found in other baseball games. You'll find your standard features here such as making trades, moving players between your club and the AAA affiliate, manage-only mode (similar to MVP 05, with the option to jump into the game at any time), end-of-season awards, and managing salaries, but also some new things including:
-Player training:
You can put various players in various drills to improve specific stats. There's batting practice, baserunning practice, fielding practice, and two practices for pitchers (one for improving top speed/stamina/control, the other for working on breaking pitches). You can also choose to specifically group certain players together during these practices, which may alter the effectiveness of the training depending on how well they all get along. Practices are also affected by...
-Training equipment:
You can purchase equipment to try and improve your training sessions. These are generic items such as bats and gloves with different star ratings that will boost the effectiveness of the associated practice. Note that these items will wear out over time, so a 3-Star bat will eventually become a 2-Star bat which gives a lower boost, etc. 1-Star items will eventually disappear.