Senran Kagura is a series of (mostly) 2D and 3D action games developed by Tamsoft and Marvelous Entertainment. The franchise revolves around groups of female ninjas, and its popularity has spawned several manga adaptations as well as an anime adaptation.
Senran Kagura: Burst

Developer: Marvelous
Publisher: Marvelous
Platform: 3DS
MSRP: $29.99
Release Date: August 30, 2012 (JP) November 14, 2013 (NA) February 28, 2014 (EU)
OT by Chet Rippo
"Every light casts a shadow. This is the basic principle of Yin and Yang.

Yet, even within the depths of shadow, there is still light.

Since time immemorial, evil shinobi have specialized in assassination and subversion for politicians and corporations. Meanwhile, good shinobi have worked on behalf of the various nations.

Some would say the evil exists in the shadow, while the good exists in the light.

But, are the differences between the two so great?

Both must hide their true selves from the world, and both must do the things ordinary people cannot."

It is against this backdrop that our story takes place. The shinobi of the Hanzō National Academy have taken a vow to follow the path of good, while the shinobi of the Hebijo Clandestine Girls' Academy could be said to walk the path of evil given that they will work for the highest bidder regardless of their employers' intentions. Both truly believe their doctrine is correct, and feel conflict with one another is inevitable.

However, what if it is not? What if both could coexist and see that there is a little dark in the light, and a little light in the dark?
Senran Kagura: Shinovi Versus
Developer: Tamsoft
Publisher: Marvelous
Platform: PS Vita
MSRP: $39.99 - $49.99
Release Date: February 28, 2013 (JP) October 14, 2014 (NA) October 15, 2014 (EU)
OT by pariah164
From the Warring States period to the present day, the mysterious shinobi have fought covertly across Japan. Some fight for the authorities, others for the highest bidder, but all of them have one thing in common: They kick ass and know how to look good doing it.

Senran Kagura: Shinovi Versus immediately follows the events of Senran Kagura: Burst, revisiting the fierce rivalry between the girls of Hanzō National Academy and their sworn enemies from Hebijo Clandestine Girls' Academy, the latter of which have now gone underground and formed a mercenary strike team known as the Homura's Crimson Squad. In addition to their old adversaries, the Hanzō girls must also face a whole new set of foes: the students of Gessen Girls' Academy, who seek to punish them for their imperfections as shinobi warriors. Meanwhile, a new class is in session at Hebijo, and these students mean business: they oppose all three of the competing factions and will stop at nothing to be the last shinobi squad standing – even if it means leaving broken bodies and shattered dreams in their wake.

The stage is set for a shinobi battle royale. Heroines and renegades battle saints and sinners in a flurry of fists, feet, clothes, tattered remnants of those clothes, and sometimes underclothes. Each school has a story to tell, full of tragedy, heroism, pathos and partial nudity. Choose a school, prepare for battle, and follow the Path of the Shinobi.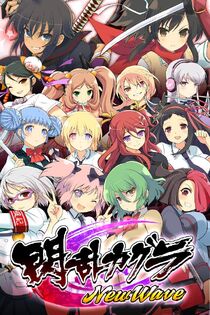 Senran Kagura: New Wave

Developer: Marvelous
Publisher: Marvelous
Platform: iOS, Android, PC
Senran Kagura 2: Deep Crimson
Developer: Marvelous
Publisher: Marvelous
Platform: 3DS
Release Date: August 7, 2014 (JP) Summer 2015 (NA/EU)
Senran Kagura: Bon Appetit
Developer: Tamsoft
Publisher: Marvelous
Platform: PS Vita
MSRP: $14.99
Release Date: March 20th, 2014 (JP) November 11th, 2014 (NA) November 12th, 2014 (EU)
OT by pariah164
Super Dish... A sweet, beautiful sound comes from those words. They bring to mind great cooking and great racks. The perfect combination.
Who strives to master the path to the Super Dish? Not nearly enough people, that's who.
This year, the Super Dish Gourmet Cook-Off will be held here at Hanzō Street Shopping District.
At first, I meant for this competition to be a show of skill for those who have mastered the Super Dish, but few were eager to take up that challenge.
So I've prepared a grand prize for the competition: a Secret Ninja Art Scroll with the power to grant one wish. Any wish.
Now, why would a scroll with the power to alter the fabric of the world be given away so easily?
Why, indeed? The truth lies hidden beneath a veil of dark and shocking conspiracies...
Senran Kagura: Estival Versus

Developer: Tamsoft
Publisher: Marvelous
Platform: PS4, PS Vita
Release Date: March 26, 2015 (JP)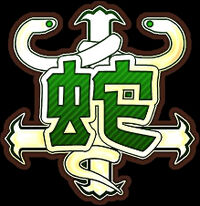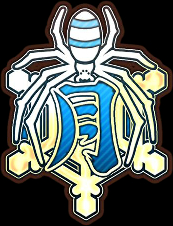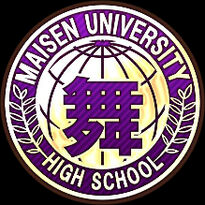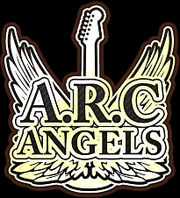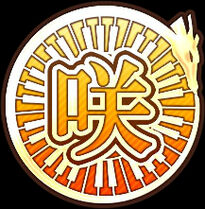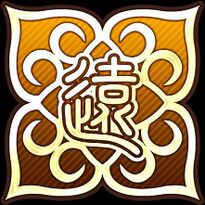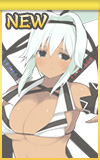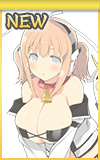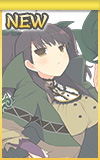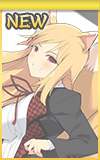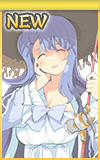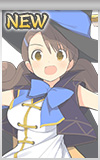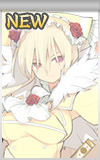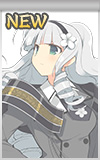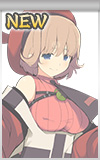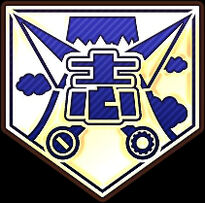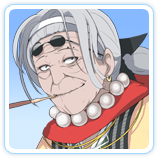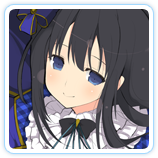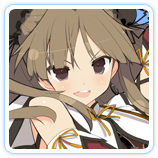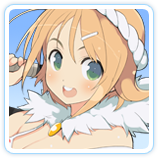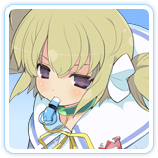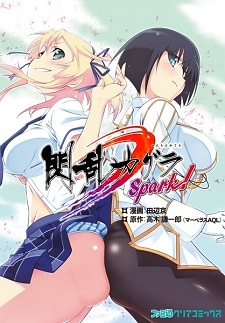 Senran Kagura: Spark!

Hanzo Academy is not just a regular school. It holds a top secret class for ninja training reserved just for the elite. Only two girls made the cut this year, Ikaruga, a quiet but gifted brunette, and Katsuragi, a passionate and skilled blonde. Their personalities could not be more polar opposite and sparks fly even on the first day of class. Ikaruga, being a little bit ahead of the curve, outscores Katsuragi on every assignment. With tensions running high, how will these two ninja students work together when the time comes?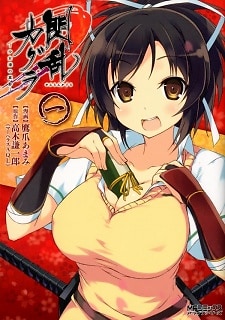 Senran Kagura: Shoujo-tachi no Shinei

There was a time when there were ninja serving the powerful, hired for intelligence missions, destruction, or assassination. While the times have changed, the need for ninja has not vanished. In a particular school, there are girls who are secretly in training to become ninja. Ninjas-in-training, Asuka, Katsuragi, Hibari, Ikaruga, and Yagyuu each have a secret technique scroll that they protect at all times. This features their tumultuous school life as they pursue the path of the ninja!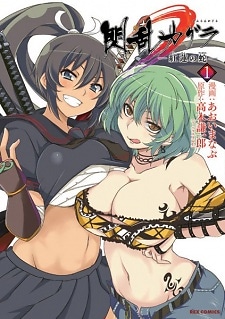 Senran Kagura: Guren no Uroboros

A spin off of the main series Senran Kagura - Shoujotachi no Shinei, it portrays the main storyline from the point of view of the Hebijo Academy girls, and follow their misadventures, victories, and defeats when confronting Hanzo Academy.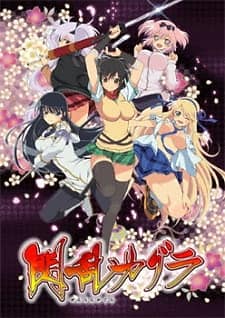 Senran Kagura: Ninja Flash
Asuka and her friends may look like any other girls at Hanzo Academy, but they're secretly studying the ancient art of Ninjutsu! While other students do their homework, Asuka and the gang push their beautiful bodies to the breaking point in pursuit of their perfect form. Life is one sexy sparring session after another until a Deviously Demented rival clan of evil ninjas ambushes the Hanzo hotties – and steals their sacred ninja scroll. Faced with their toughest – and most well-rounded – enemies ever, Asuka and her fellow Deadly Divas will have to go further than they've ever gone before to prove they've mastered the art of full frontal combat!
Thanks to
Skyfireblaze
for helping out with the banners!