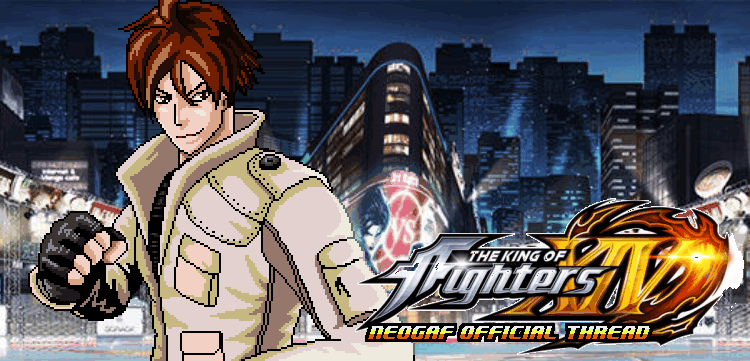 Brought to you by
TizocKING OF DINOSAURS
who got off his lazy ass to write the OT
SAB CA
who made the banners and finished up the OT
Loona
for providing the story bits
Fersis
who spent this whole time looking online daily for a re-issue of the ultra rare Gai Tendo dakimakura, and nearly bought a Hanma Baki one instead
Bad Wolf
for the avatars
Release Date
: 23-8-2016 (PS4)
Platforms:
PS4 (PC TBA)
Price:
$59.99 and equivalent -- US Special "BURN TO FIGHT" Edition: $89.99

Introduction
The latest entry in the mainline King of Fighters series is here, boasting a whoopin' 50 character cast, 17 of which are brand new.
If you're familiar with how KoF XIII or KoF 02 (UM) played, you'll find similar elements here. If you're a first timer to the series, or decided to get back in with this game, you'll find it'll take a while to get the hang of the controls but with a little practice you'll get the hang of it.
There is a tutorial mode to teach players the basics of the KoF series' systems such as the jump types etc.
The game features modes common to fighting games: Arcade mode, Survival mode, Online mode & good ol' training mode.
Story
- A new KoF organizer, Antonov, claiming to be the first KoF champion, despite being absent from anyone's memories of past KoF events, HAS personally invited a group of competitors that include a former rejected NESTS test subject, and a shady figure who insisted on being invited. Antonov agrees to all as he is quite willing to drag just anyone from the street to complete a team.
- A young man with seemingly demonic powers, Shun'ei, trying to learn to control his abilities, and doing so under the tutelage of SNK grandmaster from the Fatal Fury series, Tung Fu Rue; as Kyo, K' and Ash were series protagonists during 3-game Kof story arcs, it may be worth keeping an eye on Shun'ei, who is getting the same kind of focus now
- A group of women from very different time periods and worlds are chasing some threat all the way from their respective worlds.

The mechanics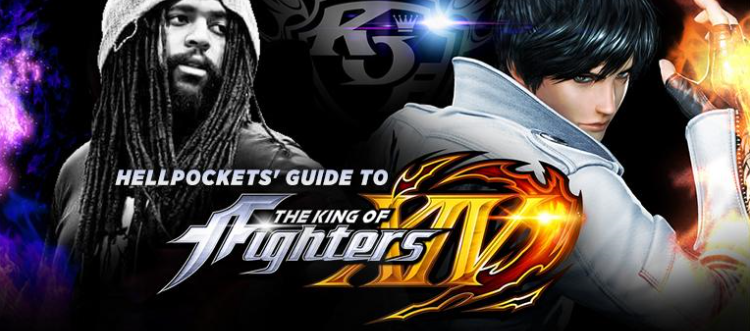 Hellpockets KoF XIV Primer!
Controls: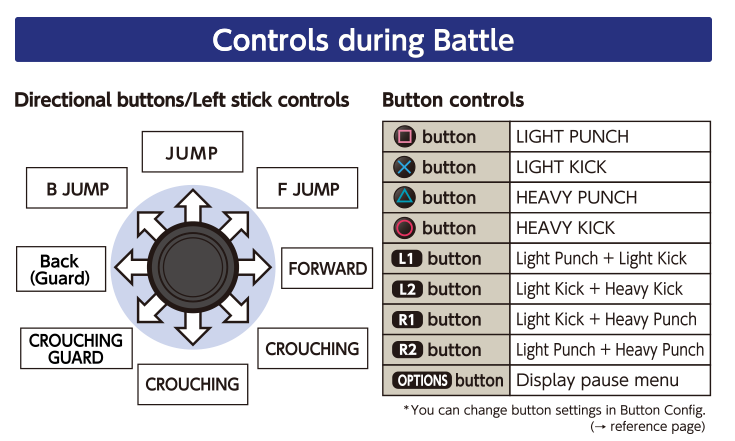 Gameplay System: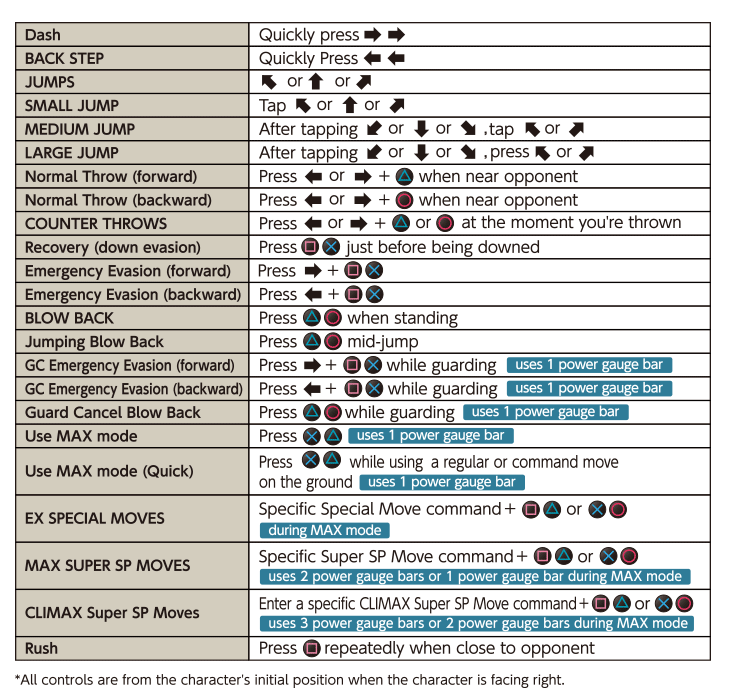 The cast
There are 16 teams and 2 bosses available for play from the start. Movelists are also included for each character.




Bosses

SUB:
ANTONOV
FINAL:
VERSE

Media
KoF Official Web Site (SNK)
--
KOF Official Web Site (Atlus)
--
Orochi Nagi!
--
The Madman's Cafe
--
Dreamcancel.com
Have More? Let SAB CA and TIZOC Know!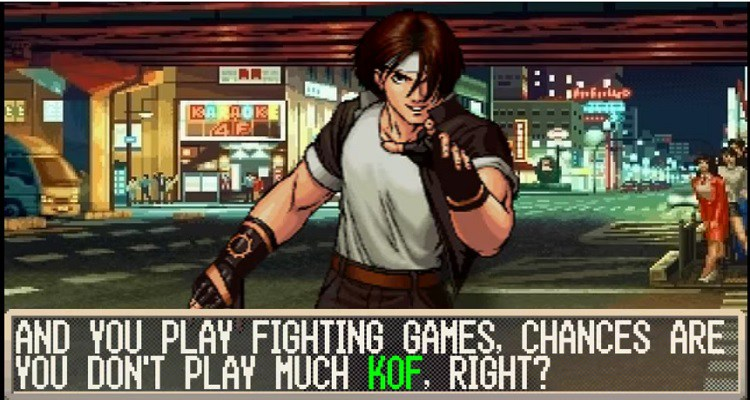 Dandy J's Complete Guide to KoF! (Eternally Relevant, even if partially outdated!)
Advanced Tech:
Juicebox vids:

Reviews
:
Official Review thread by OSHAN here!
PlaystationInsider: 8/10
SNK has truly outdone themselves as King of Fighters XIV has taken itself to a whole new level for the next generation consoles. From the increased frame rate, astoundingly diverse roster, and extensive upgrade over the engine that powered King of Fighters XIII which released back in 2010, this may be the best King of Fighters I have played since King of Fighters '99.

PSN matchmaking
MatchMaking Spreadsheet.
[/B]
Here are a few to get you started
GAF Name ----- PSN NAME ----- Country/Region
SAB CA ---- SAB-CA ---- USA/East Coast
sir_bumble_bee ---- sir_bumble_bee ---- USA/Maryland
Marvel ---- Assassio ---- UK
Hyun Sai ---- Hyunsai ---- East Coast
Trinidad_Jason ----- J-Killer15 (replace "i" with lowercase "L". Look my 15 year old self was too hype) ----- USA/NYC
El Sabroso ----- Team_Sabroso ----- (Mexico)
kunonabi ----- genoun ----- US/Texas
Deps ----- YoungDeps ----- US/Ohio
Neoxon ----- NM248 ----- USA/Texas
Endless-Bravado ---- Endless-Bravado ---- US/Arkansas
Pookmunki - Pookmunki - UK
bob_la_blaw ---- Kleppinger ---- USA / NYC

BONUS STUFF!
Avatars:
By SAB CA:








By BadWolf:












SNK For getting Rid of Playmore! ;-) -- The Chinese Company that bought them for giving them money and not turning them into a cheap pRoN company --
Fersis for being the GAF face of KOF -- BadWolf for AWESOME Art-a-tars! -- Mexico
for the Sombreros -- Oda for never sleeping! Get some Rest now! Neo.G is there too!
-- Angel's Jacket for Forgetting it's buttons -- Leona's Military Outfitter for running out of
Fabric -- Hein for the Ketchup -- Dreamcancel, Orochinagi, And all the KOF
Communities that stay alive, even when the series is hibernating -- All the people who
have contributed meaningful stuff to the Discussion thread for SO long! It's been a joy
speaking with you all! -- SNK's AWESOME Sound Teams for making surprisingly
varied music! -- The Moon.