Apr 11, 2008
7,999
10
985
Super Mario 3 is awesome in both its original NES incarnation or its later ports. But as it was being ported to the GBA in the form of
Super Mario Advance 4 Super Mario Bros 3
, someone had a brilliant idea: why not create a load of new levels that employed mechanics from the entire Super Mario 2D continuum!
And then someone else had a brilliant (SHIT) idea: why not make people pay for an obscure accessory, and purchase/collect obscure cards for it, to play the levels!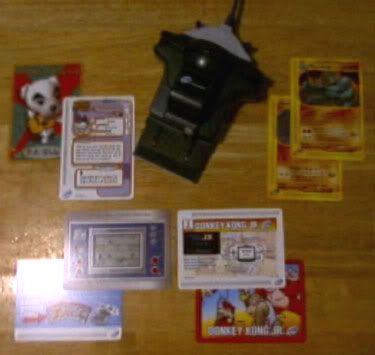 And thus, approx. 40 new levels were born for Super Mario Bros. 3!
(Note: decision-making process may not have actually happened like this.)
I'm sure many of you already know this history too, but what has recently caught my interest in this subject is
VGMaps.com
's mapped-out levels. I've never actually seen them before, and though its sad to see what I'm missing, its nice to see the only Nintendo-designed 2D Mario levels developed in the decade between Yoshi's Island and NSMB.
Anway, thought I'd share the interesting ones. Credit to a person called "Peardian" who made the maps for the site. I've shrunk these ones down so they do not consume the forum, the full size ones can be found by following the above link.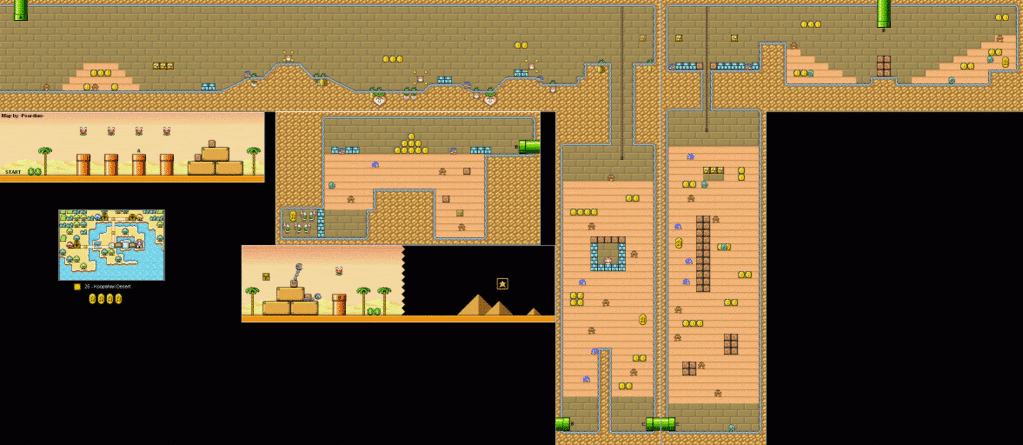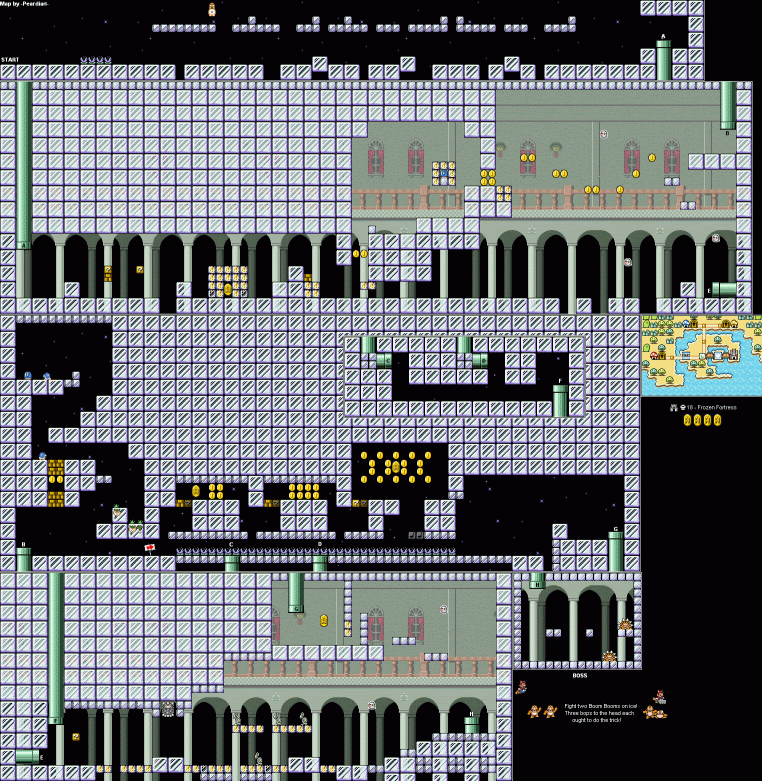 Note the features from other Mario games: Charging chucks (SMW), Flying-platform hammer-brother (SMW), Giant vegetables and vines (SMB2) and flipper-doors (YI). The levels seem to be designed as challenges to test experienced SMB3 players, many are mazes, some possess fiendishly-tricky platorming, and bosses have been refined and remixed.
I made this thread so that we could discuss the pros/cons of these levels, but also to say to any Nintendo employees who are reading this, if/when you release
Super Mario Advance 4 Super Mario Bros. 3
for the DSi Downloadable Software, please intergrate these levels back into the game!