Valve also added the possibility to report a product on its store page for reasons shown in the picture below.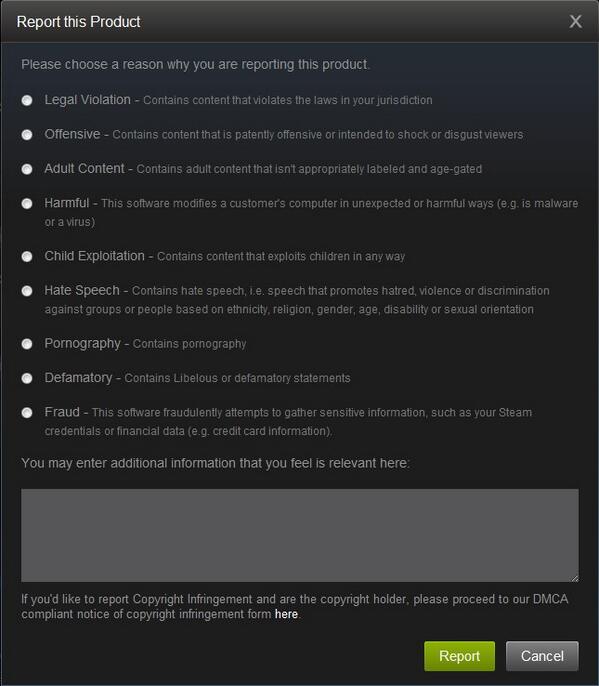 According to @SteamDatabase:
https://twitter.com/SteamDB/status/443890995219152898
If you go to
http://store.steampowered.com/app/251570/
and click on the lfag then it'll bring up the options.
I guess this will be helpful for the custom storefronts that Valve wants to release in the future.