So I heard of a story that there was a user simply named "Skyrim" who argued with people on this forum until he got banned. After he got banned mods found out that his ip was coming from BGS offices.
The person who told me this said it happened on resetera but I doubt it given the time where this probably happened. He probably just didn't know that resetera didn't exist back then.
So I need to know, @EvilLore
Is this story true or fiction?
If its true I need to know what he posted lmao
Edit: if this turns out to be wrong I'm willing to share some older Todd forum posts pre Morrowind times. They're hilarious.
Update: Here's some toddposts for you to enjoy: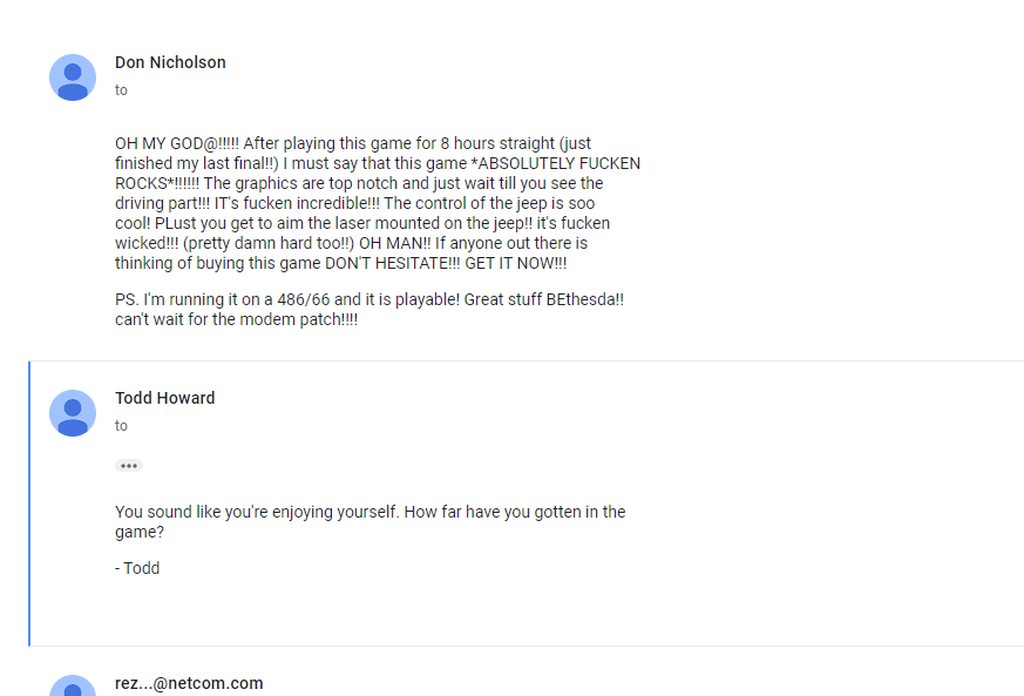 And here's my personal favourite: "all the PSX people are crying"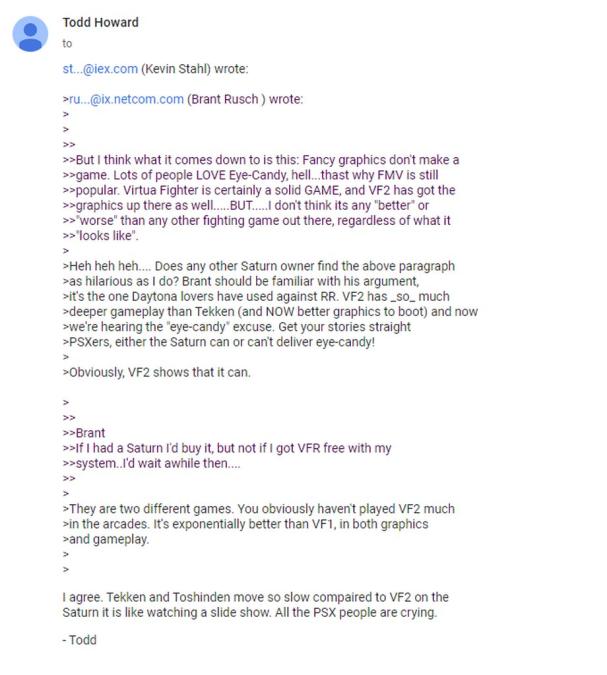 Last edited: