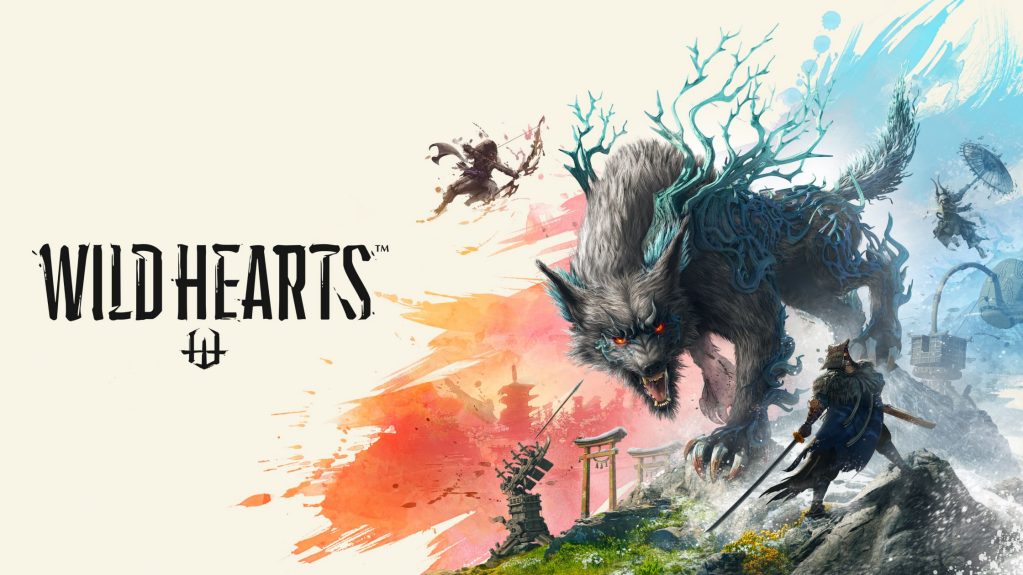 About The Game:​
Master ancient tech to hunt down giant beasts. WILD HEARTS™ is a twist on the hunting genre where technology gives you a fighting chance against giant nature-infused beasts. Hunt alone or with friends.
Tame A World Gone Wild:​
No one remembers why the Kemono began their rampage. These giant beasts wield the power of nature itself, and none could stand against their might. Until you, hunter, armed with deadly weapons and ancient Karakuri technology, could turn the tide of battle.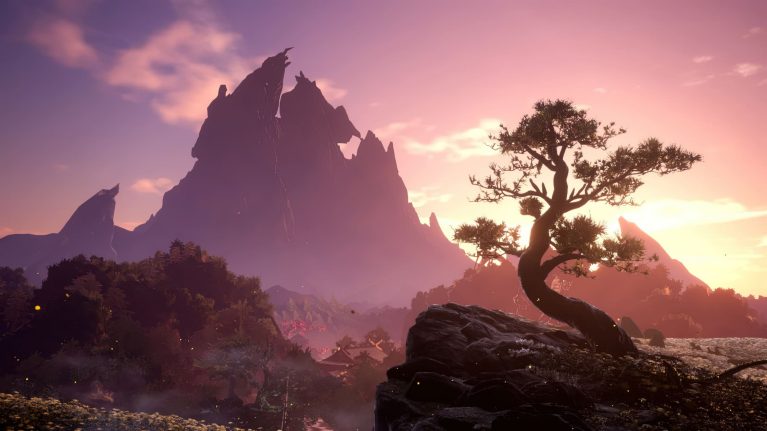 Welcome to Azuma:​
Despite the destruction wrought by the Kemono, the land of Azuma remains quite beautiful. In WILD HEARTS
™
you'll explore this fantasy world inspired by feudal Japan – from its flower-filled meadows to towering ruins.
Hunt Giant Natured-Infused Beasts:​
Kemono are the embodiment of the power of nature. These giant beasts fused with natural elements over time, modifying their environment to accommodate their needs. How can mere humans hope to take down such massive foes?
Craft Your Hunting Ground:​
You are the only one in Azuma able to wield the Karakuri technology. This ancient tech enables you to adapt your environment into creative hunting grounds ideal for taking down the giant Kemono.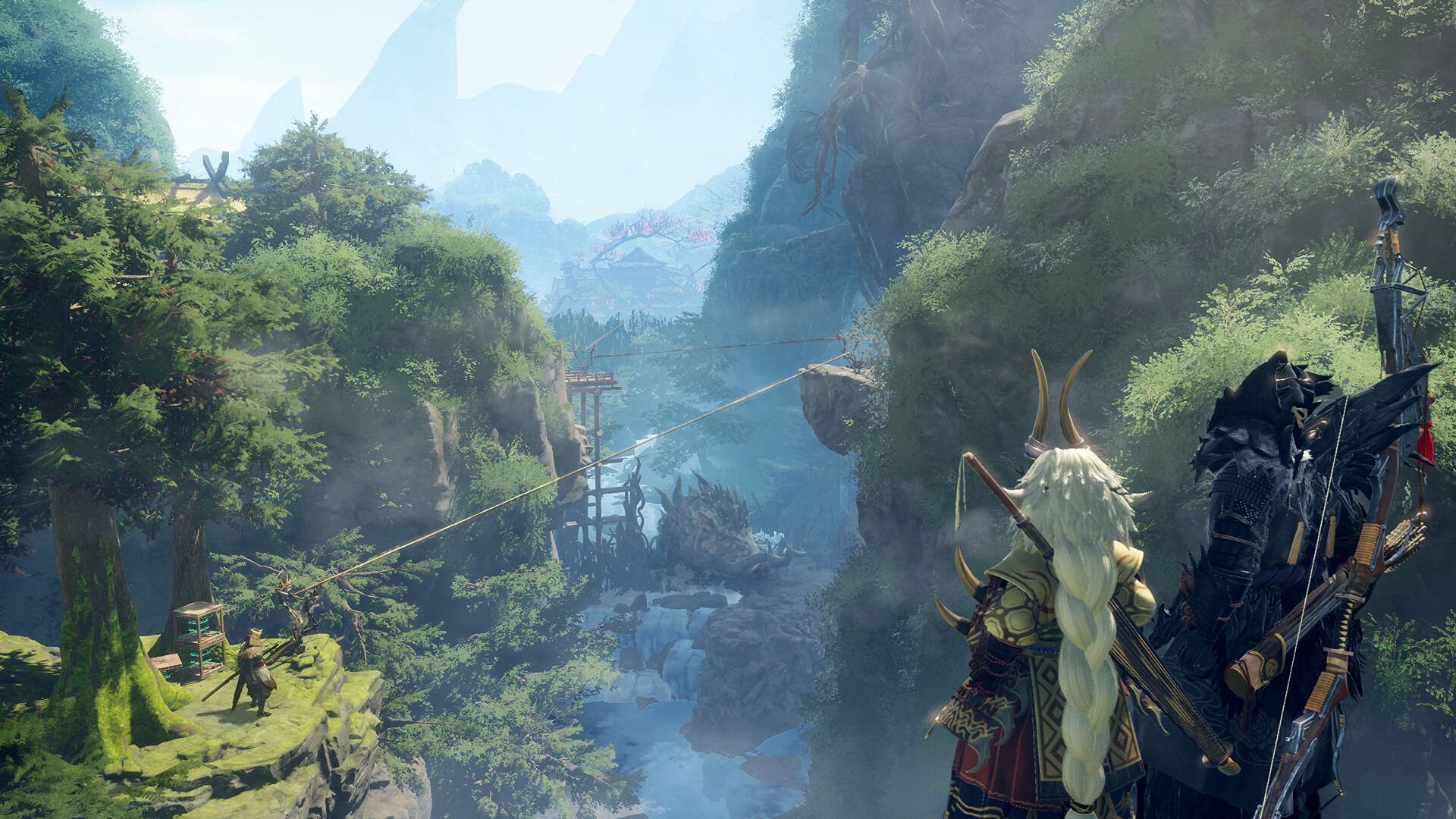 Gear Up to Hunt, Hunt to Gear Up:​
The more you hunt, the more you progress. Create your character, then gather materials from each hunt and build an array of armor and weapons to bring down even bigger beasts.
Hunt In a Pack Or Be a Lone Wolf:​
For some, the thrill of the hunt is best savored alone. But even the most deadly hunter may face a beast they cannot take down on their own. In WILD HEARTS you can unite with up to two friends (or other players) to stalk and hunt your prey.
Weapons Available At Launch:​
Claw Blade
Bow
Karakuri Katana
Blades Wagasa
Cannon
Nodachi
Maul
Karakuri Staff.
Introduction To Weapons:​
https://www.ea.com/en-gb/games/wild-hearts/wild-hearts/news/weapons-introduction
Different Types Of Karakuri:
Basic Karakuri
– that can assist you in exploring hunting areas and fighting Kemono
Fusion Karakuri
– that can offer protection or increased damage
Dragon Karakuri
– extra-powerful weapons and devices with special characteristics, but requiring more materials to build
WILD HEARTS FAQ:​
WHEN WILL WILD HEARTS™ LAUNCH WORLDWIDE?​
You will be able to join the hunt on February 17, 2023.
WHAT PLATFORMS WILL WILD HEARTS BE AVAILABLE ON?​
PlayStation®5, Xbox Series X|S, and PC (Origin, EA App, Steam, and Epic Games Store).
WILL CROSSPLAY SUPPORT BE AVAILABLE?​
Yes, WILD HEARTS supports crossplay. You'll be able to seamlessly join two friends on PlayStation 5, Xbox Series X|S, and PC (Origin, Steam, and Epic Games Store) to hunt down Kemono.
WILL THERE BE AN EARLY ACCESS TRIAL FOR EA PLAY MEMBERS?​
Yes! EA Play members will be able to try WILD HEARTS starting three days prior to launch. EA Play members and Game Pass Ultimate subscribers will be able to play up to the gates of Minato starting February 13, 2023.
Quality & Performance Modes:​
PS5 & XSX
Performance: 1080p/60fps
Quality 4k/30fps.
Kemeno (Monsters):​
20+ at launch in addition to others, such as deer and rabbits, more being added after launch.
Smaller Kemono can be captured as pets and give you special rewards via Karakuri enclosures you can build for them.
Post Launch Content & Monetisation:​
All Post Launch Content Free, no MTX plans.
Story Trailer:​
Gameplay Reveal Trailer:​
Karakuri Deep Dive Trailer:​
Last edited: