Mar 21, 2013
7,426
15,900
1,375
Source:
https://twistedvoxel.com/cyberpunk-2077-copies-ps4-gameplay-footage-leaked/
Link:
Get it while it's up - 300MB
Link:
https://bit.ly/2UM67e6
Link:
shorturl.at/aoE02
Link:
Mirror
Link:
Mirror
Link:
Mirror
Link:
Mirror
Link:
Mirror
This was first spotted through an image of the physical PS4 copy that was
shared
on the Cyberpunk 2077 subreddit.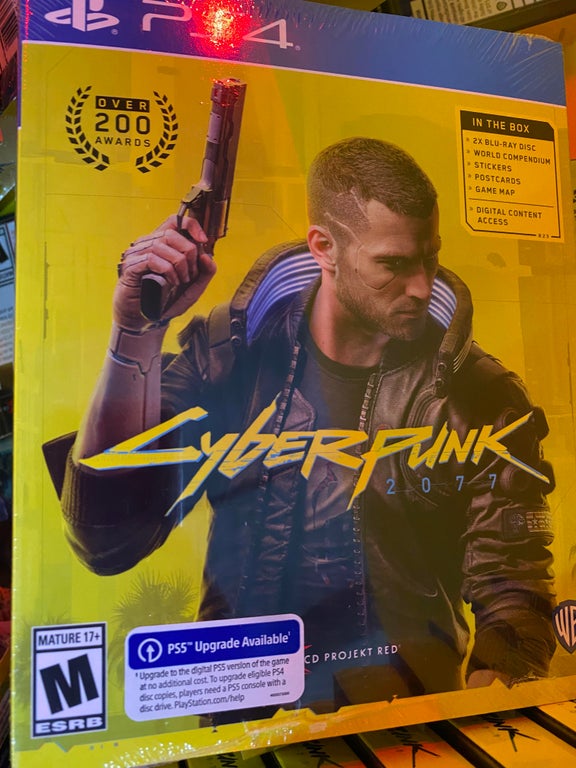 We were initially skeptical of this being a proper leaked copy but this was then followed by a 20 minutes long gameplay video which we have confirmed as legitimate. It shows Cyberpunk 2077 from its initial opening scene and was running on PS4.
It showed the game's main menu and started a new game with the character creation where the user picked Nomad lifepath. It then proceeded to the main story with some gameplay footage in both first and third-person. It obviously doesn't look as great as the pre-release footage that we have seen so far and we assume there will be a large day-one patch for visual polishes and fixes. Regardless, the game is indeed out in the wild so be wary of potential spoilers.
Last edited: