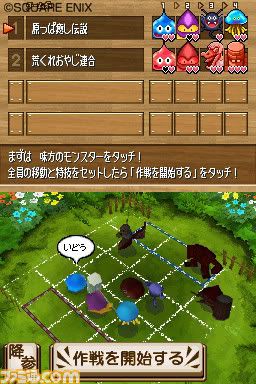 - The first of 6 DSi-exclusive games from Square-Enix & Intelligent Systems in the works (doesn't specify if the rest are DSiWare or DSi-cart games)
- Supervisor is series creator Yuji Horii. Art director is Akira Toriyama. Music by Kouichi Sugiyama.
- Control classic monsters from the Dragon Quest series, each with different stats and skills.
- 4-player online multiplayer battling confirmed.
http://www.famitsu.com/game/news/1224208_1124.html