This game needs a photo mode.
This line has probably gone unnoticed...
Rockstar said:

GTAV photographers should get ready to take all-new high-res Snapmatics!
Just imagine the possibilities, just imagine...
http://gtaforums.com/topic/652898-professional-photographers-snapmatic/
Ah okay thanks. Tried to search some wikis but not thoroughly enough it seems.
Yeah, the Liberator.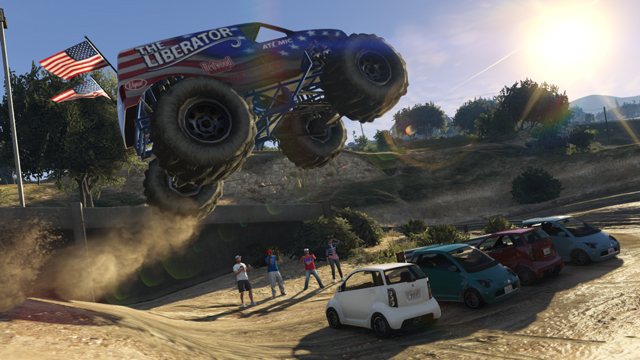 The Vapid The Liberator is a limited edition monster truck featured in the Independence Day Special for Grand Theft Auto V. It is no longer available in GTA Online unless it was bought by the player, but remains available in single player.
http://gta.wikia.com/The_Liberator