credit and thanks to bitrate over on the 3DO Zero forums for this:
'"Well guys, after 10 years of searching I was beginning to think none of the few final M2 pads that were built had survived the gaming and electronics shows of 1995-1996.
As noted in another thread, one
finally
surfaced, along with some other really nice M2 items.
Even more surprising is the fact that it is a fully functional pad. I had been told years ago by a Panasonic employee that the final pads were mock-ups, so it was even more of a surprise to find a pad like this.
Most of us have seen the few pictures in gaming magazines of the time showing this pad alongside the console.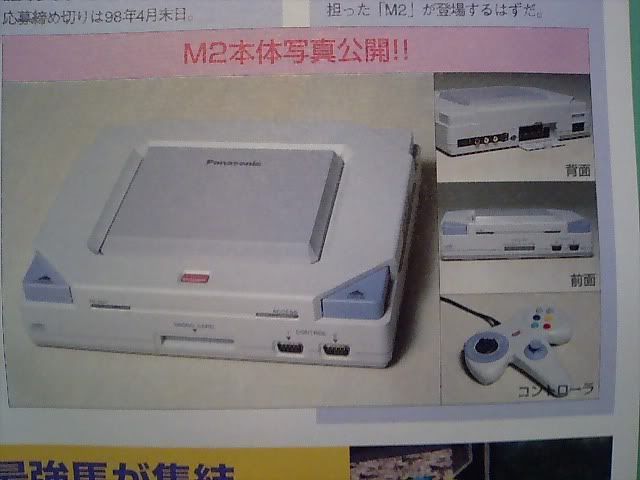 The pad has an analog steering wheel, analog joystick, D-pad, 7 face buttons, 2 shoulder buttons, and a trigger button on the back."