Guess I need to post this again since there are some people who seem to have already forgotten after 2 page. Wow, how the mind slips!
"Allegedly"
Opening admitting to sexually assaulting someone(then banning anyone who called him out for it)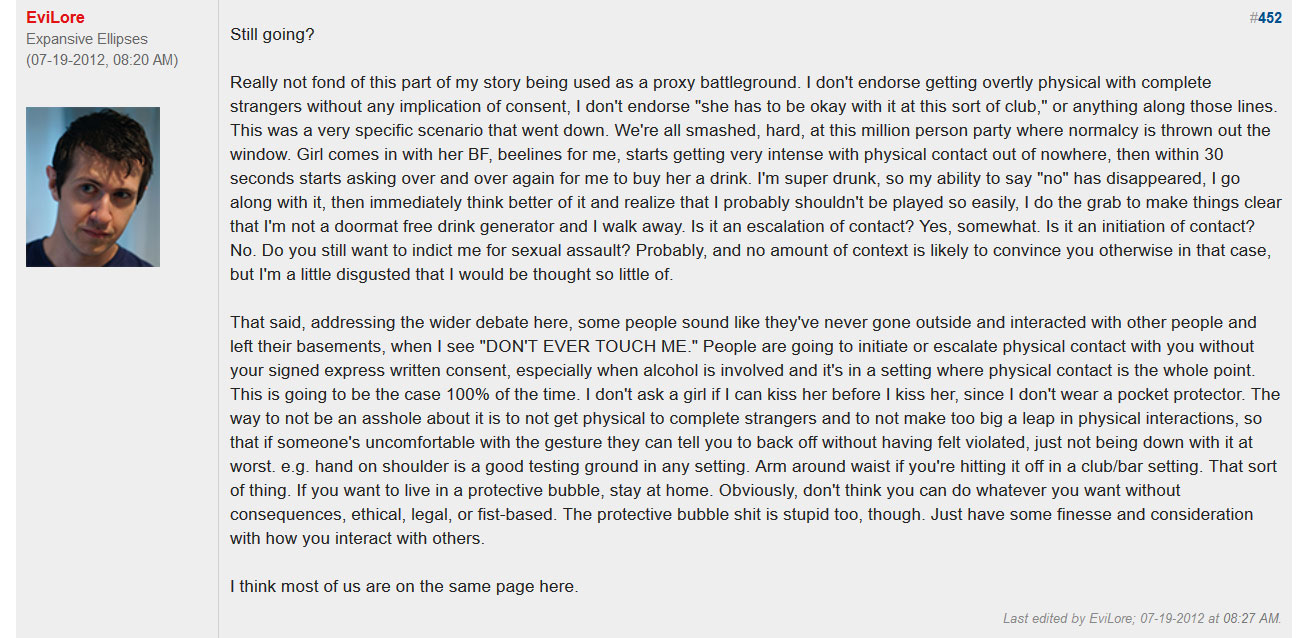 Posting revenge porn with their real full names then another admin(a now jailed pedophile) printed the photos and jacked off over them and sent it to the boyfriend.
You're right, how can we even know if he's guilty or not? HMMMM
Also: