Release:
February 2009
Developer:
Guerrilla Games
Genre:
The PS3 Flagship game(
tm
).
Online details:
• 32 Players
•
Zomg graphics
• 'Badges' (means tweakable TF like classes. Basically you can mix two classes of your choice or keep one singular focused one. Primary & Secondary skills.)
• Clan Valor points (clans (64players max) bet against each other before a match, winners take all. New clan starts with 1000 points)
• You unlock more stuff as you level up, ranks, ribbons, medals, trophies
• Five game modes including Assassination, Body Count, Search & Destroy, Search & Retrieve
• Built in system for regular Clan Tournaments (a ladder supports 256 clans)
• Eight maps currently (some made for as low as 12 players while others for 32 players)
• Dynamic missions: Comp controls, one round might be Body Count, next (all within same match) might be Assassination..etc
• Global dedicated servers
• Killzone.com will keep track of all stats
• KZ2 is more or less feature complete (no co-op or split screen), six more months of polish and tuning
• KZ2 Multiplayer has been in testing globally for over a year.
• MP Demonstration and Interview @ Gamespot (Hi-Res):
•
MP Trailer @ YouTube
•
Producer Interview @ Gametrailers
•
SP @ Jeuxvideo.TV
•
Miyamoto wants @ Youtube
•
Menu screens
•
NeoGAF Gifs!
•
ArsTechnica MP Text Preview
•
IGN MP Text Preview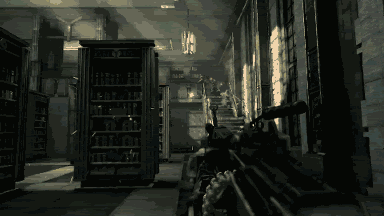 BruceLeeRoy said:
drknite said:

Posted yet?

MP Info said:

Killzone 2 Badge System:

Rather than adhere to a rigid character class system, Killzone 2's online mode allows the player to mix abilities from different roles to better suit his / her preferred style of play. Abilities are represented by badges: the primary badge defines the main role of the player character, as well as its outward appearance, while the secondary badge serves as a complementary ability that enhances the main role.

Although their player characters look different, both Helghast and ISA factions have the same set of roles and badges to choose from. Here they are, from left to right:

Rifleman:
The default multiplayer character is assigned when no primary badge is selected. A secondary badge may still be added. Riflemen can start with most weapons, except for the specialized ones.

Engineer:
Primary badge ability: Sets up an automated turret which targets the enemy.
Secondary badge ability: Repairs ammunition dispensers, mounted guns, and automated turrets.

Medic:
Primary badge ability: Revives downed team mates.
Secondary badge ability: Throws a health pack, which can be picked up by other players.

Scout:
Primary badge ability: Uses a cloaking suit to become near-invisible.
Secondary badge ability: Tags all on-screen enemy players with a hidden marker, which broadcasts their coordinates to team mates.

Assault:
Primary badge ability: Dons heavy armour twice as strong as normal.
Secondary badge ability: Temporarily boosts running speed.

Tactician:
Primary badge ability: Throws a coloured smoke grenade, which serves as a spawn point.
Secondary badge ability: Requests air support from a sentry bot which targets the enemy.

Saboteur:
Primary badge ability: Assumes the disguise of a randomly selected enemy player.
Secondary badge ability: Throws a sticky, proximity-activated C-4 charge.

•
Official E3 2007 Reveal Thread
•
Killzone 2 @ Leipzig 07 Resource Thread
•
Killzone 2 Re-Emergence Thread May 2008
•
www.killzone.com
(Totally redesigned, July)
•
http://www.guerrilla-games.com/
(Company Website)