I found some interesting news regarding who Kratos's son might be. This is a big "MIGHT" so don't take it as true. His son might be Tyr or Tiwaz.
http://runesecrets.com/rune-meanings/tiwaz
Tiwaz – "Tea-waz" – Literally: "The god, Tyr" – Esoteric: Justice, Sacrifice

Rune of the balance and justice ruled from a higher rationality. The rune of sacrifice of the individual (self) for well-being of the whole (society).

Psi: spiritual warrior, honour, righteousness

Energy: sovereign order, sacrifice, right decision making

Mundane: the rule of law, fairness, peace keeping

Divinations: faith, loyalty, justice, rationality, self-sacrifice, analysis, victory, honesty, even-handedness; or mental paralysis, over analysis, over-sacrifice, injustice, imbalance, defeat, tyranny.
The boy has a Tyr symbol on his arm clear as day.
You can see others runes that reads "Strong Arm".
The rune can be seen again as a icon during gameplay. It's probably the icon you can command him to do certain things.
There's a single button dedicated to your son, and its use depends on the context. He becomes an active participant in combat, traversal, exploration, and puzzle-solving.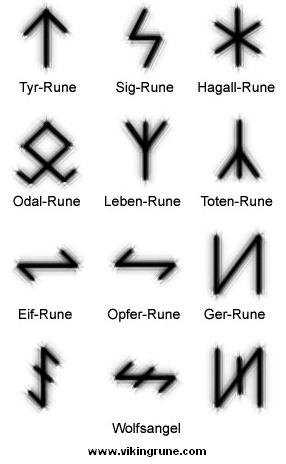 Tyr was the Norse God of War who's arm was bitten off by Fenrir.
http://norse-mythology.org/gods-and-creatures/the-aesir-gods-and-goddesses/tyr/
The dreadful wolf Fenrir was only a pup, but he was growing quickly. The gods feared for their lives, so they endeavored to tie up Fenrir in fetters from which he couldn't escape. When Fenrir laid eyes on the chain that would eventually bind him, he was suspicious, and declared that he would only allow the gods to put it around him if one of them would stick an arm in his mouth as a pledge of good faith. Only Tyr was willing to do so. When the wolf found himself unable to break free, he bit off Tyr's arm.
If Tyr is the son of Kratos then that would have to make Kratos Hymir the father of Tyr because I don't see Kratos being Odin in this world.
http://www.germanicmythology.com/original/tyr_the_onehanded_who.html
We find two seemingly conflicting statements in the lore regarding the parentage of Týr, the one-handed god. In the Prose Edda, Snorri Sturluson informs us that Tyr is the son of Odin, while in the Eddic poem Hymiskviða, we are told that Tyr is the son of the giant Hymir.
Now in the end Kratos's son might not be Tyr at all but why does his son has a Tyr rune on his arm and it's present on the screen as a icon in gameplay? What connection does his son have with Tyr if he is not him?
Could it be him?
https://www.youtube.com/watch?v=IPNLuUUqixc
at 22:43
Special thanks to
Ilyas