Thanks to a
post at the Nosgothic Realm
, some interesting information has been unearthed regarding a (cancelled) sequel in the Legacy of Kain Series.
This
website is the portfolio of game artist, Aaron Hausmass
, who is credited as artist for
25 to Life (Eidos),
Medal of Honour: Airborne (EA),
and
The SiN Episodes (Valve)
. A section of the portfolio is devoted to "LEGACY OF KAIN - CANCELLED SEQUEL". Take a look...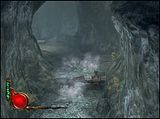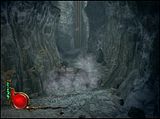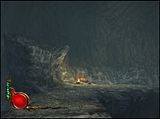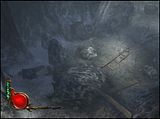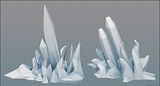 The screenshots don't give away much. It appears to be a last-gen development using the Defiance engine. The environments are highly reminiscent of the Soul-Reaver era Nosgoth, thousands of years after the events of the other games. Indeed, this assumption fits in well with the
unmade chapter of Defiance, set in Nosgoth's hellish future
. Given the GUI is a blood vial, the limited information could suggest that Kain returns to his empire to try and restore the world. Perhaps I'm reading too much into it.
As a die-hard Legacy of Kain fan (having wrote FAQs to hack the games, and even moderated the Largest LOK community on the web in the past), it is nice to have some certainty on the series. It seems that, regrettably, the Legacy of Kain series has ended. At least Defiance provided some degree of closure to one of the greatest gaming stories ever told.
To give this topic a bit more meat, who would you like to see the LOK license passed on to? And which was your favourite game in the series?
EDIT
Scroll down for more info and screenshots...