Today I was at my local Animal Shelter here in Long Beach with my better half and her sister. We we're looking for a new dog. We didn't find one, but tomorrow is another day.
Most of the kennels were sponsored by Iam's, Advantix, or other pet related commercial brands. One of the kennels in particular caught my eye upon entering. The logo was very familiar.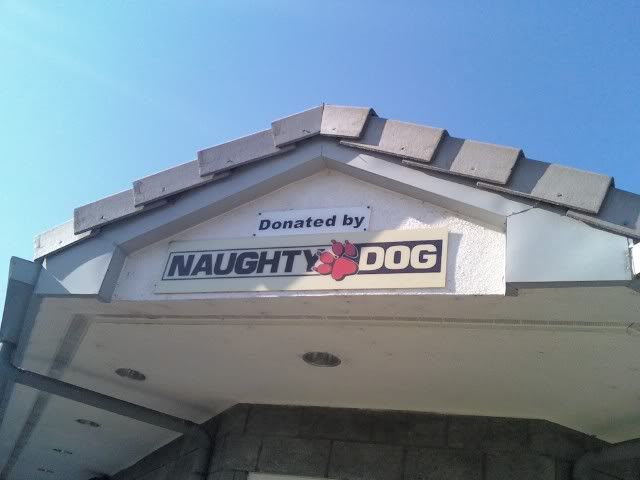 I thought this was pretty sweet of naughty dog. Already notorious for being a cool company, it's awesome seeing them donate to something both local and important. LB Animal Shelter is very well setup and staffed, all the donations make an obvious difference I am sure.
The kennel was very high res btw, the dogs had some of the most realistic facial animations I think our generation has experienced.