The Switch sold 341,662 units for the week ending January 15, 2021 to bring its lifetime sales to 102.81 million units. This compares to the PlayStation with sales of 102.5 million units lifetime. The figure for the Switch includes the combined sales of the original Switch model, the Switch Lite, and Switch OLED.
Nintendo's hybrid console has now become the fifth best-selling video game platform of all time. Next up is the PlayStation 4, which has sold an estimated 116.58 million units to date, then the Game Boy (plus Game Boy Color) at 118.69 million units.
The Switch is 13.77 million units away from the PlayStation 4, and 15.88 million units away from the Game Boy.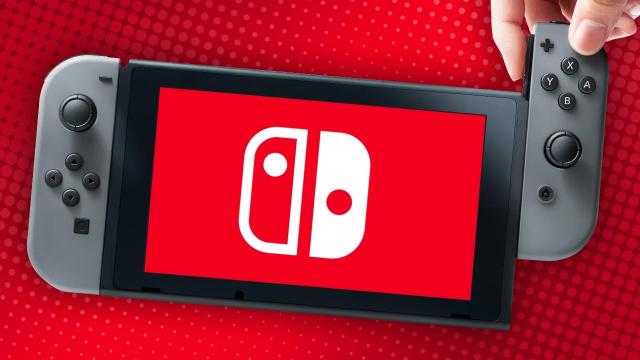 Breaking down the sales of the Switch, it has sold 34.67 million units in the US, 27.22 million units in Europe, and 23.43 million units in Japan. Breaking down sales in Europe even further, it has sold 5.21 million units in the UK, 6.11 million in France, and 5.93 million in Germany.
Here is a list of the top 10 best-selling Nintendo Switch games, according to Nintendo's shipment figures throughSeptember 30, 2021:
Mario Kart 8 Deluxe – 38.74 million
Animal Crossing: New Horizons – 34.85 million
Super Smash Bros. Ultimate – 25.71 million
The Legend of Zelda: Breath of the Wild – 24.13 million
Pokemon Sword / Pokemon Shield – 22.64 million
Super Mario Odyssey – 21.95 million
Super Mario Party – 16.48 million
Pokemon: Let's Go, Pikachu! / Pokemon: Let's Go, Eevee! – 13.83 million
Splatoon 2 – 12.68 million
Ring Fit Adventure – 12.21 million
The Switch launched worldwide on March 3, 2017, while the PS1 launched in Japan on December 3, 1994, in North America, on September 9, 1995, and in Europe on September 29, 1995.

The Nintendo Switch has outsold the lifetime sales of the PlayStation (aka the PS1 or PSX), according to [...]
www.vgchartz.com