May 10, 2012
27,643
2
770
To express our love for the PS2!
People have been creating threads for lots of classic systems, PS2 can't be left without one! PS2 is the successor to the popular PS1 console, Sony's entry into the videogame console market. First released in 2000, 13 years later its still on the market, although there have been reports of its discontinuation, Sony reported shipments for their last fiscal year. The PS2 competed with the Sega Dreamcast, Nintendo Gamecube and the Xbox in the 6th generation. The PS2 was so popular, that some have been blaming its success caused the demise of the Dreamccast.
The PlayStation 2 is the best-selling video game console of all time, it will probably remain the most popular console ever. More than 1.5 billion games and 155 million systems have been sold to date.
PS2 versions
Colors I'm not sure we even got!
PS2 8MB memory cards
PS2 specifications:
64bit CPU Emotion Engine 294MHz old models, 299MHz new models
32MB system memory
Graphics Synthesizer GPU clocked at 147MHz, 4MB video memory
Floating Point Performance: 6.2 GFLOPS (single precision)
The PSX which was only released in Japan, was a dvr. The XMB originated from this machine.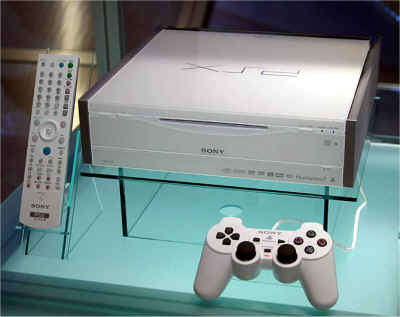 Enough of the history lesson, lets talk games! The PS2 has the largest library of games of all time. Most of us are already acquainted with the big mainstream PS2 games, I wanted to focus on the lesser known, hidden gems. Ofcourse this isn't entirely about them, so post whatever that defined the system for you!
(Did you know the towers represent the amount of games you've played?)
Hidden gems, game recommendations
Godhand
Mark of Kri
Fantavision
Shadow Hearts series
Gitaroo Man
Whiplash
Psi-Ops
Haven
SMT Nocturne/Lucifers Call
Grimgrimoire
Kuri Kuri Mix
Primal
Nanobreaker (like DMC)
FAQ
Is PS2 backwards compatible with PS1 games?
Yes
Do PS1 memory cards work on PS2?
Yes
I have PS2 games but traded in my console, can I play them on my PS3 or future PS4?
No, but you can buy them again from the PSN!
How is PS2 emulation?
Go here for tips and game configurations
PS2 emulation thread
Updating thread, feedback welcome! fixing the images