LAST UPDATED: 4/13/2016 (Updated information on Oculus games working in the Vive) - 3/16/2016 (Updated Oculus launch Games and Must See Stuff section) - 3/15/2016 (Added PSVR information) - 3/13/2016 (Added FAQ question about glasses)
I wanted a thread to discuss the games, tech, and rapidly approaching release of consumer VR. This thread will be about high-end VR. Right now this means the Oculus Rift, HTC Vive, and PlayStation VR. There are important differences between these platforms, but let's use these as the baseline for true modern consumer VR. Every industry is about to change and I don't think people are prepared for how quickly it will happen. Cool stuff is happening every day right under people's noses. Note: I'm also not interesting in your definition of video game.
Virtual Reality - /vərCH(əw)əl rēˈalədē/
– In simple terms VR experiences use a headset and sometimes motion controllers to allow a user to feel like they are in another place. By combining high resolution displays for each eye, positional tracking via external sensors, and internal trackers VR gives the user the sense that they are actually looking at, moving through, and interacting with a different world. This isn't "just a monitor". VR is a new medium. Much of the conventional wisdom in game design, filmmaking, and general software development do not work in VR. Hybrid entertainment will be a common form VR software takes. Software is kind of the key word here too. Good VR experiences are going to most certainly require real-time computer generation. Game engines are in the perfect position for this, so naturally much of what we are seeing are games. From my experience VR is essentially all of the dreams we had with the Wii and Kinect actually coming true. Associating VR with those technologies is probably risky, but it was what immediately put a smile on my face when I started walking around a room with motion controllers perfectly tracked. I didn't think it would happen. I thought the industry had hit an evolutionary dead end. Little did we know strapping a heavy blindfold to your face would be the answer.
Presence - /prezəns/
- The subjective experience of being in another place to the degree that your mind and body are tricked. The simple example is someone asks you in VR to step off a ledge. You know in real life you are safe, but in the virtual world you still hesitate. Lots of things can break presence, and it's sort of the holy grail of VR experiences.
Occlusion - /əˈklo͞oZHən/
- Is the term for what happens when an object is interfering with tracking. Your body for example may occlude your motion controllers from being tracked if you face away from a tracking sensor. There are many possible scenarios where occlusion can come into play including improper sensor placement.
IPD (Interpupillary distance) - /in(t)ərpyo͞opəˌlerē distəns/
- The distance between the center of your two pupils. This measurement is important for the placement of the optics. If the headset doesn't match your IPD (through a software or hardware solution) the image can appear blurry.
HTC Vive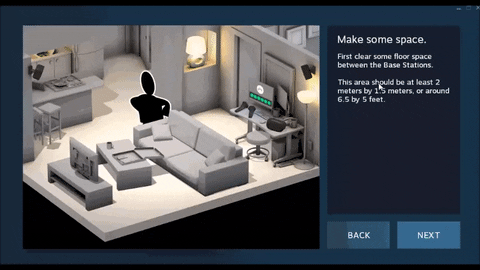 Who made it:
The software and original R&D is by Valve. HTC is in charge of manufacturing a real consumer product.
What is it:
The HTC Vive is a room scale virtual reality system created in partnership with HTC and Valve. The HTC Vive includes motion controllers that are tracked along with the headset using what is known as a Lighthouse system. These lighthouses are laser emitting base stations that send a wave
of light
all around the room at imperceptible wavelengths and frequencies. The Headset and controllers have photosensitive diodes that can detect these lasers. These two base stations can be positioned in any position though it is strongly recommended you place them in opposing corners of the play place so the user can move in full 360 degrees and not run into occlusion issues. The Vive uses what is known as the chaperone system. Chaperone displays virtual tron-like grid-lines and the real world beyond it when you start to walk out of the safe bounds of your play place.
Release Date:
April 5th, 2016 (Shipping) -
Preorders are backed up to May
Price:
$799 USD + High-End Windows PC (~$900-$1500)
Specs:
Vive Headset - 2160 x 1200 resolution (1080 x 1200 per eye), Two low persistence, global illumination, pentile?? AMOLED 90 Hz displays, 110 degree FOV.
VR Headset includes a build-in mic, front facing camera, 3.5 mm headphone jack, and USB 2.0 port for expansion purposes (headphones,Leapmotion etc.). Accelerometer, gyroscope, magnetometer, and 360-degree positional tracking.
Compatible with most standard glasses. Comes with two face cushion options and adjustable strap. Adjustable IPD and eye relief distances.
Weight: 1.22 lbs.
2 wireless controllers (Built-in rechargeable 960mAh lithium-ion battery
2 base stations (Maximum tracking space up to a diagonal area of 5m. FOV is 120x120. Base stations only require standard power unless you have an object obstructing them from seeing each other. In that case they need to be connected with an included sync cable.
Link box (Connects using HDMI or Mini-Displayport)
Earbuds
Vive Accessories - Adhesive mounts, link box mounting pad, alternate face cushion, cleaning cloth, micro-USB charging cables
Safety guide and warranty card
Phone Services – Answer incoming calls, check your text messages and view calendar event reminders as you play.
For a limited time includes Tilt Brush, Fantastic Contraption, and Job Simulator
Steam VR + Desktop Theater Mode - Can play any 2D Steam game or navigate Steam while in VR.
Hardware Requirements:
GPU: NVIDIA GeForce® GTX 970, AMD Radeon™ R9 290 equivalent or better
CPU: Intel® i5-4590, AMD FX 8350 equivalent or better
RAM: 4 GB or more
Video Output: HDMI 1.4, DisplayPort 1.2 or newer
USB Port: 1x USB 2.0 or better port
Operating System: Windows 7 SP1, Windows 8.1 or Windows 10
Steam client and account.
Most standing games require 1.5mx2m space. Some less, some more.
Must See Stuff:
Oculus Rift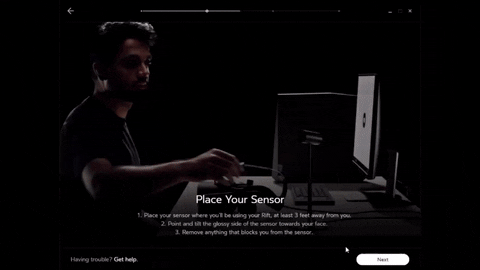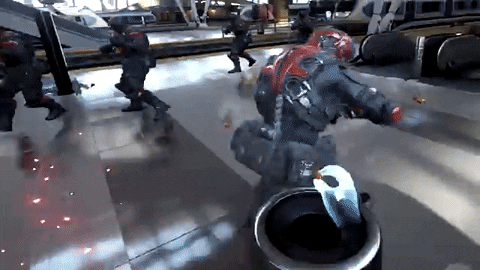 Who made it:
Oculus. The company that started this modern VR revolution. They were purchased by Facebook in 2014.
What is it:
The Oculus Rift at launch is a stationary (seated or standing with minor movement) VR system. At launch most Oculus Rift games will use the included Xbox One controller. The Rift uses a front facing camera system for positional tracking. The headset has hidden IR markers arranged in specific positions (known as Constellation tracking) that the camera can pick up. Sometime this year Oculus will release their Touch controllers and second camera. This will allow for true VR interactivity with your hands and greater degree of movement. It is unknown what position Oculus will ultimately recommend for camera placement. This will determine the degree of freedom a user can have.
Release Date:
March 28th, 2016 (Shipping+select retailers in April) -
Preorders are backed up to July
- Oculus Touch TBD 2016
Price:
$599 USD + High-End Windows PC ($900-$1500)
Specs:
Oculus Rift Headset - 2160 x 1200 resolution (1080 x 1200 per eye), Two low persistence OLED 90 Hz display, 110 degree FOV
VR Headset includes a build-in mic and headphones, accelerometer, gyroscope, magnetometer, and 360-degree positional tracking.
Adjustable IPD and ships with "Multiple Facial Interfaces" for glasses users
Weight: 1.03 lbs.
Constellation camera censor (100x70 FOV)
Xbox One controller and wireless dongle
Oculus Remote
For a limited time includes EVE Valkyrie and Lucky's Tale
Hardware Requirements:
GPU: NVIDIA GTX 970 or AMD 290 equivalent or greater
CPU: Intel i5-4590 equivalent or greater
RAM: 8GB of RAM
Video Output: HDMI 1.3 (or higher)
USB Port: Two USB 3.0 ports. One USB 2.0 port for Xbox Controller
Optional: Third UBS 3.0 port when Oculus Touch is released
Operating System: Windows 7 SP1 64-bit or newer
Must See Stuff:
There isn't much footage of people using the final Rift at this point. There is probably an embargo right now, but expect loads of information very soon.
PlayStation VR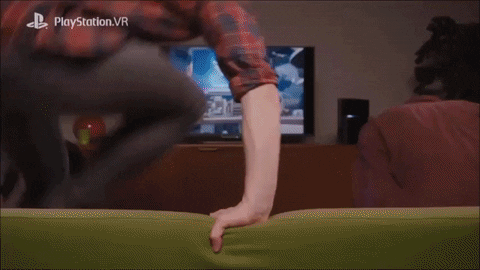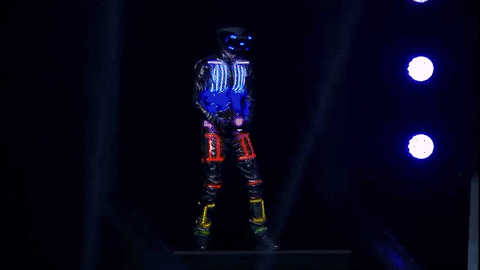 Who made it:
Sony
What is it:
Playstation VR is a sit-down and limited standing VR system developed by Sony for the PlayStation 4. It supports gameplay using the Dual Shock 4 and in many cases two PlayStation Move controllers. Tracking is performed using the PlayStation 4 camera. Gameplay will generally involve always facing the front if using Move controllers to avoid issues with occlusion. The headset however can rotate 360 degrees. As a result player mobility will be dependent on the game. Playstation VR has what is known as "social screen" support. This is where other people can see what the person in VR sees or an entirely different perspective altogether. This can allow multiplayer gameplay with other people using a Dual Shock 4 on the couch for example. This is possible with the PC headsets and is indeed happening right now, but asynchronous gameplay will probably occur more often with PSVR. At least at the start.
Release Date:
October 2016
Price:
$399 USD headset + $349 USD PS4 console + ~$40 Camera +
~$60 Two PS Move Controllers (Optional) - Note: Bundles that include everything will vary by location
Specs:
PSVR Headset – 1920x1080 resolution (960x1080 per eye), low persistence, 5.7 inch custom OLED with RGB sub-pixel matrix 120 Hz display, 100 degree FOV
VR Headset includes a built-in mic, 3.5 mm headphone jack, accelerometer, gyroscope, and 360-degree positional tracking
Weight: 1.34 lbs.
Processing Unit
PlayStation 4 Camera (72x45 FOV) - NOT INCLUDED IN $399 SKU
Dual Shock 4 and PlayStation Move controller support - NOT INCLUDED IN $399 SKU
PlayRoom VR
Earphones
Cables, documentation etc.
Cinematic Mode: Can play any 2D game and video, navigate PS4 interface in the headset
Hardware Requirements:
PlayStation 4 Console
PlayStation 4 Camera (Not included in $399 SKU)
Optional: PlayStation Move controllers depending on the game
Must See Stuff:
The Future (or maybe right now)
Misc. Links
Frequently Asked Questions
This shit is expensive. Can my PC run VR and if not where do I start with building a machine?
Valve and Oculus have released programs to determine if your PC can run VR. Try the
SteamVR Performance Test
or
Oculus Rift Compatibility Check
tools. Honestly though if you don't meet the recommended specs don't bother. You will only get sick and angry.
Ars did a good write up
of different VR PC builds. It's cheaper to build your own as always, but you can buy pre-built
Oculus Ready PC's
. They should be good for the Vive as well, but I can't vouch for them. Whatever you do if you are already spending so much I wouldn't recommend going lower than a 980Ti. The $1500 price point will probably save you headaches in the long run. I could be wrong. Maybe the final version of every game will be optimized entirely for a $900 PC. I doubt it though.
Can I play sitting down? I don't have enough room! Do I? How much space will VR take up?
HTC Vive - Yes. While the majority of games designed for HTC Vive will require a minimum of 1.5m x2m available space there may be some that have sit down modes (Fantastic Contraption has demonstrated this). Don't expect this at launch though. Additionally games that are designed as sit-down experiences primarily will naturally work (Elite: Dangerous for example). The Lighthouse system doesn't care what position you are in. As long as one lighthouse can see a few trackers on your headset you are good to go. Just remember you will always want more space though, and if you expand your bounds all the way to your real walls you may accidentally hit them. The Vive's Chaperone system will tell you the walls are there, but if you swing your arms fast enough nothing is going to stop you from hitting that wall. The Hover Junkers folks put up a video talking about the spaces that work for their game at least. The short answer though is every game will be different. If you are above that 1.5mx2m minimum though most games will be fine.
Oculus Rift - At launch the rift uses one camera that is intended for sit down or limited standing experiences. The Touch controllers which use two cameras and allow movement in a wider space are coming later this year. Every Touch demo so far has places these cameras in front of you which means when you turn around the controllers will no longer be tracked in space. Unless Oculus changes the placement of the cameras (which requires longer cables all going to your PC) to a similar setup as the Vive (one in each corner of your space) you won't see 360 degree room scale experiences.
PSVR - Playstation is going for a very similar setup as Oculus, but more focused on a living room scenario. Like with the Rift the amount of space you have to move around in will depend on the distance you are from the camera. Sony has said that most games will target sit down and very limited standing however so you don't need much room.
Here is an image demonstrating the play space sizes.
I want to move headsets, base stations and the like around to different rooms without moving my computer. I need long cables! Is this possible and what does it require?
Great question. We don't entirely know all of the specifics of this yet, but there are some things we do know.
HTC Vive: The way to do this is to bring the Vive's breakout box (link box) to the room you want to play in and plug it into power there. You will then need a long HDMI and USB 2.0 ACTIVE cable to connect it the PC in the other room. If you want a "social screen" you need another HDMI cable to connect to your display. I'm curious to try a Steam Link with this though. It likely wouldn't work for various reasons. All this being said there are scattered reports of developers extending their cables, but I would not trust this without confirmation. The lighthouse base stations can be extended using a 2.1mm 12V power extension cable.
Oculus Rift: An actual Oculus employee has confirmed that these HDMI and USB cables will work with the Rift. They confirmed passive Displayport and DVI adapters as well. Not sure about Active cables in all this. I'm trying all of this out myself so I will report back when I know.
PSVR: Unknown
What about mounting the trackers? What should I get and do I need to?
HTC Vive: The HTC Vive base stations can be mounted using a standard ¼" screw mount. I purchased these joints to mount them to these floor to ceiling poles. You can get standard tripods as well if they work for your situation. Remember though that tripods take up space at the base. You don't need any of this hardware, but in my situation it was great for portability. In my permanent room I will be mounting them to the ceiling using these. All that really matters is that you can get them up high (to avoid occlusion from other people) and on a stable surface. So a bookshelf will do as well. As demonstrated in this video however you can technically put them at most heights though if you have people around they may walk in front of the sensors more often at lower heights.
Oculus Rift: For now since Oculus uses a front facing censor this will probably depend on your desktop setup. The sensor includes its own extendable mount which should be good enough for most situations. It can be attached to any standard ¼" tripod as well.
PSVR: Sony is using the existing PS4 camera. Since this is a TV based VR solution it is likely you will have this set up on top of your television.