Site:
http://www.nintendo.co.jp/wiiu/acmj/index.html
Footage Compilation:
http://youtu.be/sWXbQJN3G0s
IGN SDCC First 20 Minutes:
http://youtu.be/LOG_pcFEkwo
Gamespot Stage Demo from SDCC:
http://youtu.be/oYNBEuwGXvs
-Earth was attack by aliens (the 'Geathjerks') 40 years prior to the game's opening.
-The Centinel Program was set up by the UN to fight the Geathjerks. Our heroes belong to that program.
-There is one Hero placed in each of the 100 field branches of the Centinel program around the world.
-Use the sword morph to open locks, the hand morph to open doors, and the bridge morph to cross gaps.
-Up to 5 person multiplayer. Mutliplayer is NOT online.
-Download space requires 12.9GB
(for comparison, Pikmin 3 is 5GB, LCU is 20.3GB, and Nintendo Land is 3.2GB as listed on their official sites)
- Save file takes up 8MB
- 30 save files
- Supports Surround Sound (Linear PCM 5.1 ch)
- Outputs 1080p, renders 720p
- Supports Wii U Game Pad, Wii U Pro Controller, Wii Classic Controller
- Supports Off-TV play
- Supports basic Miiverse functions
- Supports English and Japanese audio and subtitles in all regions.
Kamiya's blog post on the site:
http://www.platinumgames.co.jp/tw101/archives/5#more-5
Hi, everyone! This is Hideki Kamiya, director of "The Wonderful 101."

It's been some time since I directed my last game, "Bayonetta," and I've been busy upholding my name as Twitter Master in the meanwhile. However, it's about time I unleashed a new game upon the world, so it looks like I'll finally be able to regain my original title of Game Designer!

Anyway, since "The Wonderful 101" is a completely new game, I'm sure most people out there still have no idea what it's about, despite the fact that the release date is not too far away. Most people seem to be going "Oh, that's that game with the ridiculously large crowd of characters running around, right?" or "Wait, is that the game where you play as a dog?" or "Wonderful What? Never heard of it."

And that's perfectly fine!

That's why we're bringing you this blog: to have fun and share information on "The Wonderful 101!"

If I had to give a brief description of this game, I would say that it's a simple, pure Action Game in which you become a hero and defeat bad guys. It doesn't require a lot of deep thought. It's just that there's a few… well, a LOT… more heroes than in your average game.

The "101" in the title indicates the number of heroes. The reason we added one number to 100 is that we wanted everyone outside of the TV to become heroes as well. So what kind of actions can you pull off with this many heroes? That's the question we intend to answer in detail from here on out.

But for today, you'll have to make do with my introduction. We'll start telling you more about the actual game in future posts, including loads of screenshots. Of course we won't just focus on the action: we'll introduce the characters and story as well. It'll be a smorgasbord of information, so you've got a lot to look forward to!

The next update is just around the corner, so get ready to Unite Up!



*One in Japanese is said "Wan" and is a homonym for the onomatopoeia for a dog's bark, hence this comment.

Directed by: Hideki Kamiya (Okami, Bayonetta, Resident Evil 2, Devil May Cry, Viewtiful Joe)
Developer: Platinum Games
Publisher: Nintendo
Release: August 24 (JP), August 23 (EU), September 15 (NA)

Let Mr. Wedgewood kill me if old. If anyone can rip the art, I'd appreciate it.

Artwork, thanks to Aostia.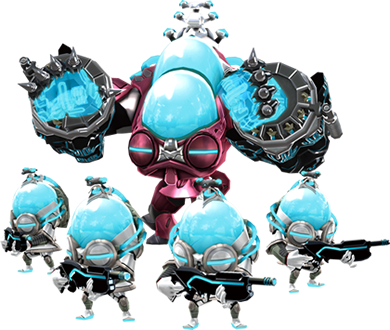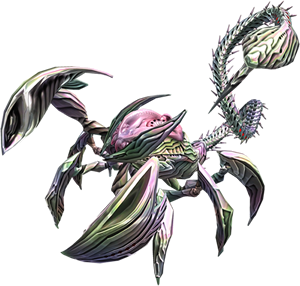 Screens also thanks to Aostia