Paleo thread here:

http://www.neogaf.com/forum/showthread.php?t=506828

Hello GaF. Really just reposting something I just put up on the Men's Health Fitness forums. I've been reading a lot on nutrition over the years and it's a pretty tough subject to get a grasp on. A lot of conflicting information, studies showing one thing or another, different interpretations of the results. Not to mention all the bad information out there from pseudo science and supplement marketing.

If anyone has any questions on the premise of the title feel free to ask here or PM me and I'll try and answer as best I can.

Anyway here's the post:

Posting this here because MH was the place I first started really looking into nutrition. I remember the threads talking about counting calories and WANE GAIN MAINTAIN calculations. BMR rates and Harris Benedict formula. I've used all of those and even had success doing so.

Now I'm starting to read more about calories not mattering much.

I'm reading Gary Taubes' book Why we get fat and what to do about it. Pretty compelling stuff. Here he is in an interview:

http://www.youtube.com/watch?v=l59YyXpCT1M

The bullet points:

- We dont get fat because we eat more. We eat more because we get fat.

- Calories in and out is largely irrelevant. * Watch

http://vimeo.com/channels/418298/54861706

first 5 minutes to see what this means. Not that calories in - out = change is wrong, it's just not answering why we get fat in a useful manner.

- Insulin secretion makes us fat. Carbs make us secrete insulin.

- Remove carbs (sugars, grains etc) from your diet and replace it with fat.

* The problem with calories in calories out as a knee jerk reaction to weight is that it fails to explain why we get fat, and why some people can stay thin. We need to understand what our body does to process the calories. Do they store it or burn it and under what conditions.

Good 3 minute summary of this:

http://www.youtube.com/watch?v=mNYlIcXynwE

FAT HEAD documentary, good watch:

http://www.hulu.com/watch/196879

***EDIT***

FAQ:

If I ate a million calories of lean protein or whatever you want me to eat, wouldn't I'd get fat? So it

does

matter!

The argument is calories restriction may work, but not well. The weight is often regained quickly, difficult to maintain the restriction, other methods work better.

What about cultures that eat a lot of carbs? Like Asian cultures who eat a lot of rice?

28:15 into the video I posted he addresses this:

http://youtu.be/l59YyXpCT1M?t=28m15s

Basically he says the low sugar intake is the big distinguisher.

Aren't the studies on this incomplete, too short, and generally not 100% conclusive?

Around 39:15 into the video he talks about the need for more study. The whole point is to address what we do know and how it applies to what we eat:

http://youtu.be/l59YyXpCT1M?t=39m15s How can you say no exercise and eating too much wont make you fat? If I ate too much... actually check that, I DO eat too much and dont exercise, I am indeed fat. OR I exercise and watch my portion size, which includes grains, and I have a six pack.

The point of the discussion is that our relatively recent issue with obesity is not about eating more and exercising less. In fact studies have shown those variables are less a factor than you'd imagine. We (generically) are getting fatter, in the US and elsewhere. Not by a little, and not over a long period of time. It's not that we are suddenly doing less, exercising less, or eating more calories. It's that what we are eating is making us fatter.

OP do you buy into this stuff?

I personally go to the gym 3-4 times a week. I have counted calories in the past on multiple occasions and it has gotten me leaner. Up til recently if anyone asked I'd tell them to take their BMR, use the Harris Benedict formula to determine maintenance calories and then shoot for 500 below that to lose weight. I've also gotten leaner the summer before last by just trying to eat "better foods". That included grains like Oatmeal and whole wheat bread, but I think the real catalyst was things like grilled chicken, avocados and broccoli.

I think resistance training undeniably makes me stronger. I think the gym is great for fitness and health. I think sugar is really rediculously ubiquitous in our society and it's making us fatter. I think grains are... unknown at this point. I'm inclined to believe I'm better off without them for a variety of reasons. I think you can be very lean and still eat grains, but it's probably not ideal.

Right now I'm still packing on the weight I put on doing Starting Strength programming. Gained 30 pounds, hopefully a lot of it is muscle, but undeniably a good amount of fat. I'm going to try to go with a low carb approach and see what happens.

So, what do I eat? Can you give me some examples of recipes with no grains or sugars?

I intend to try the Paleo approach, and also Primal which are very similar. Both are low carb, Primal allows some dairy and Paleo usually doesnt. I try not to get too caught up in smaller details. Paleo recipes:

http://punchfork.com/paleo http://fastpaleo.com/category/all-recipes/

Primal:

http://www.marksdailyapple.com/primal-blueprint-recipes/#axzz2E0Rfca7E

I personally go by the "everything in moderation" approach. That said, if you eat fresh whole, unprocessed foods you're doing fine. Meaning, does your chicken dinner look like this:
and turn into this?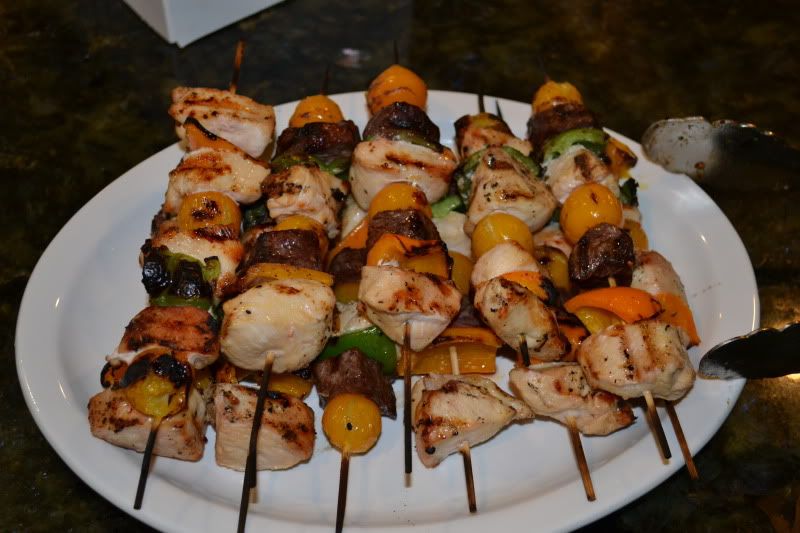 Or does it look more like these from a box: