I used to listen to a lot of Colin Moriarty back in the day (ex IGN, ex Kinda Funny, Sacred Symbols). He was the first gamer I recall who openly despised multiplayer games. I found this surprising as I assumed all gamers appreciated both single player and multiplayer to some degree. He seems to enjoy 2D platformers like Mega Man and Castlevania as well as turn based strategy games like Tactics Ogre.
I've tried to understand why he dislikes multiplayer and from what I've gathered by the things he's said, he seems to dislike the social aspect. He doesn't like people screaming in his ear and prefers to be left alone when playing games. Introverts gonna introvert, supposedly.
This never quite sat right with me because there are tons of multiplayer games that can be enjoyed by yourself. For example, I (a multiplayer gamer) spent the first 50-100 hours of Fortnite playing solo queue. Games like Rocket League, Overwatch,. Hearthstone, Street Fighter etc...can be thoroughly enjoyed without ever talking to, or hearing another person as long as you turn off chat. In my mind, Fortnite solo queue is essentially a better Mega Man. You get more interesting abilities and the bad guys are significantly more interesting and diverse in their behavior.
So why do single player gamers ACTUALLY dislike multiplayer? That's what I came here to find out.
As a multiplayer gamer (still have hope in single player games) I've come to identify two main faults with multiplayer...
1) Most first person and third person multiplayer games, which make up the bulk of mainstream multiplayer, are essentially John Wick games. He who shoots quicker and more accurately wins. If you're not a John Wick (poor reflexes, low mechanical skill) you essentially become the baddies John Wick kills in the movies. Gears of War, Halo, Counter Strike, Overwatch...all essentially John Wick games to various degrees.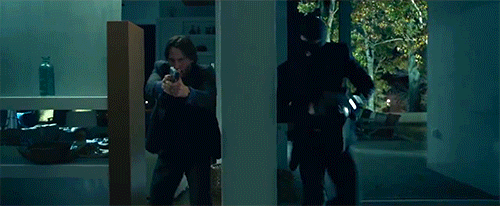 Lesson: People like Colin Moriarty want to be "left alone" by enemies who make them feel like the guy on the right. We all want to be John Wick.
2) The repetitive nature of multiplayer games. I've espoused the brilliance of Fortnite to all who would listen, largely for one reason. The game does an exceptional job of making every engagement feel different. However, most games ask you to do the same thing over and over again with very little variation. Your 2nd kill in Call of Duty (non BR) feels an awful lot like your 14th kill. Same weapon, same TTK, same small map. Scoring one goal in Rocket League feels very much like any other goal. Single player games do a better job at giving players context. Killing an evil, difficult, antagonist feels more rewarding to the player. It's this in game form...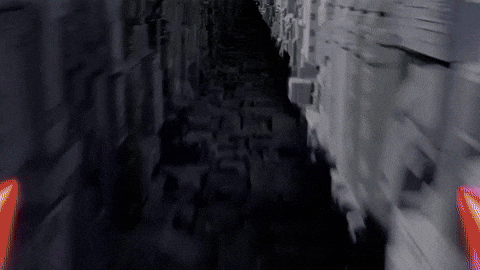 Lesson: People like Colin Moriarty want to "feel" like they're progressing. Single player games feed gamers narrative that makes gameplay feel different.
Anyway, I'm a poor writer (earned many Cs in English classes) but if you're still with me, let me know what you think is the main issue regarding the multiplayer genre. Can you see a potential "fix" that would get you into a multiplayer game?
Last edited: