==========
UPDATE
WB has
issued a statement
with some very helpful information about system settings, which is very cool and good because none of us had tried messing with those. thank you WB
==========
UPDATE 2
WB is
in the process of suspending future PC sales
of the game and is working on an update and specifically says thanks for our patience, which in publisher speak probably means we'll be playing this around the time mad max comes out or something. No word yet on if they are fixing the bug that accidentally added tank combat and mario kart levels to the game
==========
Since the PC performance thread is overflowing with complaints that go beyond basic performance issues, it's probably best to have a thread dedicated to all of the various problems in this ghastly port.
heads up for the people that dislike it, this game uses Denuvo protection so it probably harms performance somewhat.
Capped at 30 fps by default, ini tweek needed unfortunately.
Unplayable mess with constant stuttering on my FX-8320/R9 280 on normal settings.
The benchmark is completely inaccurate with regards to in game performance. The benchmark states I should be getting locked 60, but if you're flying around, the game stutters all over the place. I always get 30 + but man unlocked the game is a hot mess driving around arkham city
Press E to Even the Odds

'E'

Batman Arkham Knight has stopped working.



Did the game forget to install the Batmobile or something?
Anybody having issues with the textures? They're ugly as heck! I did a verify integrity check just in case and now my game is redownloading all over again...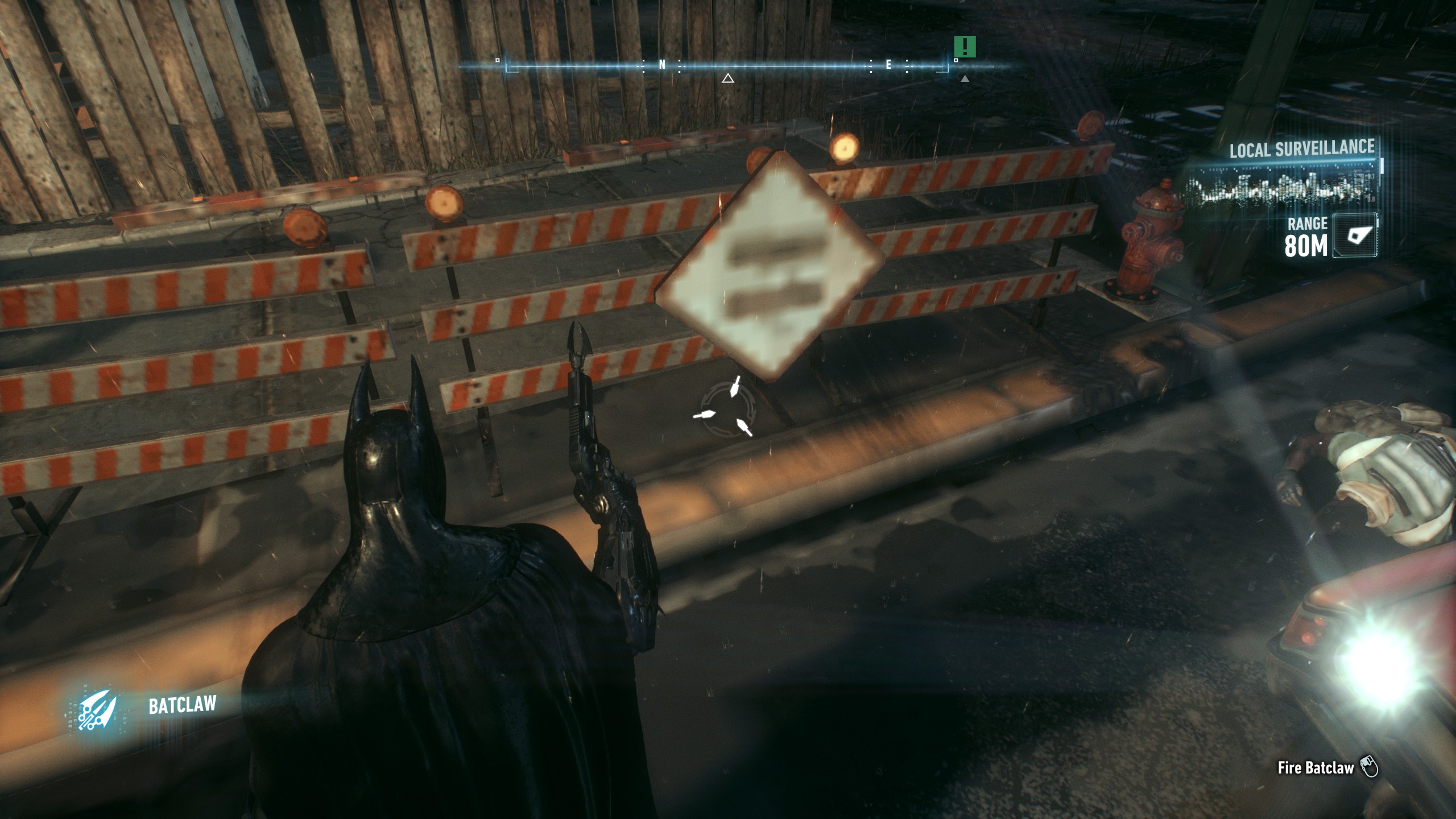 Credits of the game says Iron galaxy studios.
Good job, everyone.
Man, no AO now... what a clusterfuck.
I'm just going to pretend the game hasn't been released yet.
Not sure if this has been posted, not my image either:
Found this on the Steam page..
==========
what's worse is, I hear they put a tank in this one, which is stupid
Well friends it's just like Batman's uncle Ben once said: with great power comes great responsibility, and as a true group of "avengers" it's our responsibility to transform and roll out and keep track of all the various issues here so people don't buy this game until it's fixed. I'm sure there are plenty of other issues this OP doesn't cover, and hopefully there will be some updates from WB/RockSteady/Iron Galaxy to discuss soon.
==========
>>>
<<< nice PS4 rain for you to enjoy while you pray for patches, courtesy of flipswitch
==========