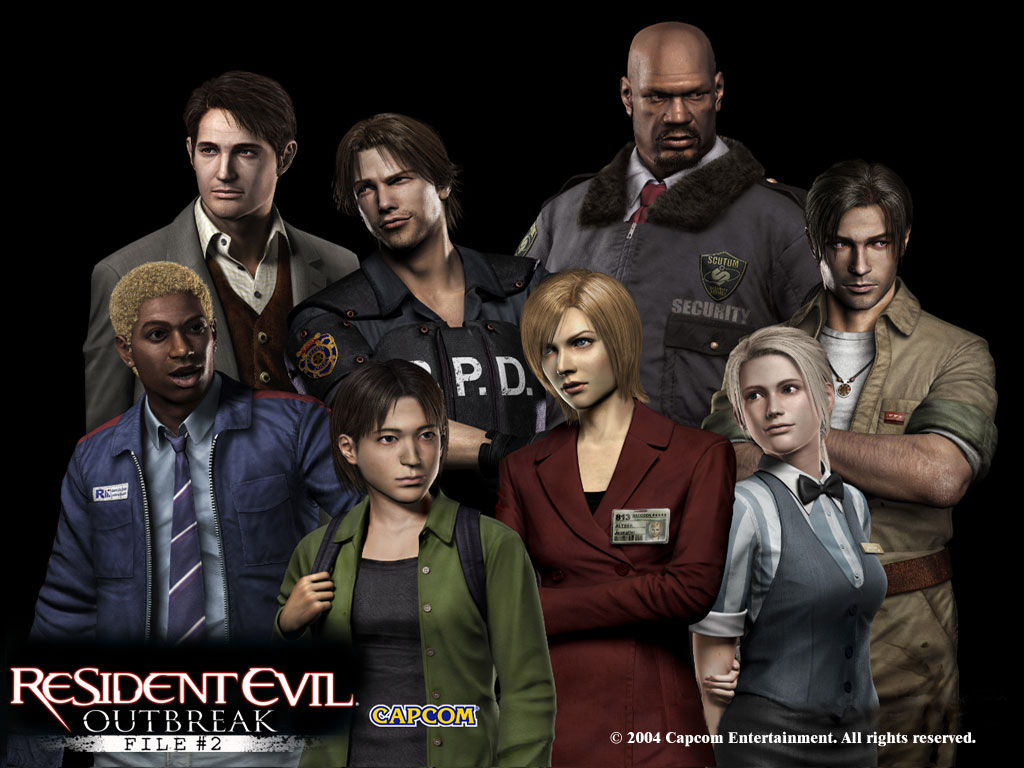 It's far beyond past time that we should have had a new Outbreak game, or a remake, by now. This is the era of horror where co-op/multiplayer, survival and old school survival horror are now the big thing - and have been for many years. I can totally see Outbreak selling over a million copies, it has all the ingredients to make a great modern horror game.
So, why Outbreak and what is it? The first Outbreak game came out in 2003 (Japan) and 2004 internationally and was met with a mostly positive reception. It played like your traditional Resident Evil game; fixed cameras, tank controls, limited inventory/resources and lots of unlockables. The game could be played single player with AI bots or in Japan and America, online. There was even a secret mode to play entirely in solo. The game had you working together with teammates, issuing commands, solving puzzles, shooting zombies and exploring a linear chapter-based scenario in real-time.
If Capcom decided to revive the series, and incorporate modern game design as well as keeping the core mechanics, it could be a HUGE hit. Think about it: Resident Evil, co-op/multiplayer, survival elements such as collect x items to make y ammo, collect x recipe to make y herb, and include a ton of unlockables to keep replay value high. Hell, they could even go as far as incorporating some sort of Twitch chat featurette whereby the chat can determine certain RNG factors such as spawn rate, boss fights, resource frequency, etc. Also, imagine if the game had character creation? Sure, the characters in the two games may or may not suit your tastes and some of them were pretty cool, but if they could incorporate a way to make your own avatar... it could be something else entirely.
See, the thing is, for a 2003/2004 game, this game was way ahead of its time. It had all the elements that is popular in horror
now
, back then. Capcom has killed Resident Evil with the same shoot bang Hollywood crap and butchering sacred tradition in order to squeeze more bucks out of us, but a whole new Outbreak could turn the tables. Capcom can have their single player, their multiplayer, their DLC, survival elements and unlockables and
it would work
because it's already been done and done successfully with both Outbreak games.