What kind of grip do you have, and are you more of a arm or wrist guy? Comp games or just general use and singleplayer type stuff?
I grip my mouse pretty lightly, and almost exclusively use my wrist to move it. Most of my home computer time is not spent playing games, but when I do play (and now that I have a more proficient PC I plan to dive into my Steam backlog) it could be anything from BF3 to Skyrim to Starcraft 2.
I'm keen on upgrading because this is my current mouse: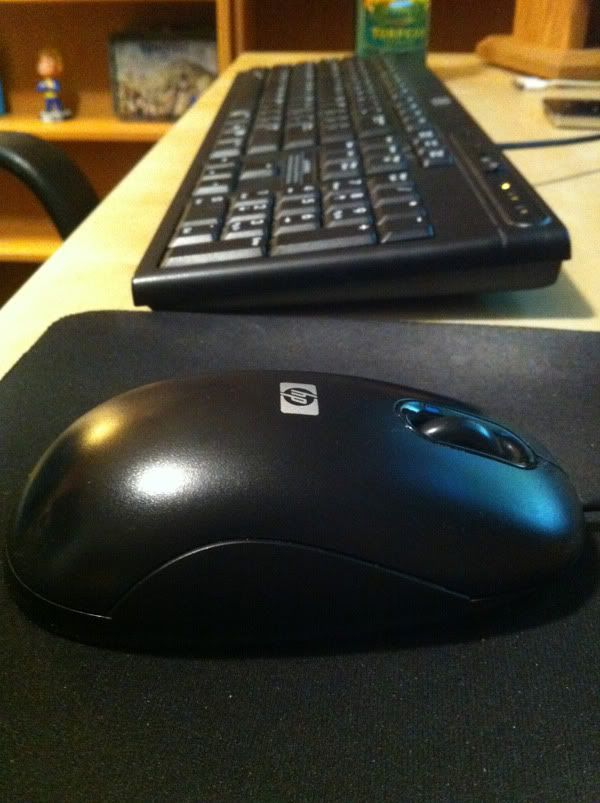 I'll say this about mice: I've used a lot of them. And the Logitech G700 is hands down my favorite of all-time.
The G700 is the other mouse that I've been considering. After holding it (while still packaged) at Best Buy yesterday I determined that I prefer the G500, mostly because I won't need all of the additional buttons that the G700 offers, but if I were to go wireless I'd get the G700.
While at Best Buy I also checked out the BlackWidow, per scogoth's recommendation. I've since narrowed my keyboard choices down to the following:
Unicomp Ultra Classic Black PS/2
Fullsize Leopold Brown
Logitech K800
The Logitech is there because they were on display at Best Buy and it reminds me of my current keyboard (which I mostly like aside from some slightly "sticky" buttons), and because I'm second-guessing mechanical keyboards. The BlackWidow told me that I definitely don't like Cherry Blue switches, but I won't know if I like Browns or buckling springs unless I try them. I'm trying to use YouTube videos to decide, but it's not easy. Am I a bad enough dude to order all three?