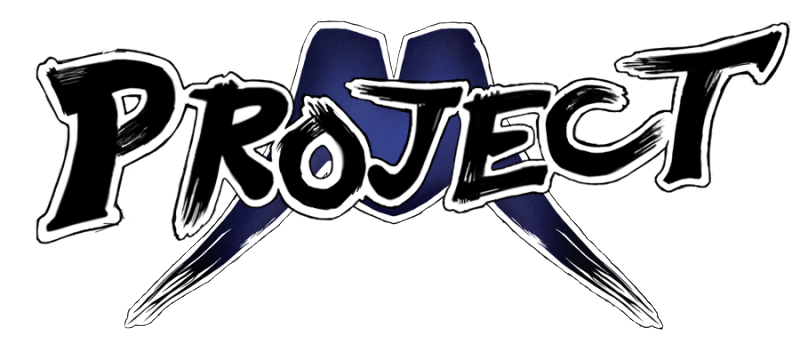 Satoru Iwata said:

Well, I had considered what I would do if you [Sakurai] turned me down and decided that I would need to take the existing Smash Bros. title, Super Smash Bros. Melee for the Nintendo GameCube, and try to make it Wi-Fi capable while preserving as much balanced game play as possible in the event you didn't want to get involved.
For those who are intrigued: Project:M is possibly the most fun you can have with a Smash game, and that's certainly saying something. Every single person working on the project is here because we think we'll get something more out of this than we currently do with Brawl, Melee, or both. Furthermore, we love each and every one of you who gives this game a fair chance but decides against playing more. All we ask to anyone is that you don't, as the mantra goes, "Complain about games you haven't played." Rather, you can complain all you want after you try it. We're always open to constructive criticism (as long as you don't reiterate the same points 20 other people have made, that **** gets old fast) and our feelings will not be hurt if you say the game is not for you.
For those who recommend 'Just play Melee':
Hyrule Temple 64, Metal Cavern 64, Dreamland 64, Fountain of Dreams, Yoshi's Story, new moves on old characters, game balance, 300+ full-length pieces of music, and the ability to hack the game to put everything from Melee into Brawl, gaining everything that made Melee great without losing anything that makes Brawl unique.
For those of you who haven't read
the official website
: the demo has
29
characters and many stages. Rest assured that the full game will have 40+ characters, every stage from Brawl (including a bunch that have been edited to be more competitive), most of the ones that were removed from Melee, and even a few returnees from Smash 64. There is a difference between an unfinished demo containing a small selection of near-finished characters as opposed to a full, polished game.
For those who respectively disagree with what we're doing and recognize that this in no way, shape, or form affects them if they simply navigate to another window and put it out of their mind: Thank you for not being haters.
Masahiro Sakurai said:

"Melee is the sharpest game in the series," he wrote. "It's pretty speedy all around and asks a lot of your coordination skills. Fans of the first Smash Bros. got into it quickly, and it just felt really good to play."
Project M is a community-made mod of Brawl inspired by Super Smash Bros. Melee's gameplay designed to add rich, technical gameplay to a balanced cast of characters while additionally enhancing the speed of play. Project M employs new codes which seamlessly add in new, universal features to the entire cast to add technical variety to all characters.
Project M is playable on ANY Wii, without any hardware modification, and even without any longterm software modification. All that is needed to get started is an SD card and a copy of Super Smash Brothers Brawl.
Project M hopes to achieve a game similar to Super Smash Bros. Melee in many respects. It does not, however, intend to be a 1:1 Melee clone. The following is a list of the main aspects of Super Smash Bros. Melee that inspired and have carried over into Project M:
1. A fast-paced game
2. with flowing, organic movement
3. where the player has a great degree of control over his character due to the technical skill that he's achieved.
4. The balance of offense and defense changes depending on the exact matchup and playstyle, but overall tends to favor offense slightly.
5. Offstage edgeguarding is risky but rewarding, while on-stage edgeguarding is safer but less rewarding due to ledge techs.
6. Recoveries generally require great skill to use, with the advantage usually being with the edgeguarding player, with some exceptions.
7. The combos are challenging and spontaneous, with anything longer than 2-3 hits requiring a knowledge of both characters' options and some degree of prediction and/or a deep understanding of the mental aspect of the game.
I do not play Smash competitively, will this still be fun for me?
YES, this mod can still be very fun for every Smash player. Despite the competitive nature built around it, it has generated a lot of fun new ways for any player to enjoy characters they played in Brawl. From new stages like Hyrule Castle 64 to redone characters like Snake you will find something to enjoy here as a casual player. Matches overall become a lot more fun and way different than how they were in Brawl.
Ultimately, this mod is made for all players, competitive or not. Melee was enjoyed by both demographics, and this is no different.

Is there a release date for this project?
As of now, no. A release date would more likely than not result in a rushed game that isn't ready for public release.
If I bug the heck out of you, can I playtest plz?
No.
Will Mewtwo/Roy/Pichu/Dr.Mario/Young Link be in this?
The Project:M team will not half-ass the return of the Fallen Five from Melee. Young Link's and Dr. Mario's movesets have been integrated into the changes to Toon Link and Mario, respectively. This means that, for instance, the Mario you'll be able to play in the demo will have a fair with the vertical kill power of Dr. Mario's and the spiking sweetspot of Mario's. As for Roy, Mewtwo, and Pichu, there is currently no adequate way to insert these three into the game without overwriting an already-present character...but one is in the works.
What about [Brawl-Exclusive Character X]? What have you done with him/her?!
This demo is just a taste of what's to come. The
29
characters in the demo are all but completed and will be changed very little (if at all!) when the full game is released. The Project M team decided that the rest of the characters have not had enough work done to them to justify including them in the demo - rest assured that every character will be present in the full version.
Why are you making changes to Brawl-exclusive characters? What gives you the right to do this?
While it may seem a bit puzzling on why we are changing Brawl-exclusive characters so much it really shouldn't surprise many people. There are just some characters that rely too much on a few select moves or characters whose move set wasn't quite what was envisioned if the character was in Melee (for example Wario). Changing Brawl-exclusive characters brings richness to the gameplay and differentiates it from the original game so you're not just playing that same exact character and that same character has the same strategies; think of it as a new game. A big part of it is also to fit them within Super Smash Bros. Melee's physics, if they kept everything about themselves the same as in Brawl they would likely not feel very good or fit in at all making our goal impossible to reach if we left them alone.
Why are you replacing of all the stages? NOW THIS GAME IS JUST NO ITEMS, FOX ONLY FINAL DESTINATION HERP DE DERP
Settle down. Rest assured in the final release that all stages will (from Brawl) be playable as well as the newer stages. Newer stages include Saffron City 64, Dreamland 64, Metal Cavern, Dracula's Castle, a remade Hyrule Temple and many more! Giving new options is only beneficial, you shouldn't dismiss stages just because they lack hazards. New stages give a fresh feeling to the game and sets it apart from Brawl.

Although you've changed the engine to play like Melee, it still doesn't feel exactly like Melee. It's off a little. What gives?
Despite our best efforts, there are still a few things that have been resistant to editing. For example, when landing from a jump in Melee, most characters would not be considered 'on the ground' by the game until their feet were completely inside the ground and their shins touched it. This was changed in Brawl to having a character land when a specific, unmoving, invisible point below the centre of his body touches the ground. Though this point is normally near where characters' feet are, it causes them to effectively teleport to the ground when their bodies are positioned horizontally (ie during Mario's bair or Link's nair). Beyond making little sense, this change subtly but noticeably modifies the timing for some techniques and is undesirable to have; however, the Project M coders have not been able to revert it.... yet.
EDIT 4/15/2012:
As of demo 2, this has been fixed. The game now feels and plays a great deal more like Melee. However, there are still a few bugs with certain actions and animations that have not been Melee-fied... yet.
Why do I see Melee models of characters and custom textures? Are these mandatory?
No. Project M comes standard with no custom textures. If you would like to customize your game, as seen in some of the screenshots below, head to
Brawl Vault.
OH GOD, there has been a minuscule change to a Melee character. It isn't Melee, thus it is worse.
I'm gonna hit you.
I've come to the conclusion that I hate this project and everything it stands for. You guys should all just be playing Melee instead; this is Brawl. Is there anything I can do to stop you guys from making this?
No.
For a detailed list of General Changes (changes to the engine),
click here.
For a breakdown of individual character changes so far,
click here and on the desired character.
In order to play the game, you will need the following:
1) A Nintendo Wii
2) Super Smash Bros Brawl
3) An SD Card
Once again,
no homebrew channel is required to play the game.
The Project M Demo is available through a simple easy-to-use installer.
This installer is available with the following options:
*
Hackless Wii
- Play Project M using an unmodified wii with just Brawl and a SD card!
*
Gecko OS + Homebrew
- Play Project M using the homebrew channel + Gecko OS (SD Card required)
*
Riivolution + Homebrew
- Play Project M using Riivolution (SD card or USB storage device required)
The Project M team does not support piracy, and the officially supported methods all require a legit copy of the game.
DOWNLOAD THE INSTALLER HERE
Instructions for how to play on a hackless wii:
1. Delete any custom brawl stage files on your wii and sd card! IMPORTANT!
2. Install the hackless wii files to your sd card.
3. Boot up brawl, Go to the stage builder.
4. Gecko OS will launch, press Launch game.
5. Enjoy Project M!
Instructions for how to play via Gecko OS or Riivolution
1. Install the files to your sd card.
2. Launch your wii, go to homebrew channel/Gecko OS or Riivolution.
3. Launch game and enjoy project m!
Dreamland 64 was missing from Smash Bros for the first time in Brawl. It has returned in Project M.
Yoshi's Story from Melee returns!
Hyrule Castle makes it's triumphant return to Smash Bros!
No items, Melee Fox only, Melee Final Destination. NOW THAT'S HARDCORE.
The beautiful Fountain of Dreams returns in Project M. Yes, they seriously didn't put it in Brawl. What the hell Sakurai.
Remember the Metal Mario stage from Smash 64 with the
kick ass music
? It's back!
New moves like Seismic Toss!
Shoryuken!
What's this?
*once again, textures are just for decoration and not included with Project M.
Project M Youtube Account
Sneak's Youtube Account
JCaesar's Youtube Account
Cubaisdeath's Youtube Account
The Official Project M Website
Brawl Vault
(for pretty much all the custom textures, stages or music on the Internet.)
The Project M team:
Project Leader
: Shanus
Lead Character Developments
: SHeLL, Camelot, Strong Bad
Additional Coders
: Dantarion, Yeroc, WindOwl, Almas, Standardtoaster
Character Design/Development
: Shanus, Magus, jiang, Strong Bad, WindOwl, JCaesar, leafgreen386, Falco400, Plum, rPSI
Backroom Testers
: Mango, Lucky, Lovage, Silent Wolf, KirbyKaze, unknown522, RaynEX, Amsah, Faab, BombSoldier, Captain Jack
Graphics/Menu Design
: Orca, Guy, VectorAce
Stage Design
: FrozenHobo, GameWatching, Mewtwo2000, Shadic