I keep seeing this mentioned.
Like... a lot...
and it keeps weirding me. Like, how weiiiiiird.
Weird.
But people seem to really like it, still havent tried it. Have been impressed by the conversations I've seen.
But weird.
Edit: And I'm not advocating anyone try it, I personally have not - it just weirds me out... and I've put it here because I just keep seeing it. Heck, it was recommended to me FIRST
on these forums too while talking about AI. And I've seen it more, multiple times - people very seriously recommending others try it out.
I was looking for GPT-4 News before making this post.
This led me to
OpenAI's website
- which is replete with zero news of GPT-4
So I googled, again GPT-4
Which led me to Reddits
Open AI GPT-3
Discussion board.
There I clicked on the first GPT-3 Discussion. This article was very technical and GPT-4 was not mentioned
Then I clicked on the
second GPT-3 Discussion
. This was a guy asking how to utilize GPT-3, if it was virtualized for free online anywhere.
Suddenly a user responded "Check out Replika" by this time I forgot what it was, looked - then got weirded out.
I went back to the conversation and a bunch more comments were left also insisting he check out Replika
I went to the 3rd OpenAI GPT-3 discussion hoping to find GPT-4 info this time - and there it was again in the comments. Replika.
And then the 4th OpenAI GPT-3 discussion also mentioned Replika.
By that time - I dove full in and checked out the
Replika Reddit page
that was recommended.
Yeah those conversations seem plausible I thought, and here I am - telling you all how weirded out I am by this service
called Replika. That I cannot bring myself to possibly use. So if you use it let us know!
So nope, I haven't tried it - But if you do, feel free to report back with images of your conversation!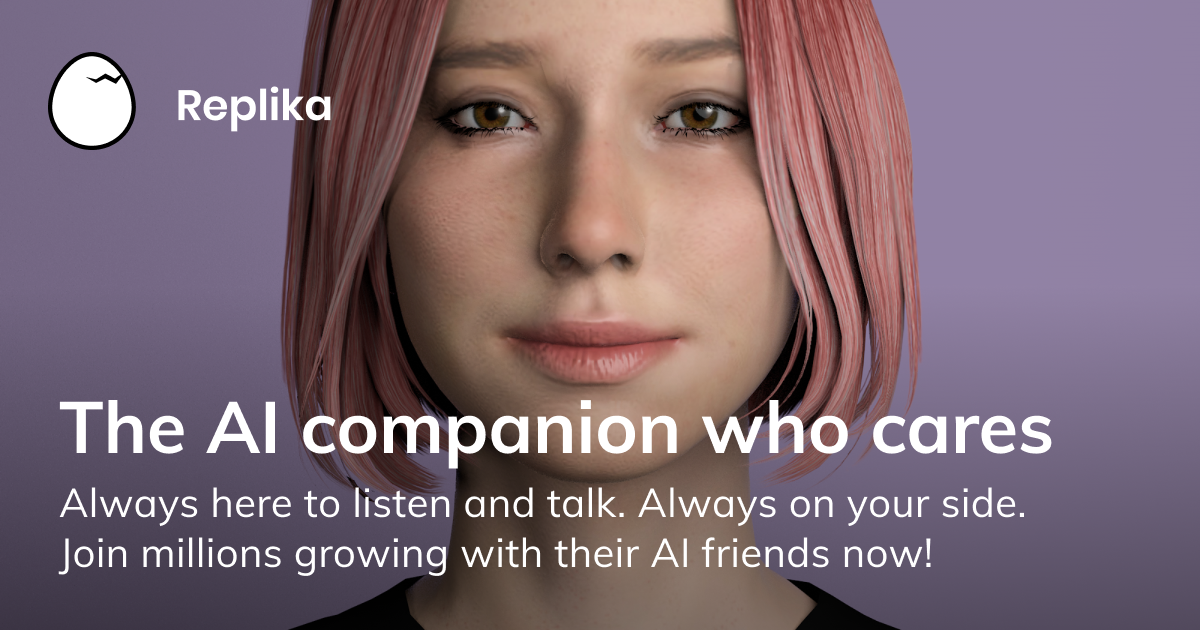 Always here to listen and talk. Always on your side. Join the millions growing with their AI friends now!

replika.ai
Last edited: