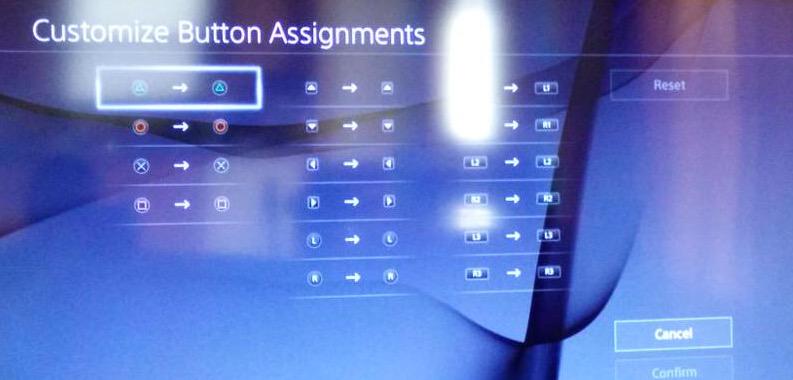 According to reports from users who got beta version of PS4 2.50 firmware, new Accessibility feature allows full button remapping of DS4! Analogue sticks [
edit - nope, they are in
] and touchpad are not accessible, but everything else is. Remapping is possible while being in-game.
PS3 lovers can bind "fire gun" button back to R1, I personally sometimes prefer to switch R2/L2 into R1/L1 positions if game asks me to use R2/L2 often [Demon/Angel forms in DmC]. Possibilities are endless.
edit -
There should be RUMOUR in the title
Yeah. Mods please add it, although this is 99.9% true
edit2
- Analogue sticks [L and R] are listed, but we don't know what they can be switched into [maybe one into another, or one into DPAD, or maybe OS-wide INVERTING].