Update: confirmed
Confirmed ~3ft length for the retail version. 😩
https://youtu.be/tge1sHXHqps?t=260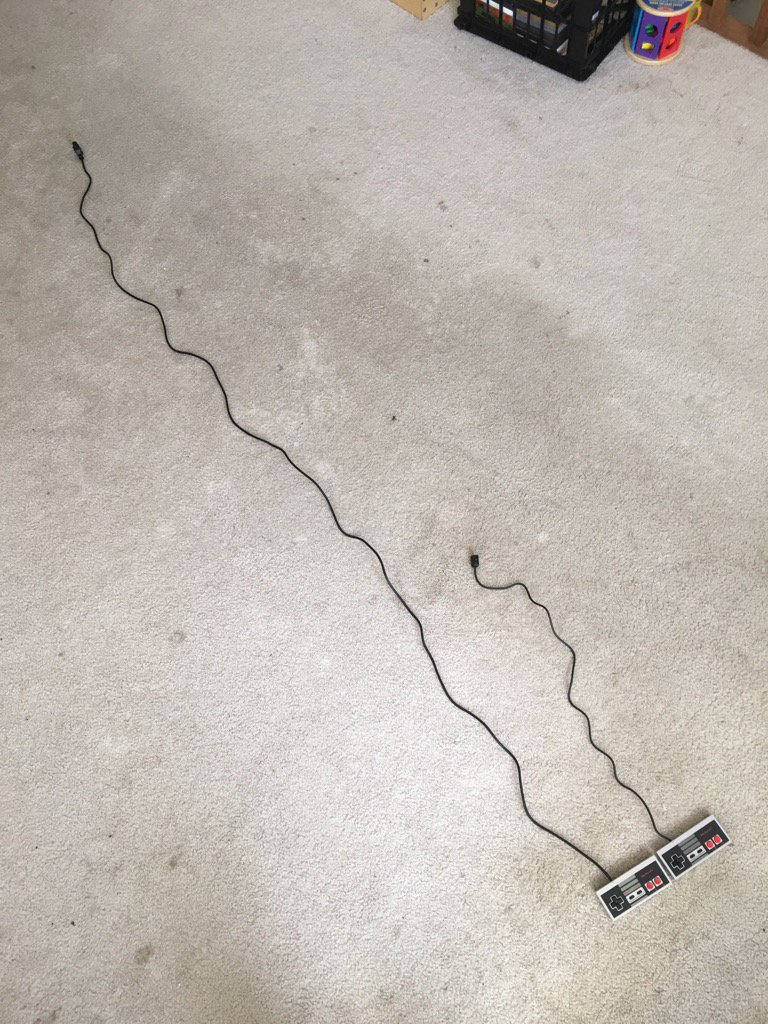 Left 80´s, right NESClassic
To give you an idea of real-world use, here's the NES Classic hooked up to a (32", I think) TV using all of the included cables. I'm powering it off of the TV's USB plug, to show best-case distance (as in, not having to have the power cable reach to an outlet in another location).
Best-case scenario I think is either going to be playing at a desk, or putting the unit on a coffee table between you and the TV if things are all close enough. Or, you know, getting longer cables / cable extenders. Of course, extending the controller cord's length makes it harder to use the Reset button, which you may be using quite a bit.
Like Super/Famicom levels of short. It really looks like they re-purposed a bunch of Wii compatible controllers going by the length (~34 inches on my Wii CC). I know it's cheap, but they must not realize people are going to want to play this thing on TVs larger than 19 inches that you sit directly in front of. Seems like a dumb thing to skimp out on if you're trying to capture lapsed/casual gamers. As far as we know, the controller can plug into the Wii Remote (for wireless use on Wii/U) but not for use on the Classic Edition.
https://www.youtube.com/watch?v=45m1ZrRDHJM
Good length to hide behind your computer monitor at work.
This
could
be a pre-production unit issue that will be remedied in the retail release.