Mar 27, 2020
1,623
2,372
400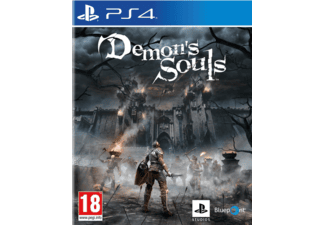 Demon's Souls Remake (PlayStation 4) a Media Markt kategóriában. Kényelmes és biztonságos online vásárlás a Media Markt webáruházban!
www.mediamarkt.hu
Could be a mistake, but the picture also shows PS4 and i doubt Media Markt photoshopped it.
Update:
Sony denies the report
Das Remake von Demon's Souls gilt als letztes großes PS5-Exclusive zum Launch der Next-Gen. Jetzt ist ein Hinweis aufgetaucht, dass es auch für die...
www.gamepro.de
Last edited by a moderator: