gave away the keys to the kingdom.
Jul 30, 2009
73,802
7
1,030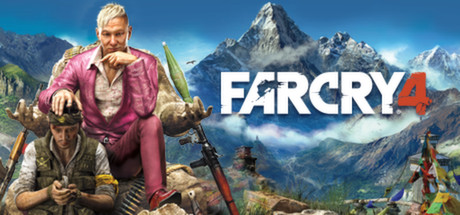 (Click for general game info.)
System requirements:
Latest drivers:
(as at 21/12/2017)
Nvidia:
388.71
AMD:
17.12.2
Intel: Depends on your processor; download the
driver update utility
Tips and tricks:
Benchmarks (NV), settings comparisons, and recommended settings (NV):
See Nvidia's tweak guide
. (Credit to
AndyBNV
.)
Various CPU/GPU benchmarks and data: See
this GameGPU article
.
Note:
The article is in Russian, but the data is presented via graphs.
Cap the framerate/potentially improve frametimes: Download
RivaTuner Statistics Server
, input your desired framerate limit in the "Framerate limit" box, and hit enter (the program comes bundled with
MSI Afterburner
and earlier versions of EVGA PrecisionX). Alternatively, those with an Nvidia GPU have the option of
Nvidia Inspector
, which can also be used to impose a framerate cap, either
in a similar manner to RTSS or by way of forcing a different vsync interval
(click the small tool icon to open the game profile section).
Note:
Useful if you your system can't maintain, say, 60fps and you're sensitive to the wild fluctuations, or you're experiencing uneven frametimes. The greater window the engine has to render a given frame, if you're imposing a lower framerate than the game can otherwise provide, may also help in alleviating stuttering related to data streaming.
Stop the game from crashing after 15 minutes on touch-capable systems running Windows 10: Open the task manager, switch to the Services tab and disable TabletInputService.
Actually disable mouse acceleration/smoothing: Open
My Documents\My Games\Far Cry 4\[account id string]\GamerProfile.xml
and set
MouseAccelerationOn
,
MouseAcceleration
,
Smoothness
,
Smoothness_Ironsight
and
UseMouseSmooth
to 0. (Credit to
jacksepticeye
.) If you're still finding mouse movements to be a little off, follow
this guide
. (Credit to Cr1N @ Reddit via
zXe
.)
Mitigate stuttering (1): Open
My Documents\My Games\Far Cry 4\[account id string]\GamerProfile.xml
and set
DisableLoadingMip0
to 1. (Credit to
Gormenghast
.)
Note:
Affects the quality of some textures.
Mitigate stuttering (2): Open
My Documents\My Games\Far Cry 4\[account id string]\GamerProfile.xml
and set
GPUMaxBufferedFrames
to a higher value (1-3). (Credit to
pixel monkey
.)
Note:
Will slightly increase VRAM usage.
Mitigate stuttering (3):
Unpark all of your processor's cores
as Windows may be erroneously leaving some in a reserved state. (Credit to
ChristianTaliban
.)
Note:
Not applicable if you're running Win8 or higher.
Skip intro videos: Create a shortcut to the game's executable and add
-skipintro
to the target line. (Credit to
Unain
.)
Note (1):
If you're playing the game through Steam (including via a non-Steam shortcut), you can instead add the parameter using the client itself by right-clicking the game, selecting "Properties" and then "Set launch properties".
Note (2):
As of v1.4, the command no longer works with the
Uplay
version of the game. The
Steam
version remains unaffected.
(For those with SLI) Remove temporal image retention when using SMAA: Using
Nvidia Inspector
, replace the default Far Cry 4 SLI (DX1x) bits with those of Far Cry: Blood Dragon. (Credit to
riflen
.)
Note:
If you're unfamiliar with Nvidia Inspector,
here
is a step-by-step guide.
Force anisotropic filtering: Using
Nvidia Inspector
, click the tool icon to open the driver profile section, navigate to the game's profile and change
Anisotropic filtering mode
to "User defined / off" and
Anisotropic filtering setting
to your desired level.
Note:
AF is virtually "free" on modern GPUs
, so in all likelihood you'll be able to use 16x without a noticeable impact on performance.

When posting your own tip/trick or something else you'd like to see here in the OP, be sure to mention my username as this way the post will appear among the results when I search for my username after an absence. I may miss your suggestion otherwise.
Graphics settings:
Graphics quality (presets):
Low; Medium; High; Very High; Ultra; Nvidia (Ultra + soft shadows)
Motion blur:
Off/On
Textures:
Low; Medium; High; Very High; Ultra
Shadows:
Low; Medium; High; Very High; Ultra; Soft shadows
Post FX:
Low; Medium; High; Ultra
Geometry:
Low; High; Very High; Ultra
Vegetation:
Low; Medium; High; Ultra
Terrain:
Low; Medium; High; Ultra
Water:
Low; Medium; High; Very High; Ultra
Environment:
Low; High; Ultra
Ambient occlusion:
Off; SSAO; SSBC; HBAO+
Anti-aliasing:
Off; 2x MSAA; 4x MSAA; 8x MSAA; SMAA; 2x TXAA; 4x TXAA
Godrays:
Off; Volumetric fog; Enhanced
Fur:
Off/On
Tree relief (tree tessellation):
Off/On