This morning there's been a Monster Hunter 4 Direct, and they have shown that
Nintendo-Capcom collaboration
.
Mario & Luigi costumes for the Felynes
:
From
cvxfreak's Twitter
:
You can download the Mario & Luigi Collaboration Quest at Seven Eleven and then via internet afterwards. More details coming later.
Link costume for the hunters, along with the Master Swordand the Hylian Shield, Sacred Bow from Skyward Sword...
:
Here's a video with both parts. It starts with the Felynes and the Zelda part starts around minute 1:09:
http://www.youtube.com/watch?v=oiRJE1Q_gN8
Also Nintendo guild cards:
Iwata twittered additional collaboration-infos: Custom Guildcard-backgrounds and poses: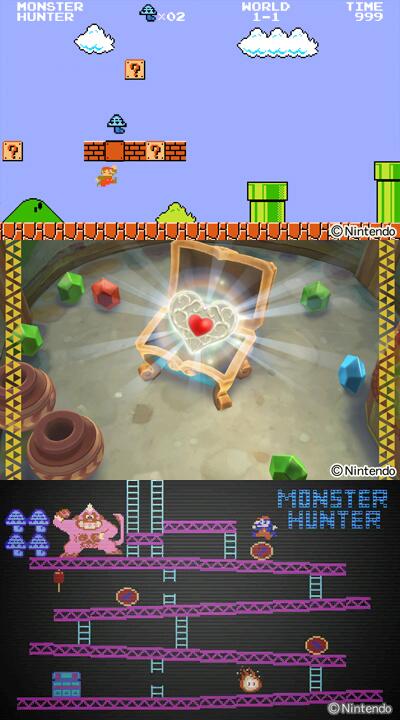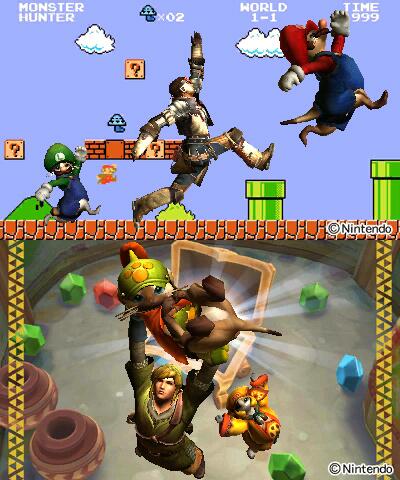 And some pics: