Jan 12, 2020
615
2,515
490
(There has already been discussion about this in another thread but I think an accomplishment of this caliber deserves more publicity.)
This is easily the most impressive real-time ray tracing demo I've seen and one of the highest quality demos in general.
There's a catch though, which is that a single $5500
Quadro RTX 8000
card is needed to run this minigame at playable framerates. Things could, however, change when Ampere-based cards are released...
Demo
might get released
at some point in the future. Fingers crossed!
More gameplay:
https://developer.download.nvidia.com/Omniverse/video/marbles.mp4
Gavriil Klimov said:
Finally can share something that I consider truly outstanding for the future of computer graphics and makes me so happy about the work we are doing at NVIDIA. In the last few months, we have been working on a playable minigame that runs entirely on our platform called NVIDIA Omniverse: project Marbles RTX. I acted as creative director and art director for the project.

It's a fully playable game that is ENTIRELY ray-traced, denoised by NVIDIA's AI and DLSS, and obeys the laws of physics - all running in real-time on a single RTX GPU.

The work done on this demo from both engineers and artists is truly outstanding and I am excited about what's to come next. Huge props to the art team who killed it and did an amazing job.
Jacob Norris said:
Everything is HAND MODELED AND TEXTURED in 3D by the team. Zero photogrammetry.

Huge props to the core team at Nvidia who put more hours into this in 2 months than should be humanly possible.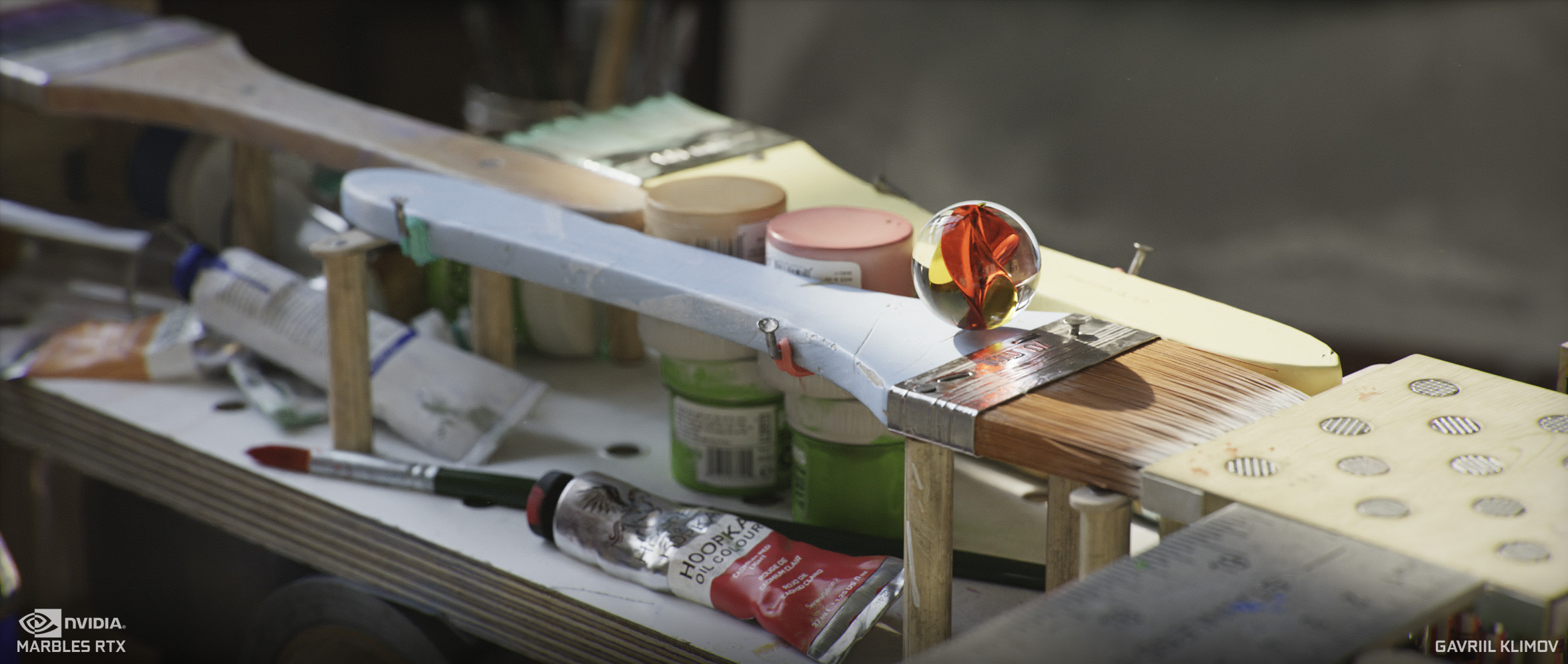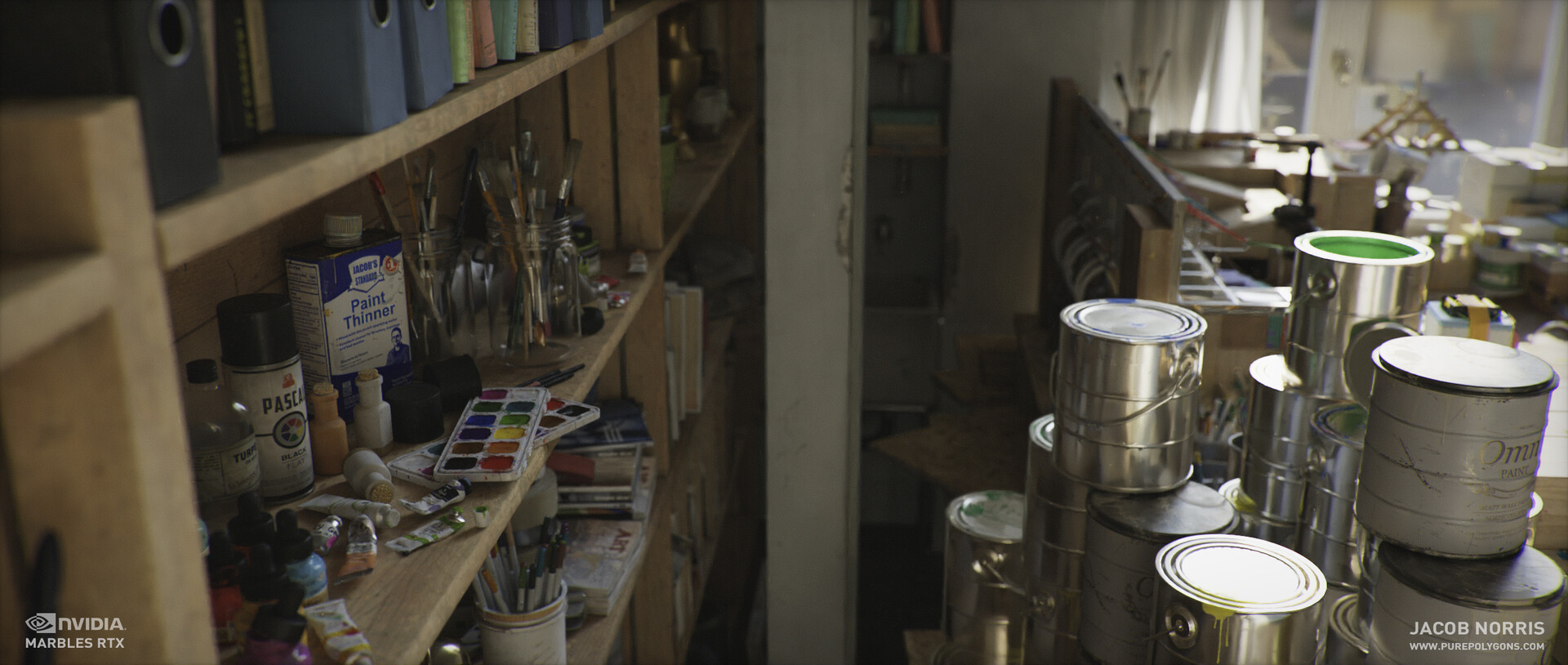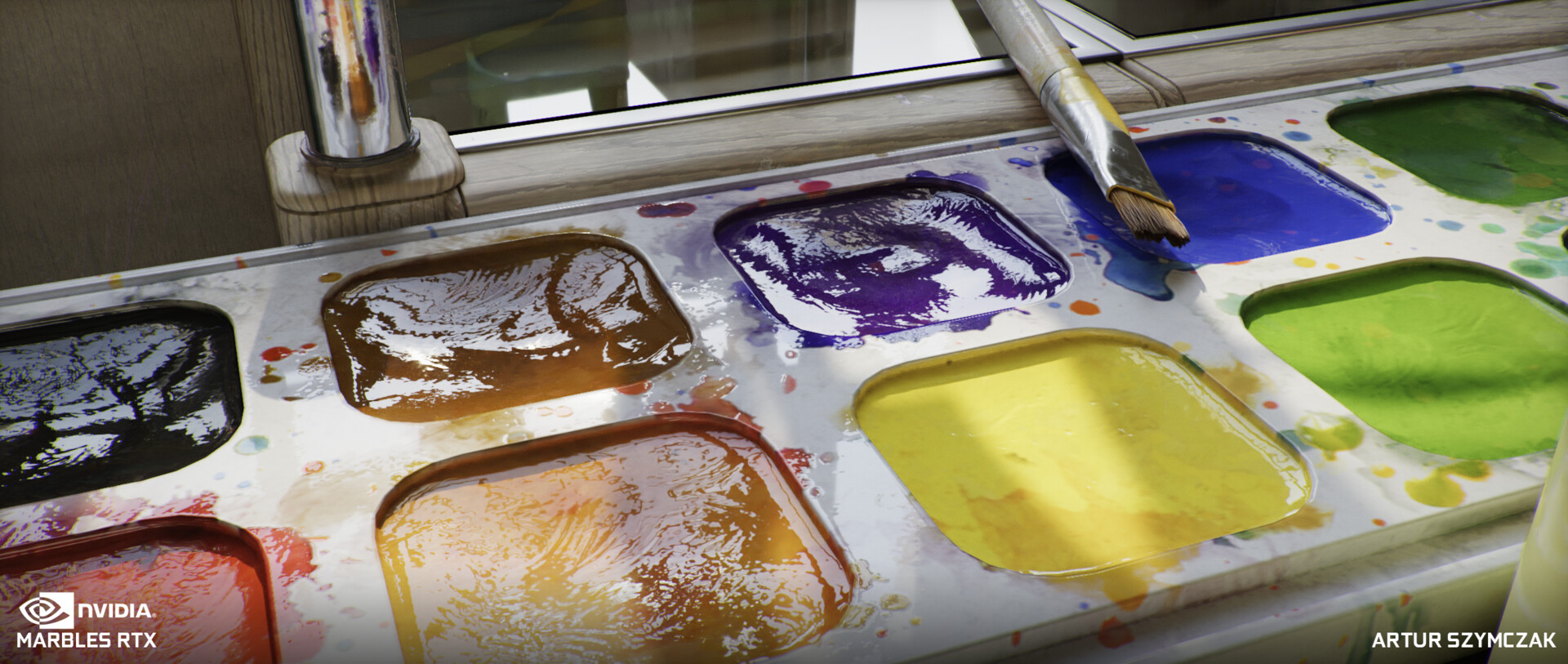 Tons of additional screenshots:
Last edited: