KILLZONE 3, BELIEVE NEOGAF!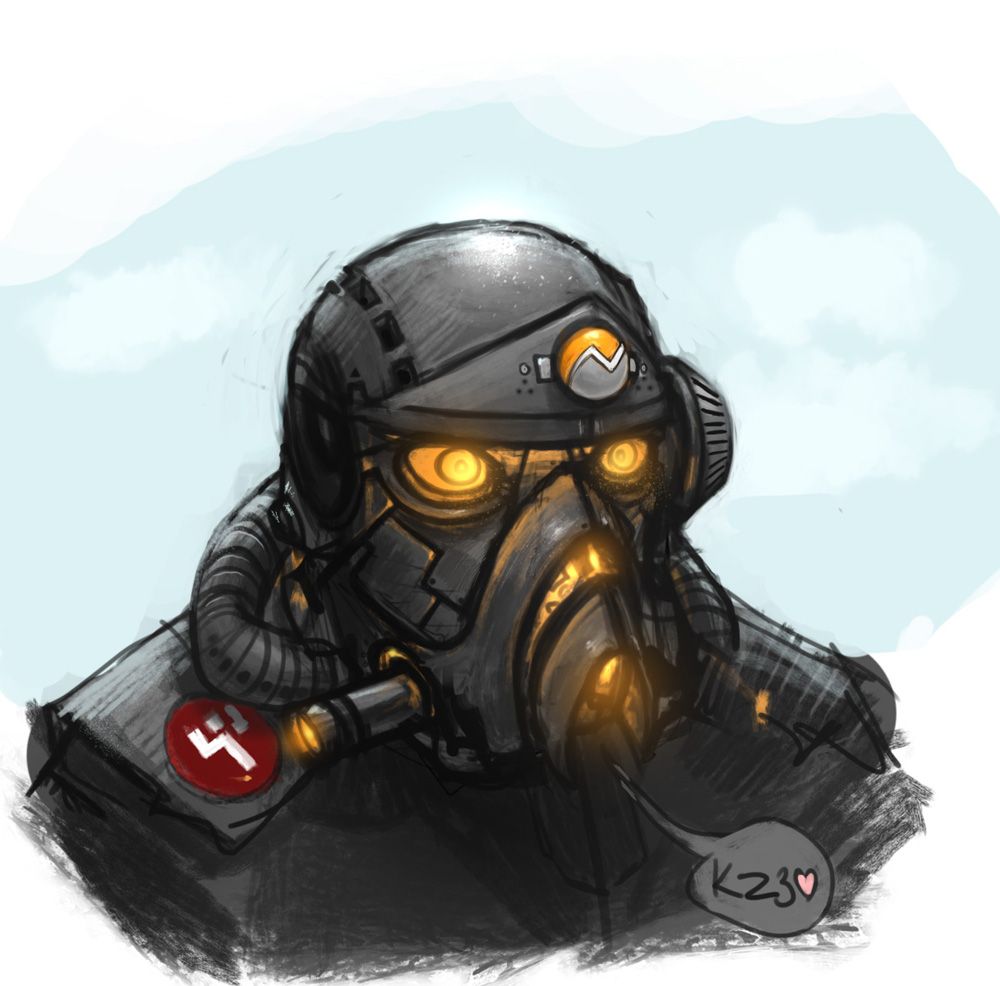 THE HUGE E3 BLOWOUT
(main stuff, additional content is at the end of the post):


Dev walkthrough
(Easy mode)
http://www.gametrailers.com/video/e3-2010-killzone-3/101770
http://www.gametrailers.com/video/e3-2010-killzone-3/101768
http://www.gametrailers.com/video/e3-2010-killzone-3/101766
Floor gameplay
http://www.gametrailers.com/video/e3-2010-killzone-3/700256
ADDITIONAL GAMEPLAY WALKTHROUGHS:

http://www.youtube.com/watch?v=8Z6dnF45D4A
http://www.youtube.com/watch?v=LugRyXx31tA

*** FEBRUARY 2011 RELEASE ***

*** FULL 3D SUPPORT ***

***
PLAYSTATION MOVE SUPPORT
(details incoming) ***
THE FIRST SCREENSHOT:
THE SECOND BATCH: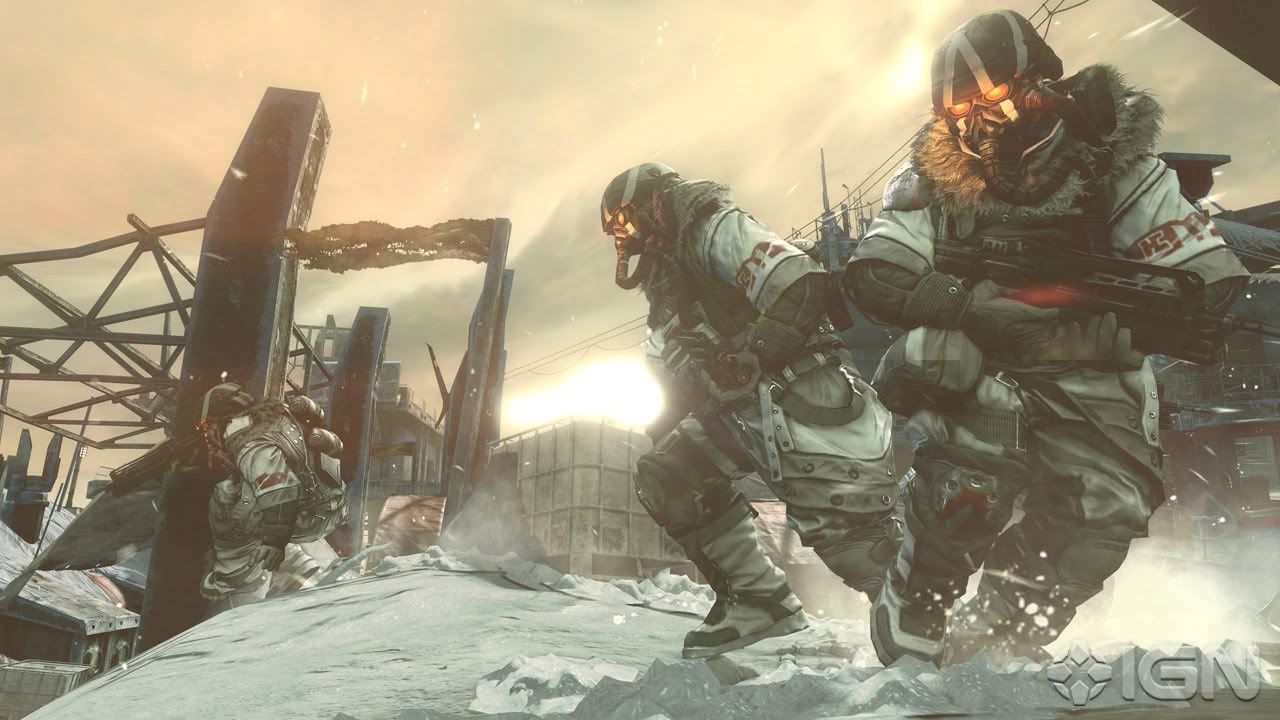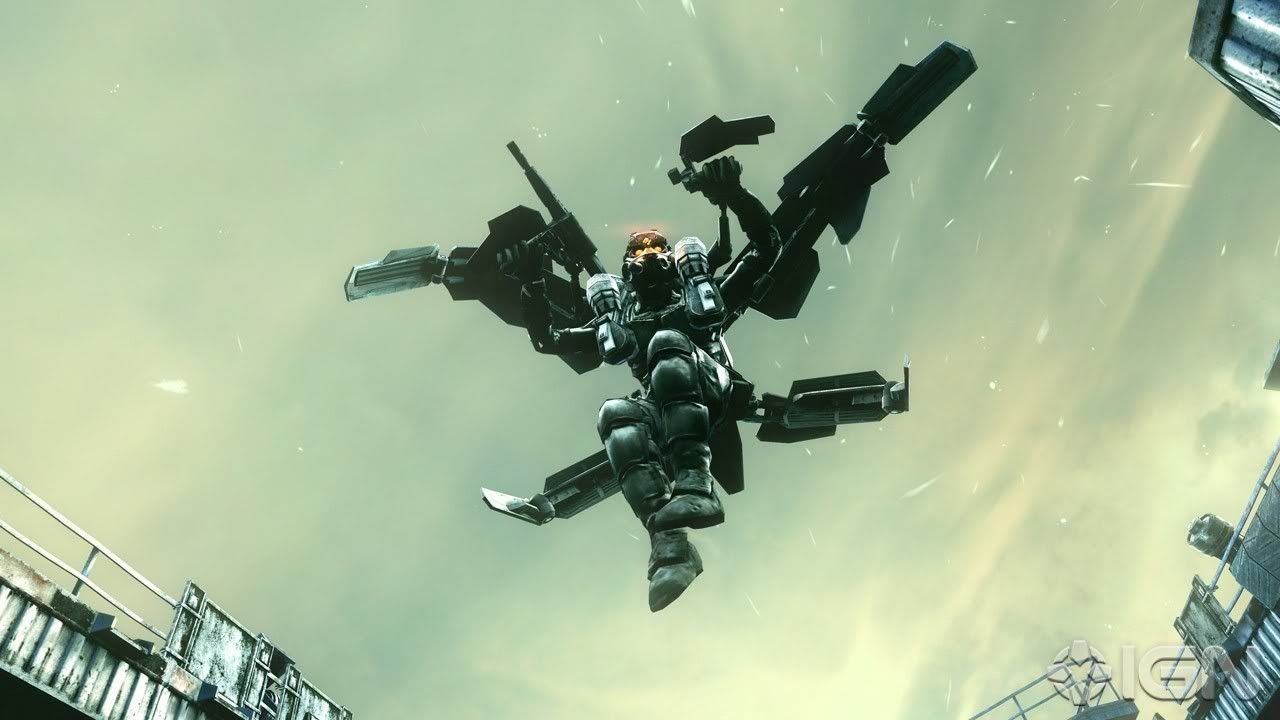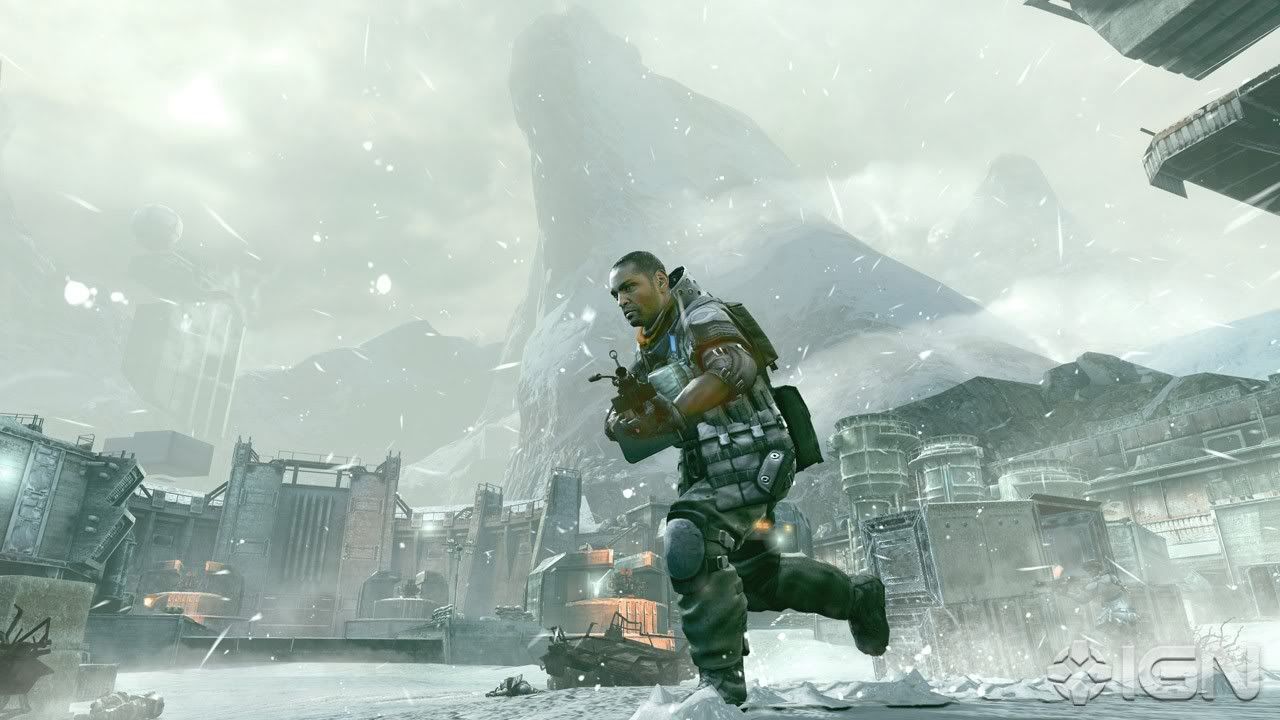 http://www.konsolifin.net/bbs/yleis...leista/83927-killzone-3-hype.html#post1094253
http://www.psu.com/forums/showthread.php?p=4992967#post4992967
E3 hype overdrive initiated!

PLAYSTATION BLOG US INTERVIEW
(<-- video cut from the background available at the end of the OP).
FIRST INFO (according to leaked GamePro (credit goes to Easyle from GameSpot) :
Just got my mag of Gamepro, and guess what I see.

Killzone 3 baby!

I'll take pictures of the screenshots later and post them and the information included in the article.

Included in the article (while im reading)

- Will show the Helghast have humanity left in them.

- Will have the feeling that "of being in a place far away from home, outnumbered by people who want to kill you."

- Will be like Inglorious Basterds.

- All of the characters in the screenshots are flying in.. jetpacks?!

- Will include arctic levels.

- One mission in the game involves rescuing ISA Captain Narville.

- Game is playable in 3D!

- Have to wear 3D glasses, apparently the 3D effects are "crazy."

- Combat is "unchanged from predecessor."

- Or is it? Hand to hand combat involves you "Unloading a string of different (and often brutal) attacks on stunned enemies."

- The scale is supposed to be "bigger this time."

- The Jetpacks are "surprisingly lightweight and agile, Killzone 3's jetpack is easier to maneuver compared to the sluggish incarnations of the gadget found in other games."

- New weapon called the Wasp, basically shoots a "flurry of rockets" at an enemy.

- Will show off the Helgjast culture.

- There is actually a Helghast language, which will be explored in the game.

- Will have "diverse locales."

- Have to sit in the center of the 3D tv for the 3D effects to work.

- 3D in this game is called a "Game Changer."

- Going to have "Intense Action"

- Jetpacks double as a weapon, which basically means a machine gun mounted right on top of it.

- If you shoot Helghast with jetpacks, they'll "explode like roman candles"

- To control the jetpack, you "have to activate bursts of speed in midair, propelling yourself across further distances."

- The Jetpack resembles something you'd do in platformers such as Super Mario Bros. Or Uncharted

- In one mission, you have to use the jetpack by "launching yourself from glacier to glacier"

- You'll see "a lot of" snow levels.

- Everything is more spread out in this game.

- The game looks very complete.


IGN UK PREVIEW
It seems Guerrilla is wise to its mistakes and Killzone 3 certainly won't be making any of them again. A big criticism of Killzone 2 was its one-note palette – sure, the grim browns and dead yellows certainly helped the oppressive aesthetic, but over the length of the campaign they soon became wearisome. Killzone 3 answers this with aplomb. Although they're not shown up and running, concept art for several of the levels show that this will be a relative kaleidoscope of colour, with the dreary wastelands left in the wake of Killzone 2's nuke giving way to jungles filled with phosphorous light, through to the brilliant white of the snowbound level we get to play today.
For those that had issues with controls:
Things soon require a little more dexterity and the mini-gun is ditched, revealing some subtly refined gunplay. Guerrilla is coy on the specifics – no doubt down to the fact that the specifics are constantly being fine-tuned and are likely to be in flux until just before the game ships – but it's certainly more responsive than before. It's put to the test by level design that seems to favour more direct shoot-outs than the cowering gunfights of Killzone 2, but when cover is required it now seems more reliable and intuitive, and snapping behind objects is a much swifter experience.
Melee system improvements:
One thing that's definitely improved is the melee system, as the clumsy system of old is superseded by a much more dynamic way to stab someone in the face. It's now context sensitive: creep up on a Helghan and it's possible to kick them up against a wall before plunging the knife with a further press of the melee button. Going toe-to-toe with them enables some gruesome kills, sticking the knife in places it doesn't belong like a Helghan's ribcage or eye socket.
3D implementation:
Oh, and there's one more thing that we've declined to mention so far. Killzone 3 will be one of the first Sony titles to support 3D out of the box, and thanks to a prototype TV using active shutter glasses set up at the event we can report that it looks stupendous – bullets zip out of the screen while particles such as snow and sparks are tangible elements of the game world. It feels like much more than a gimmick as well: peripheral details such as raging seas thrashing the icebergs combine with the way the player's gun seems to hang out of the screen (and indeed people were living up to the age-old clich? and reaching out to touch what wasn't there during the presentations) to create a level of immersion that's truly beyond anything we've seen to date.
Small bits of additional info available at
The Sixth Axis
.
Playstation EU Blog info
:
"As you may know, we are always in close contact with the Killzone community," he said. "The response to Killzone 2 has been fantastic but there is a general response that it had too many 'corridors'. We have to temper that with the knowledge that many players really enjoy that gameplay style. Our plan is to solve this dilemma with huge variation in gameplay styles.

We had plenty of variety in Killzone 2 but much of it was introduced in the second half of the game. This time around, right from the start every new level has its own distinct feel."
Multiplayer:
"We always refer to multiplayer as 'the other half of the game'," he said, "meaning that it's just as important to us as single player. It's an area on which we have key individuals working and I can promise true innovation. Right now we're looking through all of the feedback we received on Killzone 2, particularly around accessibility."
http://g4tv.com/games/ps3/63796/kil...3-First-Look--Hands-On-Preview/#ixzz0pEIizBKN
The playable level on display at Sony's event was set on a derelict oil rig in Helghan's frozen wastelands was itself ten times bigger than any level in Killzone 2, and the action therein matched the scale. Heavy mounted weapons were made available, with which we shredded multiple Helghast bad guys, and a couple of the other new features like the "Brutal Melee" system and jet packs made the experience a lot more action-oriented. The melee system alone made for some really dramatic moments as we kicked, punched, stomped, and eye-stabbed our way through the horde. The increased mobility offered by the jet pack, which allowed short jumps augmented by mid-air dashes also suggested that the experience of playing Killzone 3 will feel extra fresh for fans of the series.
http://g4tv.com/thefeed/blog/post/705035/Pre-E3-2010-Killzone-3-Interview-with-Guerrilla-Games.html
For those not sated with our Killzone 3 first look and hands-on preview, perhaps you'd prefer to dig into these details from the gurus at Guerrilla Games? We sat down with Hermen Hulst, managing director, and Steven Terheide, senior producer, and made them give up the goods on their new shooter. Between jetpacks, 3D and more Killzone, we just got that much more excited.
OFFSCREEN VIDEO:
http://www.youtube.com/watch?v=-Qj5E5kJ3ZE&feature=player_embedded
ADDITIONAL PICTURES:


ADDITIONAL E3 CONTENT

KILLZONE 3 GAMEPLAY @ GAMERSYDE



* * *

EVERYTHING WE KNOW
(constantly updated @killzone.com):
http://www.killzone.com/kz/_ns:YVBy...xb3pKblJvY21WaFpDNXBaRDB4Tnc9PT09/forums.psml
* * *
Many thanks to CoD bullshiters for ruining our game (aka perfect control are scraped in favor of twitchy bullshit):
In the interview, Herman Hulst of Guerrilla confirmed to OPM that "the heavy sensation of Killzone 2 is absolutely gone; instead this feels much closer to standard run-and-gun responsiveness."