Man Dick Rider is proof of one good story can make or break a character(except for Carol).
Truth.
His mentor is a picture of a helmet somewhere in space.
And the girl he likes is about the other guy, if she's interested in anyone at all.
His book doubled down on the fact that no one really likes or cares about him.

Dude canonically has one friend
Living up to the legacy of Rider.
It was a 7 year run, hardly one story.
A 5 year run. Annihilation began in May 2006 and Thanos Imperative ended in January 2011. A 5 year run, 27 years into the character's publishing history, written by one writing team who doesn't work together anymore and turned the equally-maligned Guardians of the Galaxy into a tentpole Marvel book. It's revisionist history to believe that Richard Rider is an amazing character.
He began as a Spider-Man homage according to his creator, roughly crossed with Green Lantern. Once his series was cancelled, all relevant plotlines were handled in a different book and the character lapsed into nothing. Then New Warriors, where Rider was, for most of the run, the least interesting character on the team. He gets his own solo: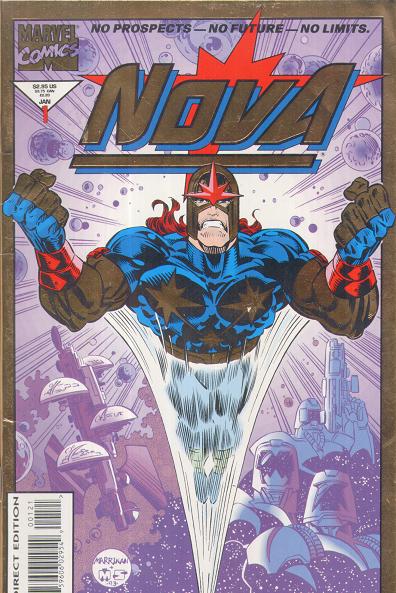 (Look at that tagline)
That went nowhere. Erik Larsen revives it, lasts on 7 issues. Still not good. Then Abnett and Lanning. Then goodness and sunshine and life.
The only difference between Rider and his follower is two writers who will probably never touch the character again and Sam has had 4 years to suck (he debuted in 2012) instead of 27.
The Annihilation/Vol4/Conquest/Realm of Kings/Thanos Imperative line was great. I enjoyed reading it. But I also don't believe Richard Rider is somewhere better than his replacement. Rider had his great creative team. That time has passed.