Ho, Ho, Ho. December brought us the 1st (hopefully annual) Indie Games Winter Uprising, so picking the games of the month was very hard, some of the Bronze games would have had a chance of a Gold Award in other months, & I would definitely recommend checking out the trials of these, 'twas a good month.(Also huge thanks to ToyThatKills, without the templates you sent this would have been a nightmare to do, hopefully I'm not too shabby a temporary replacement)
You can buy any of these games via
xbox.com
by clicking the link associated with each game, or on the Games Marketplace on your Xbox 360. Simply enter the marketplace and scroll up to Indie Games, where you can check the top rated titles, the games that have just come out, or "browse" to find the games mentioned in this thread. Indie Game trials last eight minutes, which is often enough to establish what you think about it. Even if you don't buy any of these games, at least trial them, tell people what you think, get more people trying them.
Go. Play. Enjoy. Tell us what you think! Tell all your friends! Get them to tell all their friends…
(Xbox LIVE Indie Games are available in Canada, France, Germany, Italy, Japan, Singapore, Spain, Sweden, United Kingdom and the United States. If you're outside those countries you can still play these games by setting up a Gamertag for free for one of those countries. It's worth doing.)
The Gold award, for the absolute best game that came out last month.
Score Rush
Yep, I went with Score Rush, one of two games released by Xona Games this month(Decimationx3 being the other). Shockingly it is also a shooter, taking inspiration from (among other places) GeoWars mixed with a bit of bullet hell:
As you can see it looks very manic, but luckily the hitbox isn't the whole ship it's just the "dot" in the middle of the ship(which as the game informs you is a 4 X 4 pixel box), which allowed me to survive slightly longer. Structually it seems fairly traditional, certain enemies drop collectibles that upgrade the ships firepower, you fight bosses, you have bombs etc, but it never feels boring, just classic.
Unfortunately it is another Indie game that is crying out for leaderboards, but it does have a share feature which allows you to send your scores to people on your Xbox friendslist. It's not the most elegant solution but it is a good try. The local mutiplayer is great fun(up to 4 players) & Xona obviously care for both the Indie service & shooters in general( A memo option on the main menu implores players to blog & let other people know about the game, which does feel geniune & not just an attempt to generate free advertising).
As I said earlier any number of games could have taken the Gold award but, as bad as I am at it, this is the release this month that I think about most.
The Silver award, for games that are incredible, but hey, only one game can be the Gold award winner. In any other month, any of these could have earned it!
radiangames Crossfire 2
I know it's a sequel, but Crossfire 2 adds a lot to an already good game. The major addition is the ability to upgrade your ship in various ways, do you want more powerful shots, or a faster rate of fire? With eleven different options there is a fair amount of variety in upgrade paths, & it adds to the replayability a lot.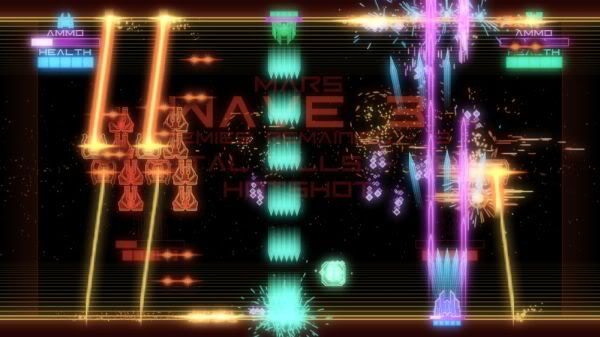 The other big addition is the Score Attack mode which lets you upgrade quite heavily at the beginning & then go crazy over 30+ levels(thats as far as I got), this mode also has global leaderboards which always adds to the fun of score attack games.
=================
Astroman
A metroidvania at heart, Astroman is a fairly simple game. You play the titular Astroman, a spaceman whose spaceship has suffered critical damage & has exploded parts all over the galaxy & your job, yep you guessed it, is to explore various planets armed with only your trusty blaster looking for the parts.
The graphics of the game are charming, & while they do have a "flash" look about them there seems to be enough variety between the planets to keep them feeling fresh. Talking of other planets, with another nice touch you use the parts you find to help you progress(i.e you find the blasters for your ship & then you can clear the asteroid field on the map to reach other planets), although this may get annoying as there doesn't seem to be any way of tracking where you are meant to go.
=================
Chu's Dynasty
Chu's Dynasty is a game that has a lot more polish applied to it than most XBLIG, everything from the graphics to the (admittedly minimal)voice acting feel more like something you would expect to find in a XBLA release. It is basically a Smash Bros. style game with added complexity contained within the moveset.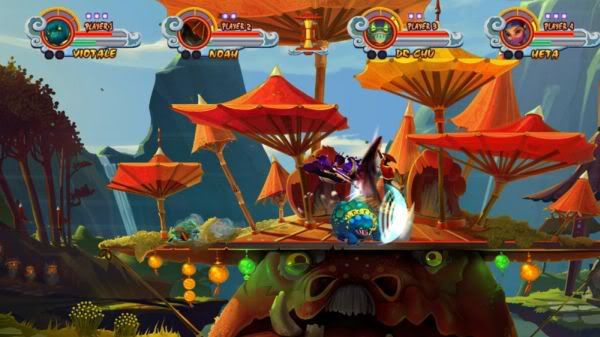 Unfortunately the training mode is just a written tutorial, which doesn't help to get to grips with the game, however as there are only four characters it shouldn't take too long to learn the movesets. As it doesn't have online multiplayer I can only recommend it to people who play a decent amount of local multiplayer, but well worth it if you do.
=================
Revolver360
Revolver360 is a side-scrolling shoot-'em-up with a nice twist, you can rotate the playfield to avoid bullets i.e if you have a vertical stream of bullets you can avoid them by rotating them 90 degrees and turning them into a horizontal stream.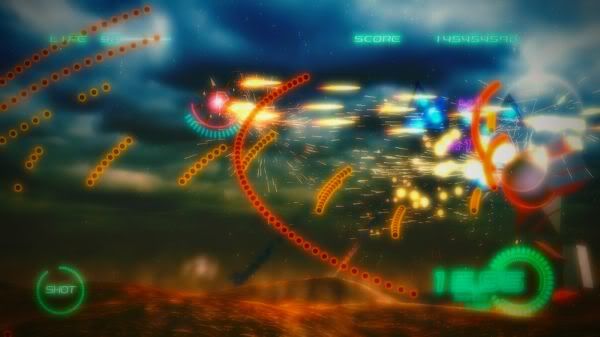 As you can see the game looks really good & the good thing is the backgrounds change fairly quickly so the sense of progression is good & you don't get bored too quickly. The only real issue is the game gets too intense with all the revolving & changes in background so it can get a bit hard to see if bullets are going to hit or not.
=================
Cthulhu Saves the World
Now this is a JRPG made by Zeboyd Games, the people behind Breath of Death VII. It has a 16-bit artstyle(which reminds me of the Megadrive Phantasy Star's) but it has a few additions(from the 16-bit days, perhaps they were already in BoD:VII) that make the gameplay feel a bit fresher.It handles random battles in an interesting way, after you fight a certain amount of enemies in a particular area, you no longer have to fight anymore, so exploring is far less tedious than some of the classics.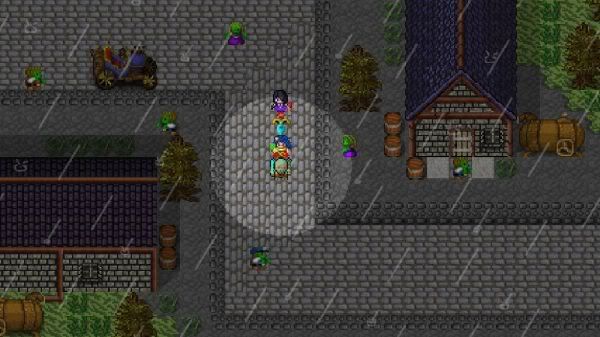 As I'm not the biggest JRPG fan, the main draw for me was the sense of humour this game has, & the obvious care taken during the making of it. I remember befor release, the developers saying that if it sells well they may be able to become full time developers, heres hoping.
The Bronze Award, not the best games out this month, but every one of these is still either great, or has a really unique aspect to it that more than makes it worth trying.
Petunk
Now Petunk isn't the best game in the world, you control the direction & power of a ball you are firing towards a target avoiding evolving blocks, bouncy balls etc. What is interesting about the game is the artstyle , basically it looks as if the whole game is made of felt. Add that to the folky soundtrack & you have a very relaxing game which is worth having a look at.
SIRTET
A Tetris game, which admittedly looks like an Amiga game, it says it has a fair few variations on the classic Tetris but you don't get to see any of them in the trial which is a pity.
Decimation X3
Still a really good game, but lack of leaderboards hurt the game, worth playing though if you haven't got any of the others.
Curse of the Crescent Isle
Cool 2D platformer with an 8-bit style. It plays a little like SMB2 as you can pick up and carry enemies as you go, but as you can actually ride on them it adds a puzzle element to the game. As it's a game that harks back to the olden days it has a nice "chiptune" soundtrack as well.
Break Limit
2D shooter that has no enemies, but don't worry it has plenty to shoot. It is similar to Hypership Out of Control but it scrolls sideways too.
Soulcaster II
Seems very similar to the 1st game, judging by the trials so if you have that one you may wish to check the trial to see what the differences are. If you haven't played the 1st one, this is well worth a go, it plays like a mix of a tower defence game & a dungeon crawler(although there are levels set outside too)
Ahoy Pirates
Imagine a game with the ship combat from Sid Meier's Pirates with multiplayer. Thats Ahoy Pirates!
生け花しましょ!(初級編)
I wasn't sure if I should put this here, as the "game" is all in Japanese so I'm not really sure what the objective is(or even if there is one) but it is a flower-arranging game that I spent far too long messing around with. I found it strangely addictive but I can't really explain why.
If Zombie games are so universally shit, why do people keep making them?
ZP2KX:Zombies & Pterodactyls!
Easy choice for Zombie game of the month this month.
Now, I've only played the trial of this so I'm not sure what the netcode is like, but the mechanics behind the game are good, with a lot of different weaponry & even the bots are fun to play against, its a pity there is no local multiplayer but it would be tricky to do.
Some games are bad.
Really
bad. So bad that they don't even deserve a functioning link to the Xbox LIVE Marketplace. But if you're in the mood for some punishment, or just want to be reminded how much better the games above are, check these out, last month's most terrible games(there were others but I thought in such a good month I shouldn't dwell on the dross).
A Game yOu can't BEAT! 2
Another Impossible Game clone, not done very well.
Shooting Models
Now, this game could have been done well, imagine Pokemon Snap with FMV, but as this is Silver Dollar Games its a poorly made game with little thought behind it.
Maids With Balloons
Woeful game, luckily the trial only lets you play one of the games(there are 3) which is one of the worst versions of Space Invaders Ive ever seen.
Snow Day
Background images of snowy streets, the only options you have are to change the image & the "intensity" of the "snow" overlaid on top of it. Awful.
iFate Tarot Explorer
Fucking tarot.
So, what did you think of these games? What do you think of what you're playing this month?
Enjoy your Indie Games.
Previous threads, where all the older stuff lives:
The best Xbox LIVE Indie Games of November 2010 | The TEMPURA of the DEAD
The best Xbox LIVE Indie Games of October 2010 | radiangames Fluid
The best Xbox LIVE Indie Games of September 2010 | Hypership Out of Control
The best Xbox LIVE Indie Games of August 2010 | Gravitron 360
The best Xbox LIVE Indie Games of July 2010 | PLATFORMANCE: Castle Pain
The best Xbox LIVE Indie Games of June 2010 | Old School Racer
The (old) XNA Indie Games Official Thread
Releases this month by date:
December 1st
Alpha Blasters
Snow Day
December 2nd.
Break Limit
December 3rd
Squee Pig Piggle BBQ
Planet Popper
Retro One-Part 3
生け花しましょ!(初級編)
Rumble Checkers Online
Ubergridder
December 4th
Zombie Accountant
December 5th
Curse of the Crescent Isle
PentomiGo
December 7th
SIRTET
Fish Hunter
Tile Trip
Asteroids Do Concern Me
Decimation X3
December 8th
Boogeyman
December 9th
A Madman's Guide To Happiness
Avatar Boogie 2
Drizzle
Score Rush
December 10th
Chus Dynasty
December 11th
Football Games Room
CannonBotGo
Avatar Onslaught-BLIZZARD
Switch!
Freak Out
December 12th
Avatar Bump
December 14th
AVATOUR
Shooting Models
Soulcaster II
Toy Stunt Bike
Kozu
December 16th
8 Ball Pool Champion
Osr unhinged
radiangames Crossfire 2
December 17th
Santa And The Zombie Encounter
C.L.E.S. Party
Ahoy Pirates
Lunacy
ZP2KX:Zombies & Pterodactyls!
December 18th
Finish 2:Colors
December 19th
Aphelion 2
December 20th
A Game yOu can't BEAT! 2
Polar Escape
Zombiez 8 My Cookiez
Retrovaders
December 21st
The Earth Machine
Vertigo
December 22nd
Return All Robots
Space Gladiator
GGC X
resistanceBlocks
CyberSnake
iFate Tarot Explorer
December 23rd
Combat Tanks Part II
B.U.T.T.O.N
Astroman
Warbirds At War
Xenocide
The Xmas Chainsaw Massacre
December 24th
Insanity
BoneD: Dead Men Don't Jump
Petunk
Casino Nights
Bad Golf
BLOCKPLUS
December 25th
Alien Hunter
December 26th
Revolver360
December 27th
Maids With Balloons
December 28th
Mancala
Spanish 101
AutoMorpion
December 29th
Snake
Quick Draw 2
December 30th
Cthulhu Saves the World
True Exorcism
Vorpal