I've completed the story in bad blood dlc. T-bone is far better character than Aiden and story missions are fun and varied (some sniping, turret defense, stealth infiltration...).
Co-op is great and it works flawlessly.
Ubisoft should make this dlc a standalone title.
Some changes compared to the main game:
-> New mode called street sweep. It's basically infinite gang hideouts with random objectives. You can play this alone or in co-op. On top of that there are special gang hideouts daily challenges with leaderboards where you compete with others. They refresh every few hours
-> You can now hack witnesses phone and cut off police calls from a distance instead of taking their phone or shooting them
-> New gadget (RC car) is fun to use and you can use it also in free roam. But only when doing gang hideouts
-> Random ''prevent a crime encounters'' are now gone
-> That annoying repeating radio news are gone
-> Video news where pedestrians recognize you are also gone
-> You get armor-piercing bullets upgrade. With this those heavy armored dudes are killed almost instantly when aiming for headshots
-> Online races and team decryption modes are gone. It's fine they were shit anyway with horrible lag and framereate drops
-> You can still play all AR games and digital trips. They are the same as before just this time you play as T-bone
-> Online modes include tailing, hack invasions, street sweep (new mode) and ctoes mobile challenge
They also tweaked police behavior !
At ''level one chaos/star'' police officers try to arrest you instead and you can do that fake surrender move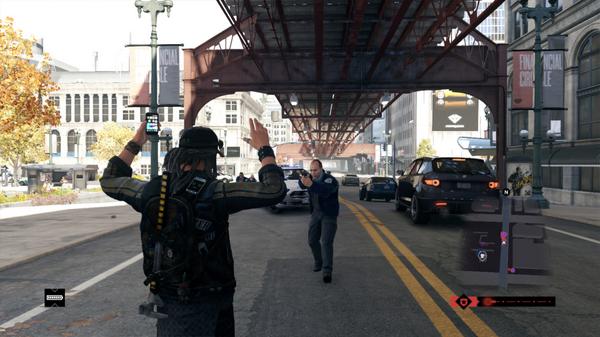 Also the police helicopter now starts shooting at you at level 5 ! It only shoots before level 5 if you attack it directly.