I managed to piece together a few more of my old sets this weekend.
This one was an anomaly when I was younger. It looks sort of interesting but the leg structure always struck me as a bit off-putting. I love the blue spaceman and the mini digger thing in the second pic.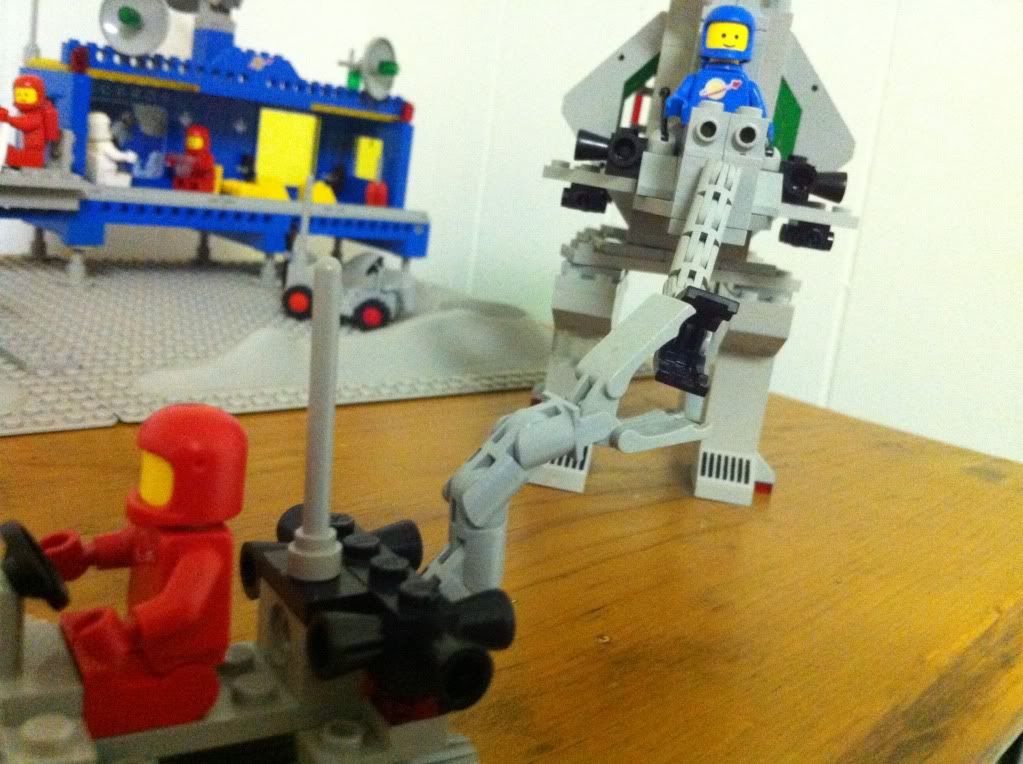 This was probably my favorite ship as a kid. I'm missing a couple of pieces, notably the radar dish on one side.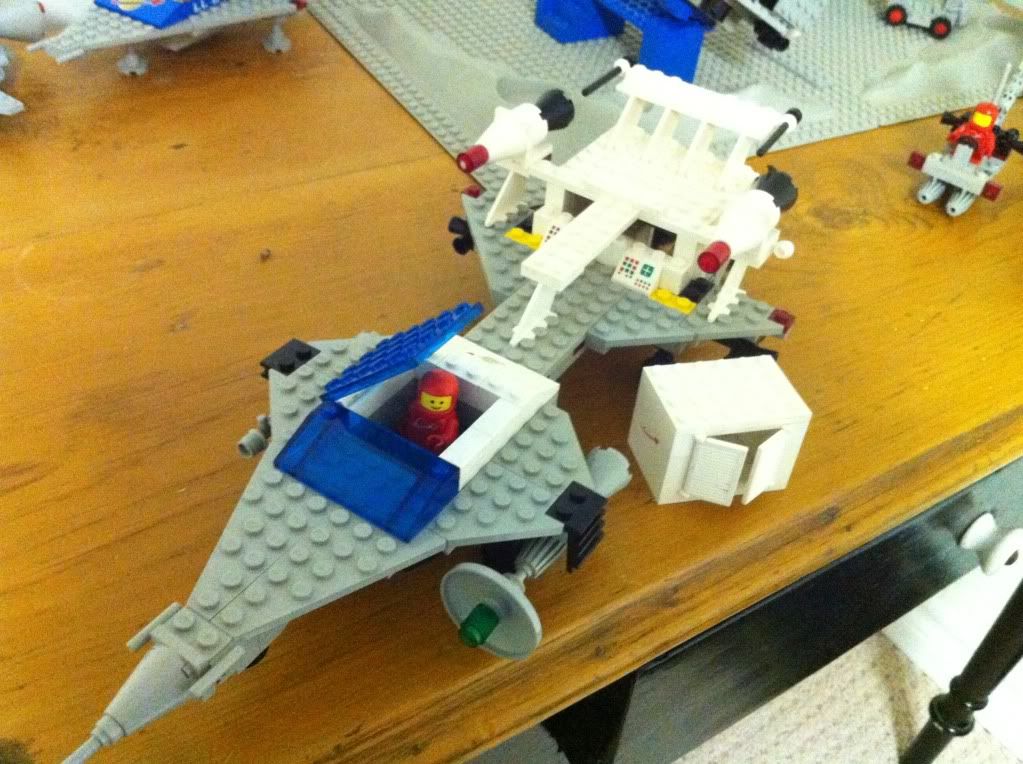 Thank goodness for painted pieces. I'd never have remembered I had this if not for the windscreen.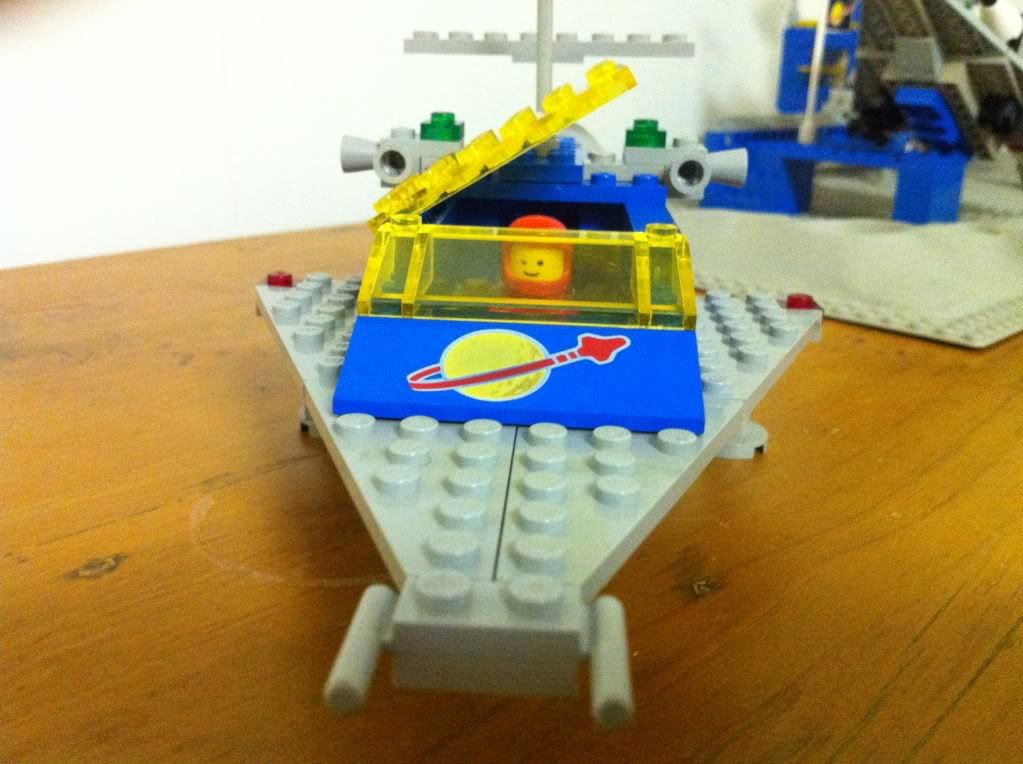 Ah....good old Busted McNoFace. This set needs serious work. Two rocket pieces missing as well as a busted front fork. Not to mention the whole no face thing on the pilot. Are those teeth marks on his head?
Probably
.
I still have a bunch of space pieces left over so I'm sure there must be a small vehicle or two I haven't built yet. Time to scour the set lists to see if anything jogs my memory.